Tour Details
Tour Description
In 1791, a young French architect named Pierre Charles L'Enfant conjured a vision for a new capital city on a spit of swampy land nestled at the confluence of the Anacostia and Potomac Rivers. More than 200 years later, the District of Columbia spans 68 square miles and boasts more than 160 monuments and memorials, dozens of museums, libraries, and theaters, and countless festivals and street fairs. Once touted as "The American Rome," the city's gridded streets are graced by grand facades and animated by the energy of seasoned politicians, bright-eyed students, and everyone in between. Washington DC is full of endless possibilities no matter what your interests, but with so much to offer it can be intimidating to plan how to get around. Our Welcome to Washington orientation tour, led by a Context docent, is designed to orient newcomers and answer practical questions about life in the District.
Warm Welcome to DC
We will begin in your hotel lobby or apartment where our docent, a resident of and expert on Washington, will explain the geographical layout of the city and how this relates to the area where you are staying. We can discuss your itinerary and help you make any last-minute plans, as well as answer all your questions, from what is the best day to visit certain museums and monuments to how the Metro works. We will bring along maps and guidebooks to the city to help you get acquainted with the places and things that you will be seeing, and will offer insider tips and suggestions for dining, shopping, insider events, and concerts.
Orientation Tour with Insider Tips
We will then head outside for a stroll, allowing for a discussion of the area's history and an opportunity to absorb the neighborhood ambiance under the guidance of a seasoned local. We will stop occasionally to talk about historical buildings and monuments (for more on that, try our
Washington DC walking tour
), or maybe to go over how the Capital Bikeshare works. We will point out the best restaurants, cafés, and food trucks, and certainly where the best morning coffee or late-night cocktail can be found. We will leave you with maps, a little bit of history, and a better sense of how to best enjoy your visit to Washington, DC.
Tour Experts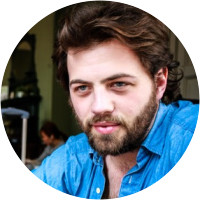 Jonny
Jonny is a DC native, journalist, musical historian, and consummate student of the city. Growing up, the monuments, museums, and national landmarks of the District were his backyard and playground. As an adult, his passion for exploring his hometown has evolved into a career: He writes a regular column called "Hidden in Plain Sight" for online magazine Brightest Young Things, and has given lectures on Washington DC history at the Library Of Congress, the National Archives, and the DC edition of Nerd Nite.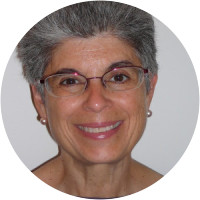 Mary Jo
Mary Jo moved to Washington, DC intending to stay two years and ended up living in the Washington area permanently. Living in the District fired her already deep interest in American history and after a successful career in journalism and public relations she earned a master's degree in American history from George Mason University in 2003. Since then she has devoted herself to making American history accessible to popular audience using the resources of the District to tell America's story. Her career as a historian includes stints as an editor at The Eleanor Roosevelt Papers Project and director of the oral history program at the Women in Military Service to America Memorial Foundation. She has also published numerous popular articles on African-American history, women's history, the Civil War and World War II.