Tour Details
Tour Description
Discover Ypres and its battlefields on our full-day tour, guided by an expert on WWI history. This tour starts in West Flanders, so it is ideal for travelers already based near Ypres looking to learn more about the events of 1914 and their impact on Europe and beyond. Together, we will learn about the frontline as we drive visit significant sites relevant to this historic wartime narrative. From former trenches to memorials to small museums, this itinerary is customizable according to the historic interests of the client.
Sites Visited
WW1 Cemeteries (e.g. Essex Farm, Tyne Cot, Langemark)
Ypres city center
1st, 2nd and 3rd Battle of Ypres Sites
Menin Gate
Langemark
Trenches (German, Belgian)
Itinerary customizable - please note this tour can be adapted according to client interests/requests
Optional: 8 pm Last Post Ceremony
*Examples of potential sites that can be incorporated into our itinerary.
Included
Private car and driver/guide for the duration of the day
Expert Historian guide
Itinerary Detail
Meeting near Ypres, our route may take different directions according to the interests of the group. We'll start with a small briefing to gauge what the interests of the group are and adapt the itinerary accordingly. We tend to start with a visit to the frontline right away, in order to set the foundation for our day together. As we drive, our guide will introduce the background for the battles in the area, before we see the topography of the region for ourselves. We'll map the story of the intense battles, learning the logic (or lack thereof) on all sides.
Our route will take us to visit former battlefields key to the 1st, 2nd and 3rd Battle of Ypres. We might walk in former trenches, such as the German trenches in Wijtschate or the Belgian trenches in Dodengang in Diksmuide. We'll stop and spend some time visiting cemeteries such as Tyne Cot Cemetery at Zonnebeke, Passchendaele or the Essex Farm Cemetery. We may take a moment to reflect on war and memorialization and various locations such as the Menin Gate memorial or the Canadian War Memorial, 'The Brooding Soldier.' As we drive, we'll see monuments, hidden landscapes, and small museums whilst our expert historian provides commentary about this turbulent period. During the day, we will break for a local lunch (at one's own expense) before continuing with our tour.
At the end of our day together, we'll return to a central city or our hotel (distance depending) with a deeper and more nuanced understanding of this sombre period.
FAQ
Where do we meet? Where does it end?
The standard meeting and ending point for this tour is in Ypres, in West Flanders. If you'd like to be picked up nearby, please let us know. If you're staying further away, we may be able to pick you up for an additional fee depending on where you're staying. Please contact us to discuss.

Your website won't allow me to book more than 7 people for this tour. Can I book for a larger group?
Please contact us to discuss your group size and needs and we will inquire with our car provider about larger car options. A group larger than 7 will incur a higher fee given the need to rent a larger vehicle.
I'm coming from Paris. Can you pick me up there?
No. However, if you make your way to Ypres, we can meet there.

I'm interested in attending the Last Post ceremony at 8 pm. Can we lengthen the tour?
Absolutely. Please contact us to discuss.

What is a private tour?
Our private tours are limited exclusively to travelers in your party. They are designed to provide a learning experience that is completely tailored to you and your traveling companions. Private tours give you more flexibility with scheduling (you decide when the walk best fits in your trip), the ability to tailor your itinerary (we'll work to match the itinerary to the interests and dynamics of your group), and more personalized time with your guide.
Where You'll Start
Tour Experts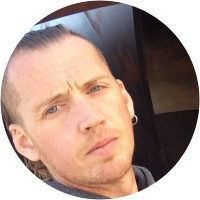 During his studies in history at the University of Brussels, Chris decided to enroll simultaneously at the Royal Military Academy, to submerge himself in the history of the First World War. After completing all the qualifications, he returned back to his roots: the battlefields of Flanders Fields, where he has grown up. He knows the story behind every corner, every monument, bunker or crater and has been taking his clients around the area for the past five years. He is actively involved in war heritage conservation, and has offered his services and knowledge to a spectrum of research teams, publishers and documentary filmmakers. He has identified and categorized countless war sites that were about to be forgotten in time, combining his passion for military history, heritage, and archaeology. He has initiated numerous visitors in the stories and strategies of the Western Front, always prepared to go the extra mile, keen on taking care of his guests and truly understand their needs and expectations. When not touring former military sites, Chris is a keen diver, motorcycle enthusiast and 'beerologist'.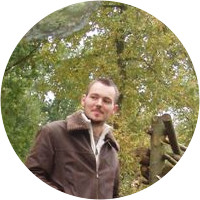 As a youngster from a neighbouring village, Emanuel passed the many Great War cemeteries and sites day by day heading into Ypres. To him, these were such an obvious feature in the landscape. Growing into adolescence, weariness about the many graves and how men from all over the world ended up here, turned into respect, remembrance and passion. When he researched the path of soldiers at the frontline through the project 'Passchendaele Archives', working in the Memorial Museum Passchendaele, the gratitude of the relatives made an enormous impact on him. Since then, Emanuel's involvement in the remembrance of the Great War and local history has become personal. Since 2009 he takes people around the battlefields. His aim is not simply to welcome and guide guests around the battlefields, he wants you to experience history. Let him guide you to the sites where so many men lived in agony and here he will explain how life as a soldier was and the personal stories of love, hardship and sacrifice.
Reviews can only be left by Context customers after they have completed a tour. For more information about our reviews, please see our FAQ.
Christophe is an excellent guide; very passionate about the events of WWI in the Western Front that took place in his native Flanders and so dynamic that the day tour really felt like a breeze. We appreciated his knowledge of the battles and the cruelties of the war along with his candid stories of some of the protagonists. We left Ypres with more insights and a clear picture of The Great War.
Dec. 2, 2021