Looking for Context Learning? Click here for seminars, courses, and more.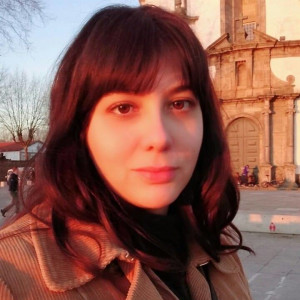 Carolina
Location
Porto
Available Tours
Savoring Porto Food Tour
,
Porto Briefing: Coffee and Stroll with a Local Expert
,
Custom Tour of Porto
About Carolina
Carolina is Portuguese and Brazilian, with deep roots in the north of Portugal. She has a Master degree in Gastronomy/Food Studies by The University of Gastronomic Sciences in Pollenzo, Italy. While most of her career she worked with Cinema and TV, she has a deep passion for food and culture. She recently completed her thesis on Port wine consumption and has found that it helped her pursue a career in the field, and to meet interesting people.
Back to Guides
Context uses cookies to give you the best possible service. By clicking on "Accept", you agree to our use of cookies. More details can be found in our privacy policy.