Looking for Context Learning? Click here for seminars, courses, and more.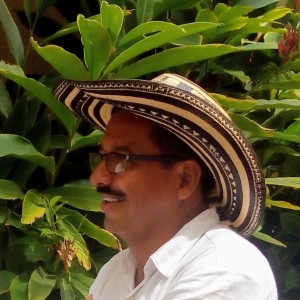 Julio
Location
Cartagena
Available Tours
Magic and Myth in Gabo's Cartagena
About Julio
Julio has been a Gabriel García Márquez expert since birth. He was born in La Mojana, the region that inspired García Márquez (Gabo) to write "Big Mama's Funeral" and "Chronicle of a Death Foretold." He was inspired to research deeply on Colombia's history upon reading "One Hundred Years of Solitude," where he first heard of the injustices of the Banana Strike and military massacre of 1928. After earning his BA in Social Studies, he split time in Cartagena and the US to teach Spanish and Literature to young adults and visitors to his beloved city.
Back to Guides
Context uses cookies to give you the best possible service. By clicking on "Accept", you agree to our use of cookies. More details can be found in our privacy policy.