Discover our most popular destinations in the company of other curious travelers. Following the same itineraries as our private tours, led by scholarly experts, and with a maximum group size of 6, Context small group tours are perfect for travelers looking to connect deeply with a destination and other learners.
And you're in luck! Now's the perfect time to renew your sense of wonder. Our semi-annual sale is here to kick off your travel plans through spring and beyond. From February 18 - 23, get 15% off all small group tours in our most popular destinations, private tours in around 60+ cities around the world, and over 500 online seminars and courses.
Best Small Group Tours Europe
Do you miss being able to meet new, like-minded adventurers from all across the globe? Our small group tours are perfect for those who want an in-depth experience in a dynamic setting where you can get to know fellow travelers. But don't worry! Capped at 6 people, you'll get the same intimate experience with a leading expert that you'd find in our private tours. Our small group tours operate in our most popular cities like Rome, Athens, Barcelona, and Paris. If you're looking for multi-day, small group tours, view our Context Journeys here.
Small Group Tours in Italy
Humankind has written books, movies, poetry, songs, and more about the Eternal City's legacy. Just when you think you've uncovered the secrets of the Roman Empire, you sift under more archaeological ruins, dust off old parchments, and find even more discoveries about this intricate and ever-evolving city. See what you can learn with our experts and peers around the world in a Rome small group tour.
Small Group Tours in Rome
With four-hours to cover in-depth material, this tour takes you into the ancient Roman Forum and the archaeological core of the city, focusing on three key monuments: the Roman Forum, the Palatine Hill, and the Colosseum. You're sure to transcend a normal excursion through Rome's ancient marvels with our expert guides who have dug in old Roman sites and classical historians who have studied old texts in their original Latin. Our Roma Antica small group tour will be even more engaging with a cozy bunch of 6 to bounce questions off of and enjoy the love of learning with.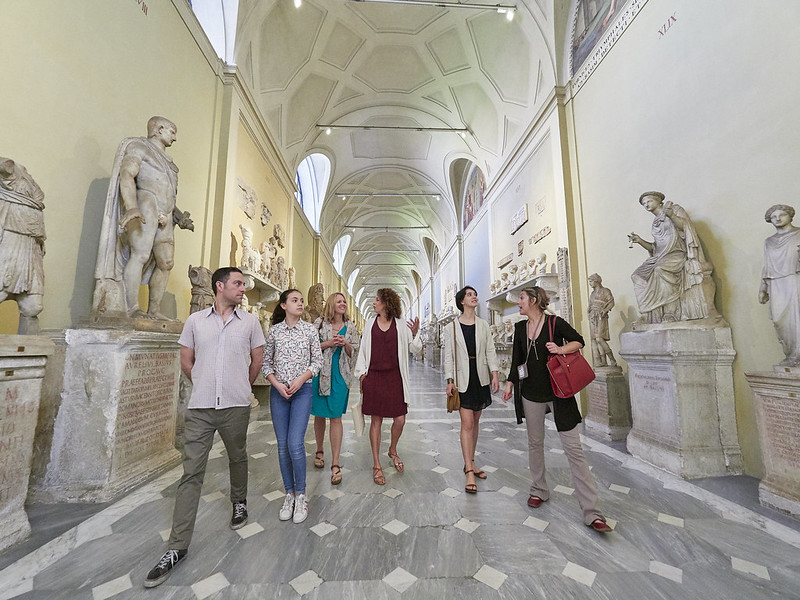 If you're in Rome, a stop at Vatican City and its treasures goes without saying. Michelangelo's esteemed presence and the Renaissance's everlasting impact on art hangs in these profound hallways. Explore the Sistine Chapel and the Vatican Museums in greater detail (and bypass the crowds so you'll get in sooner). With an expert in art history, you'll have an opportunity to immerse yourself in the relics of the papacy throughout the centuries, delving into the Sistine Chapel, Raphael's rooms, and more.
Depending on your guide, you'll likely begin the three hour tour with the Pinacoteca art gallery where you'll receive an overview of art history from the late medieval to high Renaissance periods. Get the most interaction out of your experience with a team of 6 mighty learners and one expert in the subject, your curiosity sparking those around you.
This tour is often coupled with our St. Peter's Tour with Historian, a three-hour tour in the Basilica and Treasury museum. Together they create a more in-depth, 6-hour experience.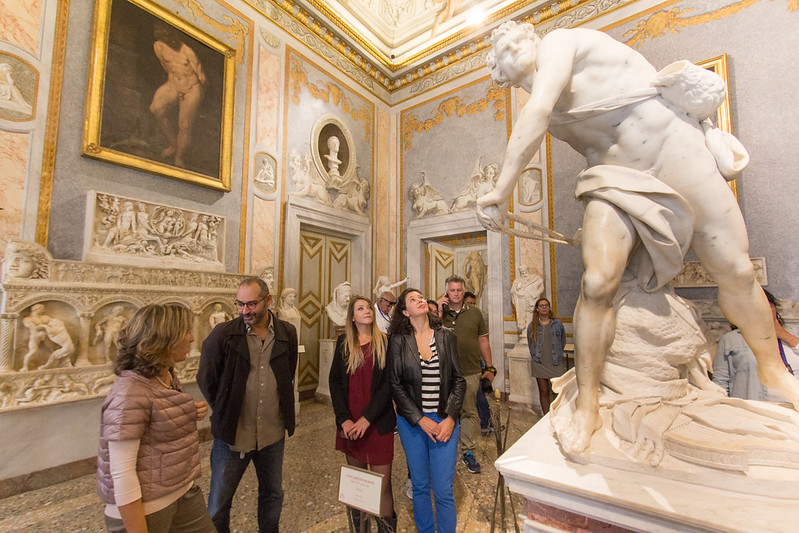 Hailed as one of the most renowned art institutions in the world, the Borghese Gallery is the place for art aficionados, history buffs, and garden lovers. Reveal Rome's celebrated private art collection with someone who knows the sculptures and paintings inside and out. You'll not only get a chance to dive deeper into Cardinal Borghese's art selection, including masterpieces by Titian, Caravaggio, Raphael, and Bernini, but our scholars also give you the impressions of art, politics, and society in 17th-century Rome. To make this experience even sweeter, our small group tours allow admirers of art to come and express their fondness for their favorite pieces together.
Small Group Tours in France
Paris continues to dazzle with all of her inspiring charm. The timeless French city has turned literature, art, fashion, and food inside out, forever cementing its name in culture and history. From the soaring Gothic architecture to the remnants of WWII in Paris, there's so much to see in the City of Lights. Armed with a historian and like-minded learners, you're bound to change your perspective on Paris.
Small Group Tours in Paris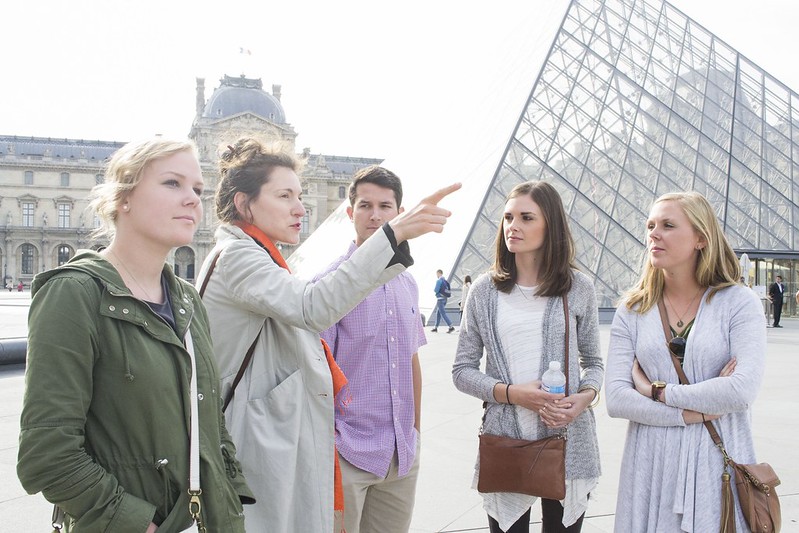 Celebrated for the Mona Lisa, the Winged Victory of Samothrace, and more than 38,000 highly curated, renowned collections, the Louvre attracts travelers from all over the world who want to catch a glimpse at its spoils. Plunge yourself underground, into the glass pyramid to join these gems from a time untold. Get the most inspiration out of the Louvre with an art historian by your side, ready to expose the myths, legends, and stories behind the works of art. Joining a group tour is perfect for that curious adventurer wanting to share the experience with a similar fan of art history.
The grandeur and elegance of Versailles Palace were meant to invoke a sense of awe and opulence, a feeling you'll still get when gazing up at its beauty. On this small-group tour, you'll join a historian and fellow sightseers to behold the magnificent palace and gardens of Versailles, the seat of the royal court from 1682 until the Revolution, contextualizing the architectural and historical significance of this immense site.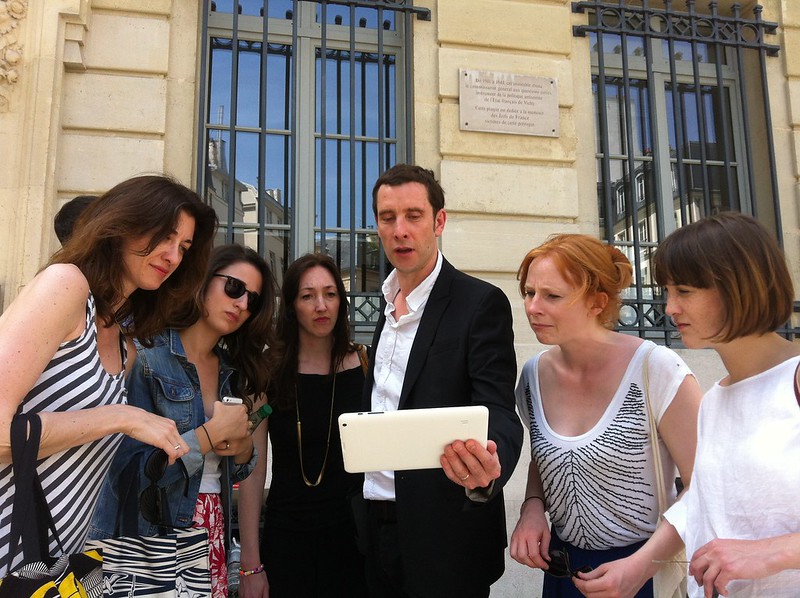 Stories from a Paris that endured the horrifying and unrelenting rule of Nazi Germany are woven within the fabric of the city, in its most cherished sites. Let our expert WWII historian take you and fellow peers through the city's Left and Right banks, learning about various individuals key to the Occupation and the complex narrative of the German and French Gestapo. As you witness Paris' darker moments in history, you'll also hear the accounts of various inhabitants of the city—from Jewish families to members of the WWII Résistance, giving you and your tour mates a more rounded idea of the time.
Other Small Group Tours in Europe
We offer small group tours in the most popular cities, covering sites that draw intrigue, curiosity, and inspiration. Barcelona, Spain, and Athens, Greece are two other available small group tours with Context that you just can't miss. Marvel at glittering Catalonia and columned Athens with an expert and other intentional travelers to share the experience with.
Small Group Tours in Barcelona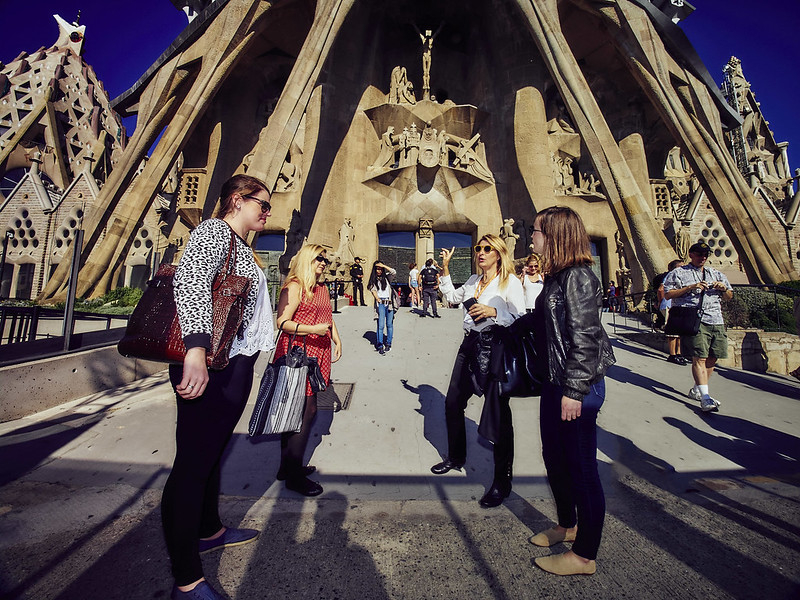 Antoni Gaudí's name is synonymous with the magic of Barcelona. His design prowess has made a profound impact on architectural history to date. On our three-hour Sagrada Família tour, your expert will guide you and a group of independent, like-minded travelers to visit Gaudí's extraordinary masterpiece, the soaring Sagrada Família, and also take in the Hospital de Sant Pau, a nearby modernista complex that's also the largest Art Nouveau site in the world. This tour allows you to bond with adventurers and gain a deeper understanding of Barcelona's world-renowned Modernisme architecture*.
Small Group Tours in Athens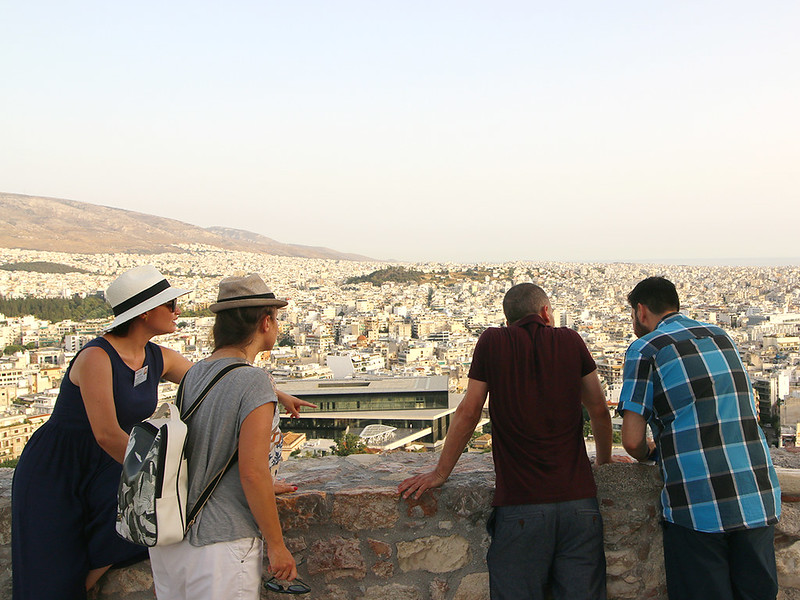 One of the oldest cities in the world, Athens is unparalleled in its ancient wonders. Unearth a civilization that has long left its mark on Western society, exploring Acropolis and temples like never before. Watch Athens come alive again with a trained archaeologist who will take you through the heart of the city. As you visit world-famous ruins, you'll make the experience even more meaningful by forming connections with similar lovers of learning on this small-group tour.
Why Context?
Make the most out of your expert-led experience in your next destination with an intimate pack of intentional travelers just like you. Maxed at 6 participants per tour, you'll get a chance to form meaningful connections while learning about the world's most sought after treasures.
Want to learn with a true expert? Get a comprehensive view with one of Context's tours, or learn more about your favorite destination or topic with our virtual, live-taught courses and seminars.