Much to our immense delight, gelato is a scoop without season in Italy—year round, Italians fill empty afternoon or evening hours with a coppa—a habit we've happily adopted. And, while we're personally partial to the classic variants of the icy treat, Roman gelaterie have stayed in step with the times: many now offer vegan, dairy-free, and gluten-free options. In our book, a minimum of one gelato a day is an indispensable part of any trip to Italy: below is our extremely well-researched guide to the best gelato in Rome. (Nota bene: this lifestyle choice doesn't come without its hazards—just ask our tailors.)
Discover more Roman gems by connecting with a Context Learning expert prior to your visit. Our virtual seminars and courses range from cooking classes to virtual tours, helping you to extend your Italian immersion beyond the dates of your trip.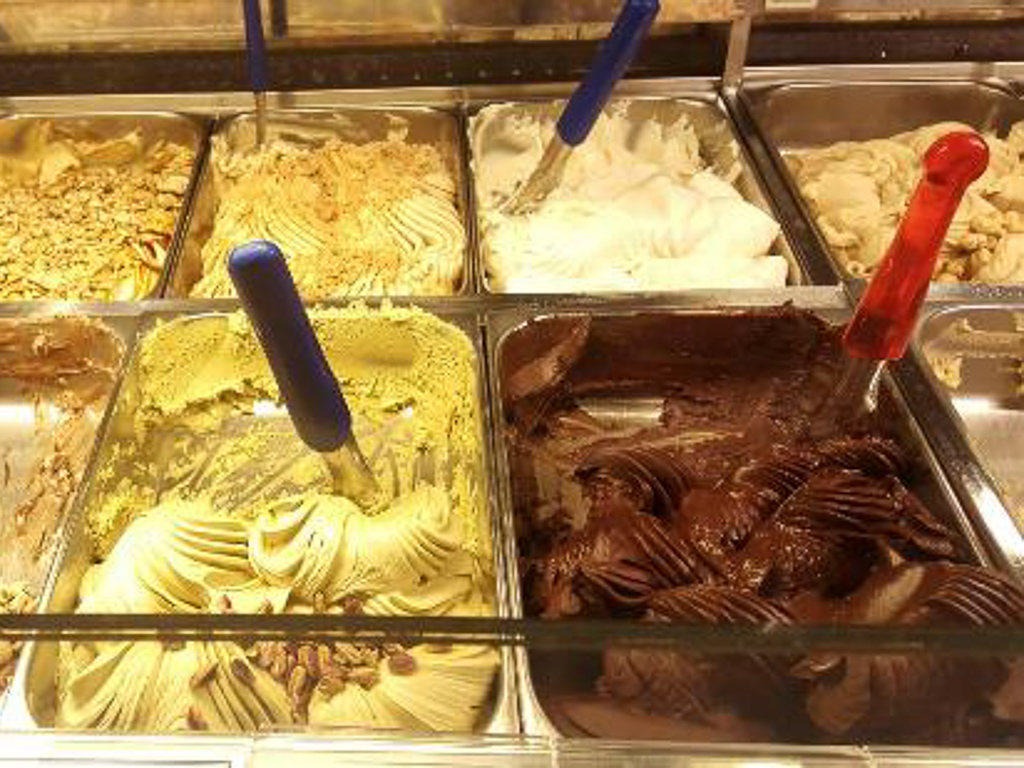 Though not in the most convenient of locations, we think a walk to Neve di Latte (located either off of Piazza Cavour, or tucked behind the MAXXI gallery in Flaminio) is a stroll worth taking. Sitting a bit off the typical tourist path, it tends to feel a little more local than some other spots on our list—a bonus, as far as we're concerned. Neve di Latte proudly talks up the quality of their ingredients—we're suckers for the pistacchio di Bronte flavor, named for the Sicilian town where the nuts are sourced—and offer a few unique flavors for those wanting to get a little wild (think: avocado gelato).
Unlike many other gelaterie, I Caruso focuses on perfecting a few flavors rather than a massive menu, which makes it some of (for our taste) the best gelato in Rome. Their menu, while short and sweet, is based entirely off seasonality. For example, you can only taste gelato shop's signature cremolate—a sort of granita/gelato mash-up that's typically applied to fruit or nut flavors—from March through October. We find there's nothing more pleasant than whiling away a few hot summer afternoons in this charmingly old-school shop, cremolata di caffe in hand.
As we'll attest, the only way to really find the best gelato in Rome is to sample all the top-rated spots—a task that's made all the easier with Come il Latte located just around the corner from I Caruso. This artisanal variety is made by blending 60-70% percent milk with seasonal flavors like persimmon (we're also quite the fan of their various ricotta flavors). Our tip: never leave without asking for the chocolate drizzle.
This Travestere spot has ethically sourced ingredients and a small shop of organic foods to browse through while they're scooping up your cono—plus, the fact that it's organic somehow makes us feel less self-conscious about our three-scoop-a-day diet. We're partial to their rich chocolate flavors like gianduja (dark chocolate with hazelnuts) and duetto (pistachio with hazelnut).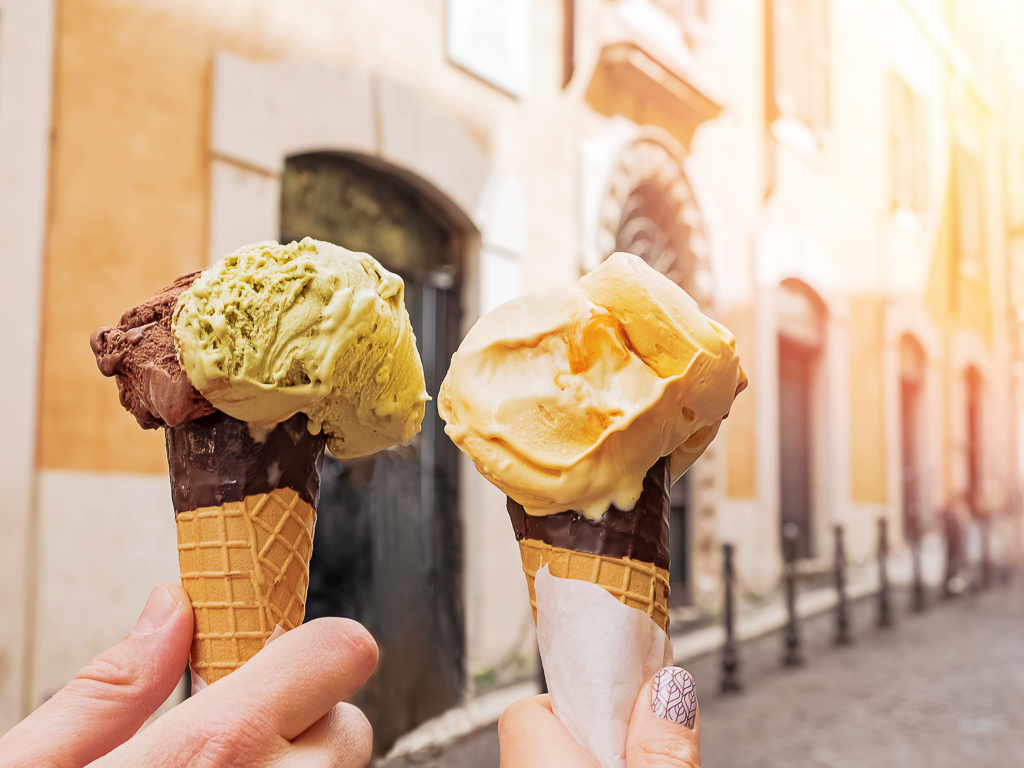 Much like the mark of a good restaurant is in the simplest of dishes, the mark of a gelateria's quality is often in its fior di latte—a floral milky flavor (which translates, no surprise, as "milk flower") that's often used as the base for other flavors. Biola's fior di latte is one of our favorites, in so small part because they use dairy from their very own farm. To get the perfect scoop of rich, creamy gelato, they expertly blend milk, cream, and sugar with organic mix-ins like strawberries, almonds, and figs.
We're pretty convinced that the best gelato in Rome might be laying in wait somewhere amidst the over 70 (!) flavors at Claudio Torcè's headquarters. Located in the EUR neighborhood, this beloved—and delightfully under-touristed—gelateria offers the best of the best in terms of ingredients, flavor options, and overall taste. While there's still a variety of classics, Torcé is known for the unusual, like black sesame, gorgonzola, and celery.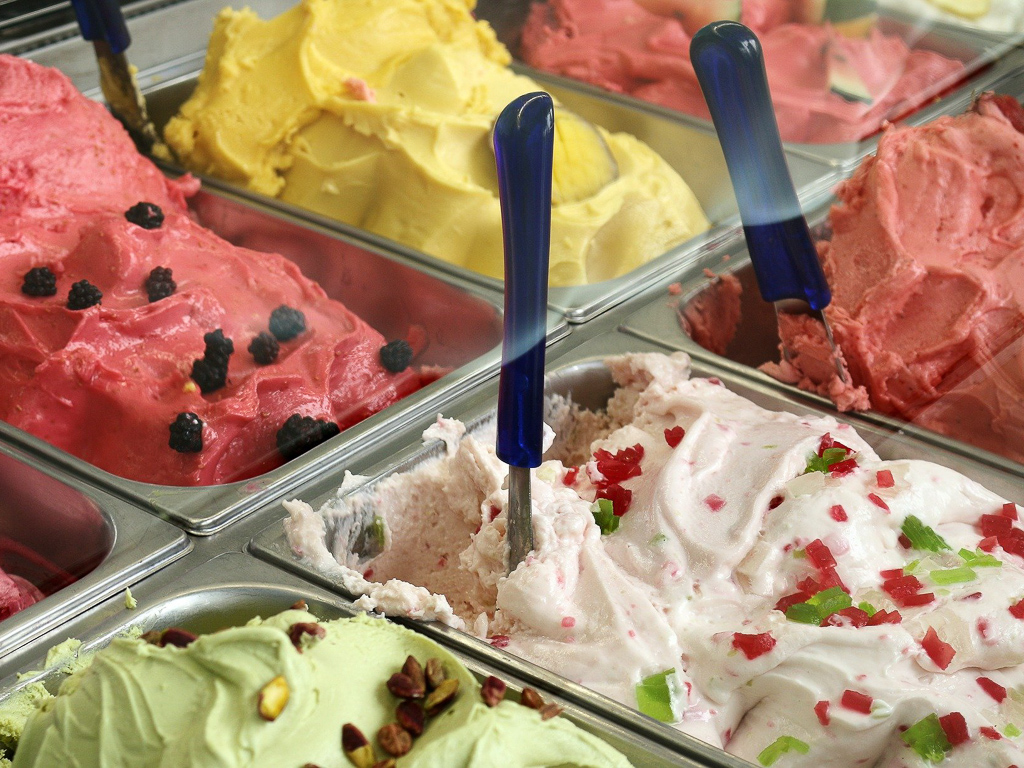 While we'd never turn our noses up at sorbets, we do always feel for vegans and dairy-free folks who don't even have the option of cream-based gelatos. (If Dante were writing today, we're fairly convinced that being lactose intolerant in a gelato shop would qualify as a 10th circle of hell.) Enter Nathalie Ugo and Venicio Luzzietto, the owners of Cremeria Aurelia, who have created a menu with plenty of egg and dairy-free varieties. Particular Context favorites: pistachio and coconut.
With over four locations in Rome (and counting), Alberto Manassei's gelateria is seemingly taking over the city. We think it's some of the best gelato in Rome because everything—from the roasted nuts to the freshly cut fruit—is made in house with seasonal ingredients, which means the gelato is about as fresh as it gets. Their reliance on seasonal produce also makes for some interesting flavor combinations (we tried chestnut rum last time we were in). And, they have flavors made for those with a lactose or gluten intolerance, too.
Call us purists, but we usually don't go in for too much innovation on the gelato front—so imagine our surprise when we actually (gasp!) turned out to be fans of San Crispino's liquor-based gelati. They have plenty of non-alcoholic options, too, but we'll go out of our way for their blends of cream, gianduja, and chocolate with Barolo wine, Rum, Whisky, Armagnac, and other aperitivi.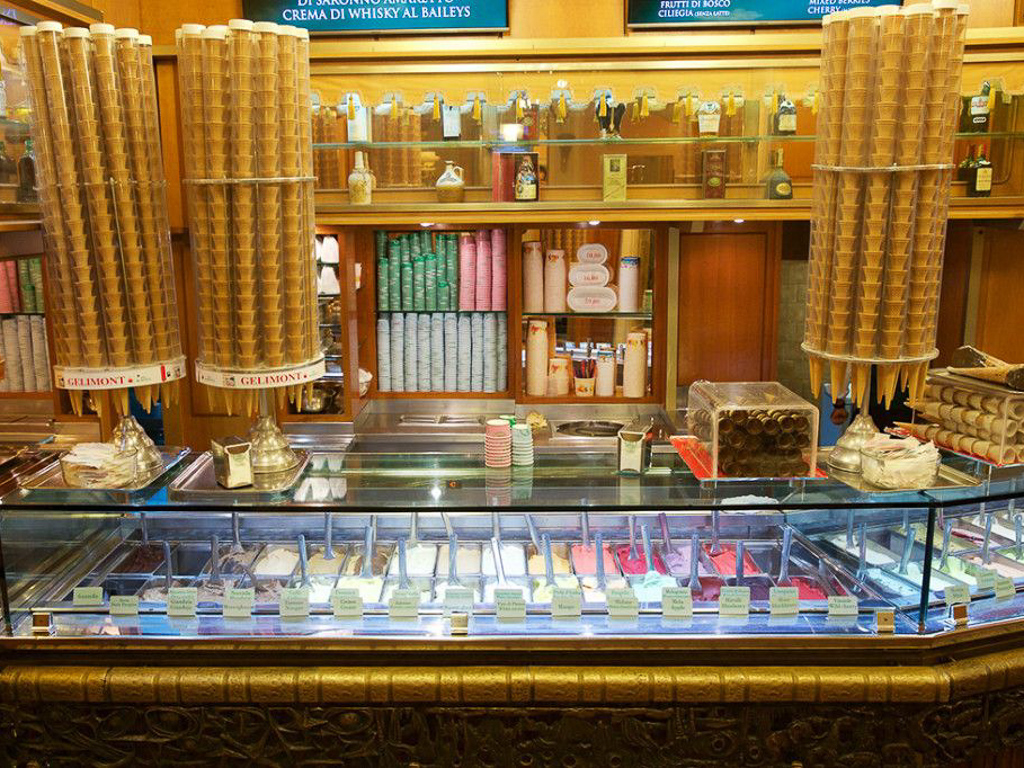 Sure, it's in every guidebook and on a well-trodden path right off the Pantheon (usually red flags for us), but we can't help it—we have Giolitti nei nostri cuori. Since 1900, this gelateria has been one of the city's main stops for sweets of all sorts, and it remains a classic. We love to wander in for a heaping scoop of nocciola (always con crema, always), but we really go for the atmosphere: between its brass bar finishes and the besuited servers, the place is awash in old-world panache.

Want to eat your way through Rome in the company of a culinary historian or chef? Take a bite at our Savoring Rome Food Tour or get a comprehensive view of the city with one of our many private or small group tour offerings. You can also continue your Italian adventures online with a Context Learning seminar or course.
Other blog posts you may enjoy: