Tour Details
Tour Description
In addition to being a hub of philosophy, China is also home to a variety of intertwined religious practices. During this 3-hour Beijing Religion Tour, we'll look at 4,000 years of Chinese thought, from Confucianism to modern Buddhist practice. In the company of a historian of religion, we'll visit several important temples still active in central Beijing including the Confucius Temple and the Lama (or Yonghe) Temple, and learn how the three major religions of China—Confucianism, Daoism, and Buddhism—overlap and diverge through history. We'll also walk through a traditional hutong and discuss how religious practice fits into contemporary Chinese life since 1949. Although we'll discuss a history of ideas on this tour, it's a very tangible experience of Beijing and her neighborhoods (and a good extension to our
Forbidden City Tour
).
Confucius Temple Beijing
We begin our exploration with a visit to the Beijing Confucian Temple, built in 1306. In visiting this quiet complex deeply embedded with Confucian symbolism, we'll learn
how to visit a temple
and some basics about Confucius, his followers, and the system of thought that bears his name.
Beijing Religion Tour
The next stop is a well preserved neighborhood of formerly imperial Beijing. Here we'll look at classical homes where feng shui, the ancient Chinese system of aesthetics, is used to guide not only the placement and architecture of buildings, but also daily life. Along the way we'll delve into the history of Confucianism and Daoism, parsing apart the major areas of thought and belief and how these traditions continue to exert a force in Chinese life today.
Tour the Lama Temple
We continue our journey through Chinese religions with a visit to the Lama Temple, a center of learning for Tibetan Buddhism. A colorful and lively complex, we'll spend significant time admiring the many pavilions and statues of the Buddha. We'll cover the main outlines of Buddhist thought and how it intersects with other Chinese religions. One of the themes we'll discuss is how the three major religions of China are interwoven and inform each other, leading to "traditions" that broadly influence and affect the daily life of Chinese people today.
Altar of the Earth
We'll conclude our time together at the 16th-century Altar of the Earth, where rituals of imperial rule were practiced. Set within the encompassing Altar of the Earth park, where Beijingers practice tai qi in the morning, we'll use this time to explore more deeply such primary concepts in Daoism as qi.
Take Aways
We'll emerge from this walking tour in Beijing with a much more concrete idea of what distinguishes each of the three religions of China, and how they combine to create a complex system of thought that, even today, influences much of Chinese life. Note, this is also a great walk to combine with our
Beijing Hutongs Transformation Tour
.
Where You'll Start
Tour Experts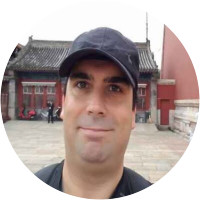 Jeremiah
Jeremiah Jenne is an American writer and historian based in Beijing since 2002. He has taught Chinese history and philosophy for nearly 10 years and has written extensively on China for a number of publications including The Economist, The Atlantic Monthly, Journal of Asian Studies, Asia Society, Los Angeles Review of Books, and The World of Chinese. His work can be found in the anthologies China in 2008: A Year of Great Significance, The Insider's Guide to Beijing, and the 2015 collection While We're Here: China Stories from a Writer's Colony. He has appeared on Al Jazeera English, NPR, APM Marketplace, Beijing Radio, and the Sinica Podcast. Jeremiah produces and co-hosts the podcast Barbarians at the Gate and is frequently asked to speak on Chinese culture and history to company and school groups. Jeremiah also maintains the popular Chinese history website granitestudio.org.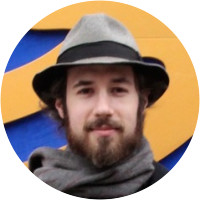 Misha
Misha grew up in a leafy Massachusetts college town and began to study Chinese language and culture during high school. A persistent interest in Sinology culminated in a recent PhD on early Chinese thought and religion from Boston University. His research centred on Han dynasty interpretations of the Daoist classic, the Daodejing, and engaged with historical analysis, theoretical debate, as well as text, commentary, and translation work. More broadly, he is interested in the intersection of Chinese philosophy, religion, and the history of medicine, co-editing "Worms and Parasites in Religion, Culture, and the Body," and authoring essays on topics such as the physicality of mystical experience, and the political application of early conceptions of yin and yang. Residing in Beijing with his filmmaker wife, he takes much inspiration from the vibrant city and works on multiple research projects bridging the ancient and the modern.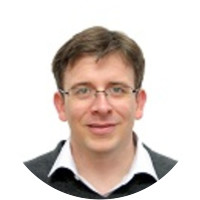 W. Chad
W. Chad Futrell has spent almost twenty years studying, conducting research, and working in China and South Korea, including consulting for numerous NGOs. Chad is currently the Executive Director of Student Life at Schwarzman College, Tsinghua University, where he oversees the Deep Dive mobile learning course, Practical Training Project internship program, and Chinese and English language programs. He was previously the Center Director of the CIEE Study Center at Peking University and Minzu University of China. Before shifting into higher education administration, Chad won several teaching awards for his courses on China's development and environmental challenges, international relations, government, and business culture. An avid hiker, Chad has led groups to many sections of the "wild" Great Wall, and has designed and led study abroad programs in various places in China including Tibet, the grasslands of Inner Mongolia, rural Guizhou Province, and the border regions of North Korea and Russia. Chad spent his undergraduate years studying Chinese religion and philosophy at UNC-Chapel Hill and University of Sussex before spending several months studying Zen Buddhism at South Korea's Songgwangsa Temple. He later completed graduate work in Environmental Management, Asian Studies, and Development Sociology at Cornell University, and earned certificates of Advanced Chinese and Korean from Tsinghua and Sogang universities, respectively. His research and language studies were generously supported by Fulbright-Hays, Korea Foundation, and FLAS fellowships, among others.
Reviews can only be left by Context customers after they have completed a tour. For more information about our reviews, please see our FAQ.
Like most Context guides, Karlis provided a unique introduction to Chinese religion as well as many other aspects of life in Beijing today.
Oct. 16, 2019
Jeremiah was a wonderful guide — we had an excellent experience and learned a great deal.
Oct. 6, 2019
Irene was quite unprofessional as she brought her child on the tour and was very distracted the whole time. She was not very informative and repeated a lot of the same information. Additionally, it was very annoying that in addition to the very expensive cost of the tour, we had to purchase our own tickets for the temples and ended paying for our guide (and her child's) lunch.
Sep. 8, 2019