Tour Details
Tour Description
Combining stunning hills of Sunming Lake and the surrounding hills with a wealth of rich architecture, the Summer Palace stands as perhaps the greatest monument to China's Qing Dynasty. In this 3-hour Summer Palace Tour, we'll join a local expert in Chinese history to explore the Palace's history and splendor. Hopping on the local subway together, we'll travel 30 minutes out to the palace, a pleasure garden constructed for the emperors and empresses of the Qing, the last Imperial dynasty of China. During our time together we will trace this majestic setting's various transformations, from a royal retreat destroyed by foreign invaders, to a center for administration, a residence, and now a public park and World Heritage Site, and by so doing emerge with a deeper understanding of Chinese history.
Imperial Court at the Summer Palace
The Summer Palace was historically divided into three sections: administration, living quarters, and leisure and recreation. Focusing on the Old Court, we'll pass through the East Gate, with its separate entrances for the ruler, high officials, and guards. We may stop by the Hall of Benevolence and Longevity, where the notorious Dowager Empress Cixi (who may or may not have killed her own nephew) and Emperor Guangxu directed state activities and held court. Abutting the Old Court, we find the residential area where Dowager Empress Cixi made her permanent residence. Cixi's extravagance is a hallmark of the Summer Palace, with its full display coming in the form of the large Stone Boat constructed on the edge of Kunming Lake
The Long Corridor
The remainder of the Palace was designed for leisure activities, and we'll spend a good amount of time on the tour exploring these. We'll pay special attention to the Long Corridor, a 2,500 foot long structure decorated with 14,000 paintings along its ceiling, each of which depict everything from scenes of Chinese literature and folktales to famous buildings and landscapes. We may also walk along Suzhou Street, a life-sized playground modeled after an actual city in Eastern China, which demonstrates how the emperors sought to represent within the park the essence of high taste from across their empire. Weather permitting we will also explore the Palace from its best vantage point— a boat on Kunming Lake.
Summer Palace Tour
Throughout the course of our Summer Palace tour, we will explore the site not only within the context of Imperial China, but also within China's connection to the Western world. We'll look closely at the effects of the destruction of the Palace first by the Allied Anglo-French forces during the Second Opium War, and how Cixi's decision to rebuild her extravagant palace (using funds earmarked for the navy) played out in the context of China's political future.
Take Aways
By the end of our time together we will have a clear understanding of how China's Imperial leaders lived, worked, and played at the Summer Palace, and how they shaped China as we know it today. Note, this is a great tour to pair with our
Forbidden City Tour
and/or our
Beijing Religion Tour
, which explores the history of Chinese religious thought
Where You'll Start
Tour Experts
Jeremiah is a writer and historian based in Beijing since 2002. He earned his Ph.D. from the University of California, Davis, and taught Late Imperial and Modern Chinese History for over 15 years. His essays and articles on China have appeared in The Economist, South China Morning Post, The Journal of Asian Studies, Los Angeles Review of Books, and The World of Chinese. His writings can also be found in China in 2008: A Year of Great Significance, The Insider's Guide to Beijing, and the 2015 collection While We're Here: China Stories from a Writer's Colony. Jeremiah is frequently asked to speak and lead workshops on history, culture, and cultural adaptation for students, embassies, companies, and community groups. Along with David Moser, Jeremiah hosts the podcast Barbarians at the Gate.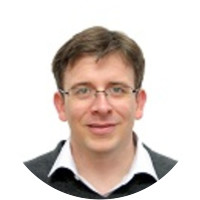 W. Chad Futrell has spent almost twenty years studying, conducting research, and working in China and South Korea, including consulting for numerous NGOs. Chad is currently the Executive Director of Student Life at Schwarzman College, Tsinghua University, where he oversees the Deep Dive mobile learning course, Practical Training Project internship program, and Chinese and English language programs. He was previously the Center Director of the CIEE Study Center at Peking University and Minzu University of China. Before shifting into higher education administration, Chad won several teaching awards for his courses on China's development and environmental challenges, international relations, government, and business culture. An avid hiker, Chad has led groups to many sections of the "wild" Great Wall, and has designed and led study abroad programs in various places in China including Tibet, the grasslands of Inner Mongolia, rural Guizhou Province, and the border regions of North Korea and Russia. Chad spent his undergraduate years studying Chinese religion and philosophy at UNC-Chapel Hill and University of Sussex before spending several months studying Zen Buddhism at South Korea's Songgwangsa Temple. He later completed graduate work in Environmental Management, Asian Studies, and Development Sociology at Cornell University, and earned certificates of Advanced Chinese and Korean from Tsinghua and Sogang universities, respectively. His research and language studies were generously supported by Fulbright-Hays, Korea Foundation, and FLAS fellowships, among others.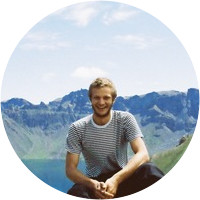 Andrew Revolta returned to Beijing after studying Chinese and Economics at the School of Oriental and African Studies (SOAS) in London. Whilst in Beijing, he will continue his research on contemporary Chinese film, building on the work which he undertook last summer at leading contemporary gallery Ullens Center (UCCA). The placement at UCCA last summer allowed him to further his knowledge of contemporary Chinese film, add to his understanding of the international art world, and to continue to improve his Chinese skills. Aside from Chinese contemporary film and art, Andrew also possesses an in-depth of knowledge of contemporary Chinese issues, both from the courses he took at SOAS and through his year of study at Beijing Normal University. Living in the hutong district of Beijing gave him an insight into daily life of the Beijinger and left him with an even greater interest in Chinese culture. Andrew has previously worked as a docent at UCCA, providing English-speaking visitors with an insight into the exhibitions that were on display. These enriching experiences add yet another layer to his understanding of China and how the world perceives it. Andrew's current studies at the Beijing Film Academy are in preparation for further research in the world of Chinese film.
Reviews can only be left by Context customers after they have completed a tour. For more information about our reviews, please see our FAQ.
Jason was a great guide - very informative and friendly. He answered all our questions and kept to our pace. Would have preferred being picked up from our hotel (as many other companies do this for a similar price).
Sep. 7, 2019
Chad is a font of knowledge about history, philosophy, religion, economics. Could not have asked for a more qualified guide.
May. 22, 2019
Jeremiah is exceptionally knowledgeable and great at communicating the often complex events in a way that highlights the historical and cultural significance of the places one is visiting.
Sep. 13, 2018