Tour Details
Tour Description
Tiananmen Square, named for and adjacent to the Tiananmen ("Gate of Heavenly Peace"), is noteworthy both for being prodigious and for the wealth of important events that have occurred there. In this 2-hour Tiananmen Square Tour we'll join a local sinologist—expert on Chinese history and culture—for an in-depth look at the rise of Mao Zedong and Communism in China. We'll walk the extent of this impressive square, visiting its key monuments, and framing it within a discussion of Chinese modern history from the beginning of the 20th century to the present. Note, due to its length and proximity, this is an excellent tour to pair with our
Forbidden City Tour
.
Tiananmen Square Tour
We begin our Tiananmen Square Tour with the figure of Mao Zedong, the enigmatic Chinese general who led the communist revolution in China. Visiting the enormous portrait that hangs over Tiananmen Gate, we'll explore Mao's life and philosophy and trace the events of the 1920s, '30s, and '40s that led to the establishment of communist China.


We'll look closely at the remaking of the capital, an ancient city that was transformed by Mao and the communists, with Tiananmen Square as its symbolic heart. We'll consider the major monuments that frame and anchor the space and help to explain the history of Beijing and China in the 20th century, as well as unravel the iconography of communism, propaganda, and the major events of 1950-1980 that shaped Chinese history. Along the way, we'll look at the Cultural Revolution, when Mao tried to reassert his beliefs in China.
Before Communism in China
We'll also spend some time on this walk discussing the precursors to the rise of communism in China, including the 1919 May Fourth students movement and the presence of American philosopher John Dewey in China during the 1920s. Our Beijing guide will conclude this tour with an exploration of the causes and effects of the 1989 student-led protests in Tiananmen Square and elsewhere in Beijing.
Take Aways
We'll come away from this walking tour with a better understanding of Tiananmen Square's critical role in Chinese national identity. Looking to see another Chinese landmark? Try our
Great Wall of China Tour
.
Where You'll Start
Tour Experts
Jeremiah is a writer and historian based in Beijing since 2002. He earned his Ph.D. from the University of California, Davis, and taught Late Imperial and Modern Chinese History for over 15 years. His essays and articles on China have appeared in The Economist, South China Morning Post, The Journal of Asian Studies, Los Angeles Review of Books, and The World of Chinese. His writings can also be found in China in 2008: A Year of Great Significance, The Insider's Guide to Beijing, and the 2015 collection While We're Here: China Stories from a Writer's Colony. Jeremiah is frequently asked to speak and lead workshops on history, culture, and cultural adaptation for students, embassies, companies, and community groups. Along with David Moser, Jeremiah hosts the podcast Barbarians at the Gate.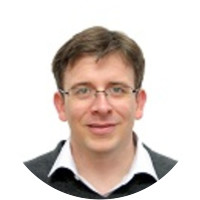 W. Chad Futrell has spent almost twenty years studying, conducting research, and working in China and South Korea, including consulting for numerous NGOs. Chad is currently the Executive Director of Student Life at Schwarzman College, Tsinghua University, where he oversees the Deep Dive mobile learning course, Practical Training Project internship program, and Chinese and English language programs. He was previously the Center Director of the CIEE Study Center at Peking University and Minzu University of China. Before shifting into higher education administration, Chad won several teaching awards for his courses on China's development and environmental challenges, international relations, government, and business culture. An avid hiker, Chad has led groups to many sections of the "wild" Great Wall, and has designed and led study abroad programs in various places in China including Tibet, the grasslands of Inner Mongolia, rural Guizhou Province, and the border regions of North Korea and Russia. Chad spent his undergraduate years studying Chinese religion and philosophy at UNC-Chapel Hill and University of Sussex before spending several months studying Zen Buddhism at South Korea's Songgwangsa Temple. He later completed graduate work in Environmental Management, Asian Studies, and Development Sociology at Cornell University, and earned certificates of Advanced Chinese and Korean from Tsinghua and Sogang universities, respectively. His research and language studies were generously supported by Fulbright-Hays, Korea Foundation, and FLAS fellowships, among others.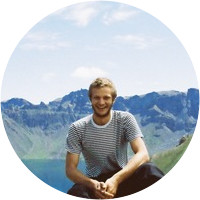 Andrew Revolta returned to Beijing after studying Chinese and Economics at the School of Oriental and African Studies (SOAS) in London. Whilst in Beijing, he will continue his research on contemporary Chinese film, building on the work which he undertook last summer at leading contemporary gallery Ullens Center (UCCA). The placement at UCCA last summer allowed him to further his knowledge of contemporary Chinese film, add to his understanding of the international art world, and to continue to improve his Chinese skills. Aside from Chinese contemporary film and art, Andrew also possesses an in-depth of knowledge of contemporary Chinese issues, both from the courses he took at SOAS and through his year of study at Beijing Normal University. Living in the hutong district of Beijing gave him an insight into daily life of the Beijinger and left him with an even greater interest in Chinese culture. Andrew has previously worked as a docent at UCCA, providing English-speaking visitors with an insight into the exhibitions that were on display. These enriching experiences add yet another layer to his understanding of China and how the world perceives it. Andrew's current studies at the Beijing Film Academy are in preparation for further research in the world of Chinese film.
Reviews can only be left by Context customers after they have completed a tour. For more information about our reviews, please see our FAQ.
Loved our docent. And our walk. We asked many questions outside of the specific context but Misha attempted valiantly to answer them all. Friendly, smart, excellent guy. Very good history lesson and current political information.
Jun. 8, 2017
Jeremiah Jenne was exceptionally articulate and clear. He has a great personality that fitted our group of 3 (father, son and grandson) as we were there for a casual but informative time. He is a "nice guy" which goes a long way in building rapport with clients....including us.
Oct. 26, 2016
walk rated 6/6, docent rated 6/6
Sep. 12, 2016