Tour Details
About the Tour
Duration

From 1 Day to 6+ Days
Tour Description
With expert guides in politics, art history, history and more, we are in a great position to offer custom private tours of Brussels and Belgium on a variety of topics. In a half-day or full-day, we can design the ideal custom tour to suit your learning whilst on your travels.
Want a pre-structured tour in Belgium? Take a look at our
Introduction to Brussels Tour.
How to Book
Whether you already have an itinerary in mind or need guidance crafting something entirely new, our dedicated planning specialists are on hand to help you develop a tour that will be just right for you. Context planners, all travelers in their own right and experts in their dedicated territory, will partner with you to create a tour suited exactly to your needs and schedule.


FAQ
What is included in the Custom & Multi-Day itinerary of Belgium?
Cost details will vary based on exact itinerary, but all of our Custom & Multi-Day itineraries include the cost of your private guide. In many cases, vehicle/transportation, select meals, and site entrances may also be included. Your context planning specialists will confirm exactly what is included in your personal itinerary before charging your credit card. Please note that accommodations are not included in the price of a custom tour.
What information do you need from me in order to build a custom itinerary?
Our planning experts will be in touch to help you build your perfect tour, but in general, try to include the following pieces of information in your custom request form:
How many days would you like the tour to be?
Do you have specific goals for your trip?
Which sites and venues would you like to prioritize? Do you want to just pass by or explore inside as well?
Do you have any mobility concerns?
Who are you traveling with? What are their ages and interests?


How much does the Custom & Multi-Day tour cost?
Pricing will vary by itinerary. Your planning expert will provide an itinerary and pricing proposal for your trip before confirming your Context tour and charging your credit card.
How does the Custom & Multi-Day bookings process work?
Once you submit your custom request form (or contact us at custom@contexttravel.com), we'll get in touch via email or phone to review your ideas and finalize an itinerary. We only charge your credit card once all details have been confirmed.
Is this suitable for children and / or travelers with mobility challenges?
Yes. We can adapt the route based on the ages, needs, and interests of travelers in your party.
Where You'll Start
Tour Experts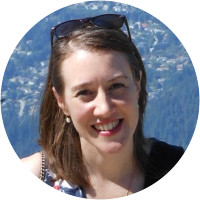 Robin Emlein holds a Masters degree in art history from the École du Louvre and a bachelor's in Dutch from the Sorbonne. Like many former Parisians, she now lives in Brussels, where she can freely indulge her love of Flemish art, arcane EU politics, "French" fries, and the extensive Belgian rail system. In her opinion Belgium is one of the Continent's best kept secrets, and she looks forward to sharing it with all those curious to discover this crossroads of Europe.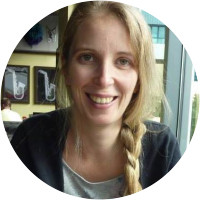 Natalie has a PhD in International Studies with a focus on social-political and conflict studies in the U.K. but her first university degree was a Master in Cultural Studies from Ghent University. She has also completed a Journalism degree. Between studies, she mainly worked in non-profit organisations as policy or advocacy worker. During her PhD research, she felt the urge to do something more practical at the same time and therefore decided to combine her educational background with her interest and passion for sustainable tourism. Natalie founded a small-scale tourism enterprise in Lima, Peru where she lived for a while. She runs this social enterprise that focuses on alternative and local experiences now from Belgium with the help of a local team in Peru. Natalie has also been a core team member and researcher for the California-based organization Ethical Traveler for almost a decade. After living in different places around the world, she returned to her hometown of Ghent in early 2018 and started guiding visitors in Ghent and other Belgian cities.
A native of Rome and graduated in Art History, Elisabetta is an independent exhibition curator and manager with more than 25 years of international experience. Elisabetta's mother tongues are Italian and German and she is fluent in English and French. Living in Brussels since 2006, Elisabetta has fallen in love with Belgium and its treasure cities and enjoys sharing her knowledge about their history and artistic beauties. Her aim is to make you discover the variety of political, economical and cultural interactions that have put this region of Europe at the heart of Western history. Married to a European official, Elisabetta will also be happy to introduce you to the cosmopolitan and multicultural environment of Belgium's capital or the international dimension of the harbour of Antwerpen, one of the world's most important trade hubs.