Tour Details
Tour Description
Unsure of what to do in Hong Kong? In addition to our pre-designed
Hong Kong Walking Tours
we can craft a wide-range of customized and personalized private tours of Hong Kong. Drawing on our carefully vetted network of scholars, experts, and Hong Kong guides, the limits of what we can do are circumscribed only by the bounds of our collective imagination. We can design the perfect tour to fit your trip, ranging anywhere from 2 hours to 3 days, and starting at 1550 HK.
Designing Your Perfect Hong Kong Itinerary
Drawing on our network of docents, range of other services, the limits of a custom-walk are circumscribed only by the bounds of our collective imagination. We can design custom walks on history, food, or by combining various temples or other sites of interest. Please add in your interests to the notes box and we will be in touch. Alternatively, feel free to email us at asia-pacific@contexttravel.com and we will be able to establish your walk itinerary together.
Custom Hong Kong Tour
When requesting a custom walk, please provide the following details in the Notes section when adding the walk to your shopping cart:
How many hours would you like the walk to be?
What are your main goals for the walk?
Which sites and museums would you like to prioritize? Do you want to just pass by or explore inside as well?
Give us one or two words to describe your group.
Take Aways
Not sure what you would like to do? You can start by having a look at our current list of
Hong Kong tours
, such as our
Kong Kong City Tour
, which examines the city's rise from English colony to global financial superpower, or our
Hong Kong Food Tour
, which explores the city's distinctive cuisines, from egg tarts to their take on wonton soup, with a local chef.
Where You'll Start
Tour Experts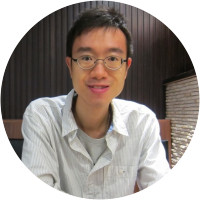 Adrian was born and bred in Hong Kong. After receiving his MSc in Environmental Technologies from Imperial College London in 2009, he has worked in various capacities from consultancy to government department in Hong Kong, focusing on environmental sustainability and ecological conservation. Adrian enjoys retracing the overlooked history and gems in the intriguing city of Hong Kong. He has been actively involved in historical and cultural heritage conservation projects locally through providing tours for both locals and visitors and has sought out many of the city's hidden corners. As a photographer in his free time, the street-markets and authentic neighborhoods offer records of the traditional character of the city in the midst of rapid urbanization. For the more active explorer, Adrian is familiar with the numerous hiking and heritage trails that the urban jungle of Hong Kong has to offer.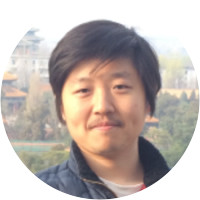 Pengfei received his Ph.D. in Environmental Psychology from The Graduate Center, City University of New York (CUNY). Having been living in China (Wuhan and Beijing), the United States (Chicago and New York City), and Hong Kong sequentially in the last few decades, Pengfei fully integrates his life history and daily experiences with his research on urbanism & urban life. He has been teaching "Social Science Methods," "Urban History," and "Urban Politics" since 2011 in the CUNY system. From 2014 to 2015, Pengfei was a visiting scholar in the Department of Urban Construction at Beijing City University, where he was teaching "The History of Cities" and "Urban Planning." At present (in the University of Hong Kong), his research projects focus on urban governance and new urbanism in the United States and East Asia. How to understand Hong Kong from a global & historical perspective? Only by situating Hong Kong in the larger historical context, one can truly appreciate the attractiveness and uniqueness of this island metropolis.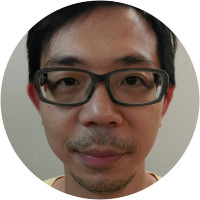 Ian Fong is a scholar dedicated to writing in a way to break the boundaries between the ivory tower and the general public, between art and scholarship, between high and low. Ian received his Ph.D. in comparative literature from the University of Hong Kong in 2007 and worked as a lecturer for various institutes in Hong Kong. He is now working on a research project on walking in city, focusing on the visual and literary representations of Shanghai, Taiwan, Hong Kong, and Beijing. As a native Hongkonger, his existing research project addresses his academic interest in they hybrid nature of Hong Kong along with his love of the city.
Reviews can only be left by Context customers after they have completed a tour. For more information about our reviews, please see our FAQ.
We had a wonderful experience with Victor who was so knowledgeable. Victor gave us a great insider's tour of various parts of HK that the average tourist wouldn't see or find easily in a guide book. My family, including my kids, really enjoyed it.
Apr. 1, 2019
It was a perfect tour!!
Oct. 29, 2018
Adelina was absolutely fantastic! She made the tour a success.
Feb. 16, 2018