Tour Details
Tour Description
While the Central district attracts many visitors, the vibrant district of Kowloon might be one of the best places to visit in Hong Kong in order to get a real feel for contemporary life in the city. With the recent student rebellions here and the debate over the influx of mainland Chinese, the world is turning its eyes to Hong Kong. This three-hour Kowloon tour is led by a local expert, historian, or journalist. During our time together we'll explore how Hong Kong has evolved since its handover from the British back to China and the social implications on today's youth and culture, visiting the lively Jordan neighborhood and several Kowloon markets.
Bright Lights, Big Ideas
On July 1st, 1997, the transfer of sovereignty over Hong Kong from the United Kingdom to China ended more than 150 years of British control. There was much speculation as to how this would impact not only Hong Kong's importance in world business, but also the daily lives of local Hongkongers. Now, more than 20 years later, Hong Kong has regained its economic power. Yet, four-month-long student protests in 2014 once again drew attention to the conditions and evolution of the Special Administrative Region to which Hong Kong was granted. (For a deeper look at Hong Kong's history under British rule, try our
Hong Kong City Tour
.)
We'll begin this Hong Kong tour by laying these foundations as we cross over to Kowloon on the Star Ferry from the Central district. As we cruise in the shadows of a vast sea of high-rise towers that continue to flow on either side of the harbor, our expert guide—a scholar of contemporary Hong Kong history—will give us a critical background on the transfer of sovereignty and key events since then.
Kowloon Tour
Arriving on the Kowloon side, we'll focus our attention on the rapid rise of this once sleepy district, and some of the forces driving that growth. We'll pause beneath the historic Clock Tower on the pier and consider the incredible contrast with the new development which surrounds it, most of which dates to the last several years. We'll then work our way through the bustling streets of Kowloon, many filled with luxury shops and pharmacies that cater to mainland Chinese, leading us to discuss the dynamics between these visitors and the locals, or the challenges created from these shops driving out the businesses that have long existed here. Our guide will share surprising economic and demographic information and paint a portrait of this dynamically evolving city, as well as the Kowloon neighborhood.


Kowloon Markets and Jordan
As we pick our way through the bustling streets of Kowloon, we'll stop in at Chungking Mansions, with its thrifty guest houses and Indian restaurants, where we can turn our attention to the social side of the story and learn about the intense multiculturalism of Kowloon. We may stop to discuss the Mosque or the Fuk Tak Temple before we meander through the park, a refreshing breather from the buzz of the streets. By now, feeling a bit peckish, our path may take us to the famous Australian Dairy Company or to a street vendor for a little snack before we explore some of the area's night markets. (For a deeper culinary exploration, check out our
Hong Kong Food Tour
.) We may enjoy delicacies such as nai cha (Hong Kong-style milk tea), Taiwanese bubble tea, or freshly baked bo lo bao (pineapple bun). We'll end our tour of Hong Kong's Kowloon district in the vibrant area of Jordan, the epicenter of Hong Kong youth culture to address how some of the new generation are embracing the future, while some of their peers are turning towards Chinese tradition heavily influenced by the mainland.
Take Aways
By the end of our tour of Hong Kong's Kowloon district, we'll have a good sense of the political, social and cultural changes in Hong Kong since the British handover of power.
FAQ
Where does it start? Where does it end?
The tour begins at Star Ferry pier in Central on Hong Kong Island. Typically, the tour ends in the Jordan area of the Kowloon district.
Where You'll Start
Tour Experts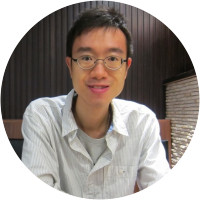 Adrian was born and bred in Hong Kong. After receiving his MSc in Environmental Technologies from Imperial College London in 2009, he has worked in various capacities from consultancy to government department in Hong Kong, focusing on environmental sustainability and ecological conservation. Adrian enjoys retracing the overlooked history and gems in the intriguing city of Hong Kong. He has been actively involved in historical and cultural heritage conservation projects locally through providing tours for both locals and visitors and has sought out many of the city's hidden corners. As a photographer in his free time, the street-markets and authentic neighborhoods offer records of the traditional character of the city in the midst of rapid urbanization. For the more active explorer, Adrian is familiar with the numerous hiking and heritage trails that the urban jungle of Hong Kong has to offer.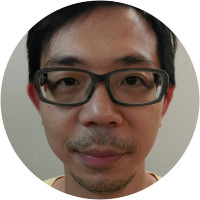 Ian Fong is a scholar dedicated to writing in a way to break the boundaries between the ivory tower and the general public, between art and scholarship, between high and low. Ian received his Ph.D. in comparative literature from the University of Hong Kong in 2007 and worked as a lecturer for various institutes in Hong Kong. He is now working on a research project on walking in city, focusing on the visual and literary representations of Shanghai, Taiwan, Hong Kong, and Beijing. As a native Hongkonger, his existing research project addresses his academic interest in they hybrid nature of Hong Kong along with his love of the city.
Reviews can only be left by Context customers after they have completed a tour. For more information about our reviews, please see our FAQ.
Leo was terrific. He was easy to talk to, kind, thoughtful and very knowledgeable.
Jul. 14, 2019
Victor is a great guide
Jun. 15, 2019
Leo was great! He showed us so much that was interesting and meaningful to understand Hong Kong! We loved taking the Star Ferry and walking the neighborhoods of Kowloon. Also loved the Indian tea at the Chung King Mansion...would not have done that on a typical tour. And the Kowloon Park. Thanks for everything..especially getting us back to our hotel!!!!!
May. 10, 2019