Tour Details
Tour Description
With our network of highly qualified specialists, we can custom design the perfect private Montreal tour just for you. Whether it be on art history, urban planning, architecture, cuisine, social history, preservation, and other topics related to Montreal, we are well-equipped to prepare an itinerary lasting from 3 hours to 3 days, and starting at 275 CDN.
Tailored to Your Interests
Drawing on our network of docents and range of other services, the limits of a custom walk are circumscribed only by the bounds of our collective imagination. We can create custom walks on city history, the city's food scene or Little Italy, art, hip Griffentown, or other nearby sites of interest. Please add in your interests to the notes box and we will be in touch.


Montreal Custom Tour
If, however, you don't see anything in our list that works for you, please use this booking form to tell us what you'd like. When requesting a custom walk, please provide the following details in the Notes section when adding the walk to your shopping cart:
How many hours would you like the walk to be?
What are your main goals for the walk?
Which sites and museums would you like to prioritize? Do you want to just pass by or explore inside as well?
Give us one or two words to describe your group.
Once we receive your custom walk request, we'll review these details and follow up with you by email to refine your itinerary and give you final pricing.


Don't worry, we won't be charging your card at this point. Your order will go into our system as "pending." Once we receive your request we will reach out to you to discuss its feasibility and provide a quote. You may also or contact us at info@contexttravel.com with details about your request.
Where You'll Start
Tour Experts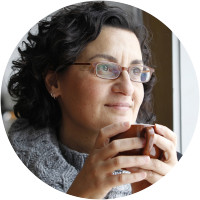 Mayssam Samaha is the Montreal-based food and travel writer behind Will Travel for Food. She was born and raised in Lebanon and lived in New York City before finally settling on Montreal as her home. She travels the world in search of her next culinary discovery, from Michelin-starred restaurants across the planet to the latest hole-in-the-wall down the street. Her blog, Will Travel for Food, has been a finalist in the Culinary Travel category of Saveur Magazine's Best Blog Awards for the past two years. Mayssam is a contributor to the Tourisme Montréal blog and is an expert in all things food in Montreal. She lives two blocks away from Montreal's Jean-Talon market – aka her "corner store" – and loves to peruse its many colorful stalls and specialized food shops.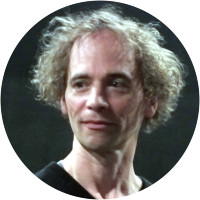 Justin Bur chose to live in Montreal 30 years ago to benefit from its vibrant mix of cultures, finding life much more interesting in two languages than just one. His lifelong fascination with the workings of cities and their transportation systems led him to obtain a master's degree in urban planning from Université de Montréal in 1994. Since then, he has further explored numerous topics in the history of Montreal's urban development, including the 200 years of evolution of the Mile End neighborhood; Saint-Laurent Boulevard, from country houses to a lively multicultural microcosm of the city; and the development of Montreal's road, rail and public transit networks. He has been active since 2007 with two local historical societies, the <a href="http://amisboulevardstlaurent.com/?lang=en">Friends of Saint-Laurent Boulevard</a> and <a href="http://memoire.mile-end.qc.ca/?lang=en/?lang=en">Mile End Memories</a>, for which he has led numerous walking tours and lectured and written on neighborhood history. His goal has always been to understand the present state of the city through an exploration of its past – combining approaches from history, geography, and urban planning – in order to tell true stories about the evolution of his favorite places.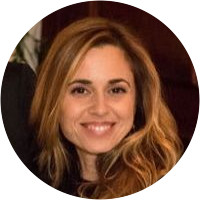 Marcella De Vincenzo is a freelance food writer and cooking instructor born and raised in Montreal. She has reviewed many restaurants, writes about Montreal, and is currently co-authoring a cookbook based on the Jean Talon Market, which she describes as being 'literally in her backyard'. The market vendors now know her by name, it doesn't hurt that she bakes them cookies. Her insight and knowledge in cooking Italian dishes stem from the hours she spent in the kitchen with her grandmother and aunts. One of her biggest passions is teaching kids how to cook 'real food'; so much so, that she is one of Jamie Oliver Food Revolution Ambassadors for Montreal. Marcella is a graduate of Concordia University with a degree in Human Resources, a specialization that helps her when working with zealous farmers and chefs!
Reviews can only be left by Context customers after they have completed a tour. For more information about our reviews, please see our FAQ.
excellent tour with a fantastic and flexible and intelligent guide!
Oct. 27, 2019
Daniel was not only a wonderful guide, but also a great companion for the few hours we were with him. Thank you so much, Daniel!
Sep. 4, 2019
Daniel was all we hoped for: friendly, well informed, interested in making us interested in his city, a great introduction for us to Montreal and Canada. Many thanks
Jul. 20, 2018