Tour Details
About the Tour
Duration

From 1 Day to 6+ Days
Tour Description
Baroque gardens, quirky modern sculpture, beer and sausage and centuries of historical heritage—Prague boasts seemingly endless options for curious travelers. In this picture-perfect and multidimensional city, the range of potential experiences is only as limited as your imagination. Together, with our network of scholars and Prague tour guides, we can create a custom private tour catered to your personal interests.
Prague Custom Tours
We ask that you spend some time perusing our list of
private and small-group tours
in Prague before making a request for a customized walk, as one of our existing walks is often suitable. For example, our Introductory
Prague Walking Tour
is often good for first-time visitors, while our
Prague History Tour
exploring the tensions between the Habsburgs and Jesuits is a favorite among history buffs.
How to Book
If, however, you don't see anything in our list that works for you, please use this booking form to tell us what you'd like. When requesting a custom walk, please provide the following details in the Notes section when adding the walk to your shopping cart:
How many hours would you like the walk to be?
What are your main goals for the walk?
Which sites and museums would you like to prioritize? Do you want to just pass by or explore inside as well?
Give us one or two words to describe your group.
Once we receive your custom walk request, we'll review these details and follow up with you by email to refine your itinerary and give you final pricing.


Don't worry, we won't be charging your card at this point. Your order will go into our system as "pending."
Inspiration Needed? Start Here:
Our experts can prepare custom walks on wide-ranging topics - like Kafka's Prague or Prague: 1968; to diverse sites, such as the Vysehrad Fortress or the palatial gardens that dot the castle district; or to nearby cities and towns, including Cesky Krumlov, Karlovy Vary, Pilsen, and Brno. Here are a few examples of custom itineraries we have previously put together:
A beer tour including tastings and a behind-the-scenes brewery visit
Olsany Cemetery with a focus on Art Nouveau architecture
A walk focusing on Franz Kafka, his works, cultural identity, and legacy for Czech literature
A specialized Communist history walk focusing on the 1968 Prague Spring
Royal Gardens tour, featuring several magnificent Baroque gardens in Mala Strana, such as Vrtba, Wallenstein, or others
A half-day excursion to Terezin Memorial, a fortress and former concentration camp site
A tour of Vyšehrad Fortress, the sister site to Prague Castle, rife with legends and eerie myths
Please book using the above form and we'll contact you to confirm the details.
Where You'll Start
Tour Experts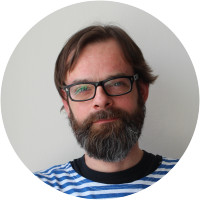 Jakub Čechvala studied Theology and Religious Studies at the Charles University in Prague (Master's degree), focusing on history and Czech church history. His background in the Hussite theology allows him to explain specific position of the Czech countries between Catholicism and Protestantism during the Middle Ages and Modern period. Jakub is also interested in the Czech underground culture and literature during the Communist regime and in problems of transformation after the Velvet Revolution. He is currently finishing a dissertation in classics, namely Euripidean drama and theatre.
Jiřina became a local guide in 1999 leading tours in a small ruined castle in Bohemia, Czech Republic. In 2004, she decided to move forward and to relocate to Prague, where she became a local guide. Her scholarly interest was influenced by her passion for history. In 2007, she received her Bachelors degree, graduating from Charles University, Faculty of Humanities. Her thesis, "Vyšehrad Between Myths and Reality", focused on the history of Vyšehrad, a castle in Prague, residency of a legendary Bohemian duchess. Jiřina believes history is "not given" as it is created by those telling it. This brought her to earning a Masters Degree at Charles University in 2010 where she majored in Historical Anthropology. Her thesis described 19th century landscape changes caused by "man´s return to nature". At the present time, she has broadened her research beyond her degree to Physical Anthropology and the development and evolution of human beings.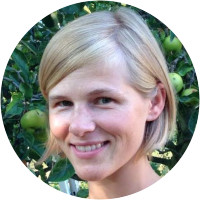 Tereza studied Comparative Literature and the East European Studies (with the specialization in Russian Language and Literature) at Charles University in Prague. Her thesis focused on the images of the auctorial subject of four different literary texts which influence the reading of texts in a certain way. Writers taken into consideration are Russians (Limonov, V. Erofeejev), as well as Americans (Charles Bukowski) and Czechs (Bohumil Hrabal). Tereza is also interested in current religious life and the roots of the so called Czech "agnosticism," which is reflected in the 60% of Czech's who identify themselves as agnostics, as well as the Czech interaction with another religious minorities. She believes that "history repeats itself" and therefore she likes to explore the differences and similarities between "then and now".
Reviews can only be left by Context customers after they have completed a tour. For more information about our reviews, please see our FAQ.
This was a perfect experience
Aug. 28, 2019
Jirina was a wonderful tour guide. She provided historical context as well as amazing details on cultural sites. Her tour made our experience in Prague that much better.
Jan. 3, 2019
Marek was one of the best docents ever. He was extremely knowledgeable, engaging, and fun. He really gave us insights in a very personable style. Highly recommend both the tour and Marek!
Dec. 27, 2018