Tour Details
Tour Description
With its narrow cobblestone streets, mishmash of architecture, and pressing crowds around the main attractions, it's easy to become overwhelmed upon arriving in Prague. Our personalized orientation experience, led by a Context docent and local expert, is designed to answer practical questions about life in the frenetic Czech capital.
Welcome to Prague Orientation Tour
We will begin our experience in your hotel lobby or apartment where our docent or staff member, a resident of and expert on Prague, will explain the geographical layout of the city and how this relates to the area where you are staying. We can discuss your itinerary and help you make any last-minute plans, as well as answer all your questions—from getting a handle on the language to how the public transport system works. We will bring along maps and guidebooks to the city to help you get acquainted, and will offer tips on local customs and suggestions for dining, shopping, insider events, and concerts.
Along the Cobblestones
We'll then head outside for a stroll, allowing for a discussion of the area's history and an opportunity to absorb the neighborhood ambiance under the guidance of a seasoned local. There will be opportunity to stop occasionally to talk about historic buildings and monuments, or discuss tips for avoiding the taxi scams, which can run rampant. Along the way, we'll point out the best museums, cafes—the subject of our
Prague Cafe Tour
, and dumplings that can be found, before leaving you with maps, a little bit of history, and a better sense of how best to navigate the busy, cobblestone streets of Prague.
For first-time visitors, we also recommend our Introductory
Prague Walking Tour
, exploring the history of the Old Town.
Where You'll Start
Tour Experts
Jiřina became a local guide in 1999 leading tours in a small ruined castle in Bohemia, Czech Republic. In 2004, she decided to move forward and to relocate to Prague, where she became a local guide. Her scholarly interest was influenced by her passion for history. In 2007, she received her Bachelors degree, graduating from Charles University, Faculty of Humanities. Her thesis, "Vyšehrad Between Myths and Reality", focused on the history of Vyšehrad, a castle in Prague, residency of a legendary Bohemian duchess. Jiřina believes history is "not given" as it is created by those telling it. This brought her to earning a Masters Degree at Charles University in 2010 where she majored in Historical Anthropology. Her thesis described 19th century landscape changes caused by "man´s return to nature". At the present time, she has broadened her research beyond her degree to Physical Anthropology and the development and evolution of human beings.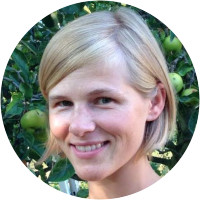 Tereza studied Comparative Literature and the East European Studies (with the specialization in Russian Language and Literature) at Charles University in Prague. Her thesis focused on the images of the auctorial subject of four different literary texts which influence the reading of texts in a certain way. Writers taken into consideration are Russians (Limonov, V. Erofeejev), as well as Americans (Charles Bukowski) and Czechs (Bohumil Hrabal). Tereza is also interested in current religious life and the roots of the so called Czech "agnosticism," which is reflected in the 60% of Czech's who identify themselves as agnostics, as well as the Czech interaction with another religious minorities. She believes that "history repeats itself" and therefore she likes to explore the differences and similarities between "then and now".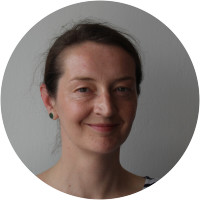 Lenka Philippová is a religious scholar and currently a resident of the historic district of Prague. Born in the northeast of the country and having moved to the outskirts of Prague at an early age, she likes to joke that she keeps moving through peripheries toward the center – the next stop should be the Charles Bridge. Lenka has a Master's degree in Hussite Theology and Religious Studies, and she is finishing her Ph.D. in History at the Centre of Ibero-American Studies of the Charles University in Prague. Since graduation, she has been also teaching at her Alma mater. Her main interest is the intersection of religion, culture and politics and the many ways the past shapes and is shaped by the present. Lenka is a dedicated walker. While marching through the cobblestone streets of Prague, she loves to trace the many histories and memories visible in its architecture and development. She enjoys sharing her insights and providing visitors of her favorite city with context.
Reviews can only be left by Context customers after they have completed a tour. For more information about our reviews, please see our FAQ.
We tell people about you. Very high quality of guides.
Jun. 18, 2019
Ernestina was full of good advice, a joy to chat with, and just a great person. She read the pre notes and came prepared. Would suggest her to anyone needing guidance for Prague.
Jan. 7, 2019
Tereza was extremely helpful with her introductory tour. Her insights and advice were first rate. Her suggestions and advice made our brief (2 day) stay in Prague a great success.
Oct. 8, 2018