Tour Details
About the Tour
Duration

From 1 Day to 6+ Days
Tour Description
Need help planning a trip to Rome? We can work with you to create a custom tour to suit your interests, from the archaeology of Ancient Rome to Papal history, Roman culinary traditions to the Baroque masterpieces of Bernini, drawing on our network of expert Rome tour guides. From a full-day to a full week, our planning specialists have your trip covered.
How to Book
Whether you already have something in mind or want help dreaming up something entirely new, our dedicated planning specialists are on hand to make the most of your travels. Context planners, all travelers in their own right and experts in their dedicated territory, will partner with you to create an itinerary suited exactly to your needs and schedule.
Fill out our
CUSTOM ROME FORM
or email us at custom@contexttravel.com to get started.
Itinerary Inspiration
For those unsure of exactly what they'd like to do, below is an
example
Rome itinerary to ignite your imagination; another good place to start brainstorming is with a perusal of our other
private and small group Rome tour options
:
Archaeological Highlights of Ancient Rome (Estimated Cost: $3000)
Day 1
Our first day will explore the often missed (but extraordinarily preserved site) of Ostia Antica, the ancient port city a mere hour outside of Rome.
Once in Ostia, we'll visit ancient apartments, markets, and gathering places to understand the daily life and commercial forces behind the Rome's vast empire.
Day 2
Our second day will shift focus towards the key archaeological monuments of Forum, Palatine Hill, and Colosseum.
After a local lunch, we'll explore the ancient underpinnings beneath street level, with explorations into Rome's crypts, sewers, and buried temples, seeing firsthand the layers of the Eternal City.
Day 3
We'll conclude with another day excursion from Rome, this time visiting the famous ancient ruins of Pompeii and the nearby Naples Archaeological Museum.
Buried in an instant by an explosion of nearby Mount Vesuvius in 79 A.D., Pompeii offers a remarkably preserved glimpse into the daily life of Ancient Romans, from slaves, to children, to powerful city aristocrats.
FAQ
What is included in the Custom & Multi-Day itinerary of Rome?
Cost details will vary based on exact itinerary, but all of our Custom & Multi-Day itineraries include the cost of your private guide. In many cases, vehicle/transportation costs, select meals, and site entrances may also be included. Your Context planning specialist will confirm exactly what is included in your personal itinerary before charging your credit card. Accommodation is not included.
What information do you need from me in order to build a custom itinerary?
Our planning experts will be in touch to help you build your perfect tour, but in general, try to include the following pieces of information in your custom request form:
How many days would you like the tour to be?
Do you have specific goals for your trip?
Which sites and venues would you like to prioritize? Do you want to just pass by or explore inside as well?
Do you have any mobility concerns?
Who are you traveling with? What are their ages and interests?
How much does the Custom & Multi-Day tour cost?
Pricing will vary by itinerary. Your planning expert will provide an itinerary and pricing proposal for your trip before confirming your Context tour and charging your credit card.
How does the Custom & Multi-Day bookings process work?
Once you submit your custom request form (or contact us at
custom@contexttravel.com
), we'll get in touch via email or phone to review your ideas and finalize an itinerary. We only charge your credit card once all details have been confirmed.
Is this suitable for children and / or travelers with mobility challenges?
Yes. We can adapt the route based on the ages, needs, and interests of travelers in your party.
Tour Experts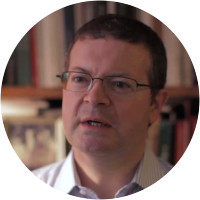 Frank is an art historian and studied at Oxford University and the Courtauld Institute of Art. He is a former fellow of the Metropolitan Museum of Art and lectures for the museum throughout Europe. After many years in New York, he returned to Rome, where he was raised, and is now part of the art history faculty at Temple University Rome.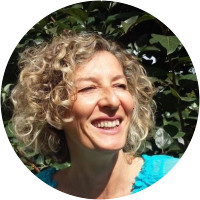 Cecilia is an art historian and a native Roman with a Master's degree in Medieval and Renaissance art from the Sapienza University of Rome. Although her specialty is painting and decorative arts, she has a broad knowledge of the history of Rome and a personal passion for ancient history, which she shares on many antiquity-themed itineraries. Cecilia has worked actively in the past as a lecturer, teacher, and curator of exhibitions. She had been a staff member of the didactive service of the Vatican Museums, the Galleria Doria Pamphili and the Galleria Colonna where she still frequently consults. As a licensed guide for Rome and Florence and with a specialized teaching degree, she has more than 20 years of experience in leading highly-qualified tours.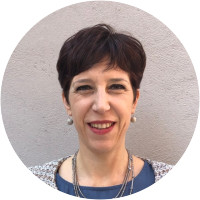 Sara is an art historian with doctoral degrees in Medieval and Modern Art History and Classical Antiquities. She is the author of a book, published by the Accademia dei Lincei, on the antiquities collection of Pope Julius II and has written various articles in important scholarly journals on the history of Renaissance and Baroque collections. More recently, she had published a book on some of the most famous paintings of Caravaggio in Rome which introduces a new interpretation of the works, based on philological data, and which is changing the way we look at this artist. For many years, she has combined her philological research with her work as a university instructor, museum educator and professional tourist guide.
Reviews can only be left by Context customers after they have completed a tour. For more information about our reviews, please see our FAQ.
Felix was outstanding! My time with him was fascinating.
Jan. 17, 2020
We all enjoyed our tour with Dimo - his tour was both informative and entertaining and we appreciated hearing about his personal experiences as an archaeologist and scholar. We all learned something new and saw Rome upclose in a new way on the tour. Thank you!
Nov. 14, 2019
This tour was excellent. Alessandra made the Vatican tour manageable and understandable. There was so much to see and appreciate. Alessandra was so knowledgeable, and her iPad pictures were great.
Sep. 29, 2019