Tour Details
Tour Description
While we normally don't advocate a Rome in a day walking tour, for clients traveling on a cruise ship this is often the only way to do it. As a result, we recommend a very specific approach. Our full day Rome Shore Excursion begins with a car transfer from the port of Civitavecchia, making a one day tour of Rome possible. From there, we can cater the tour to your interests, visiting personal highlights and important landmarks.

NOTE: This tour includes a car service that will pick you up at your dock. Please tell us your cruise ship information with the time you disembark in the 'Additional Details' box while adding the tour to your shopping cart.
Rome Shore Excursion
Once in Rome, our guide will take over, leading us on a 6-hour itinerary through the city that can include any number of sites, depending on your interests and your style of touring (i.e. whether you prefer to zip from one monument to the next or spend a little more time studying each one). Please use the "Special Requests" box below to give us an idea of what you'd like to cover and in what style.


Generally, we try to cover the Roman Forum and Colosseum during the first part of the day, and the Vatican complex (museums and basilica) in the afternoon. However, this can mean a lot of rushing around and, at best, a cursory familiarity with the city. Instead, we may opt to pass over one of these tourist-heavy sites in favor of spending some time exploring the churches, palaces, and monuments in the city center.


How to Book
When requesting a custom walk, please provide the following details in the Notes section when adding the walk to your shopping cart:
How many hours would you like the walk to be?
What are your main goals for the walk?
Which sites and museums would you like to prioritize? Do you want to just pass by or explore inside as well?
Give us one or two words to describe your group.
If you've corresponded with someone from our office, it might be a good idea to paste some of that conversation into the "special interests" box provided on the right.


A Few Caveats:


We require clients to use our car service to get from Civitavecchia to Rome. The driver will be in contact with our guide to coordinate the best strategy for seeing the city in the limited time available.


We strongly urge clients to also use the car service to assist their touring in Rome and return to Civitavecchia. The pricing of this itinerary is set up this way, and includes both transfers and a car service in the city for six hours. However, if you would like to do the touring on foot and/or find your own transportation back to Civitavecchia at the end of the day, we can adjust it accordingly. Please note this below.


The touring part of the itinerary generally begins around 9:30 AM, which, in our experience, is the earliest that clients can arrive in Rome. It lasts until 3:30 PM, which leaves enough time to get back to the ship.


Context Rome is not liable for delays on the road between Civitavecchia and Rome. Our guide is contracted (and you are charged) for a 6-hour service. There are no partial refunds if the car is delayed on the way to Rome and the service is slightly shorter.


Please note that entry tickets are additional and will be added to the booking after you have placed your order in our system. There is a charge of 21.5 euro per person for pre-reserved entry to the Vatican and 14.00 euro per person for pre-reserved entry to the Colosseum/Forum/Palatine Hill. If you are requesting these sites, this will be added to the price of your finalized itinerary.


Please keep in mind that the Vatican Museums are closed on Sunday, if you are considering including this in your itinerary.


Note: People with disabilities may be entitled to free entry to the Vatican Museums. Please contact us to find out if you qualify.
Where You'll Start
Tour Experts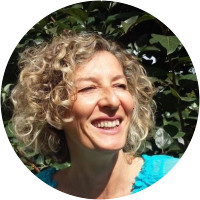 Cecilia is an art historian and a native Roman with a Master's degree in Medieval and Renaissance art from the Sapienza University of Rome. Although her specialty is painting and decorative arts, she has a broad knowledge of the history of Rome and a personal passion for ancient history, which she shares on many antiquity-themed itineraries. Cecilia has worked actively in the past as a lecturer, teacher, and curator of exhibitions. She had been a staff member of the didactive service of the Vatican Museums, the Galleria Doria Pamphili and the Galleria Colonna where she still frequently consults. As a licensed guide for Rome and Florence and with a specialized teaching degree, she has more than 20 years of experience in leading highly-qualified tours.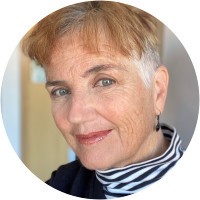 Liz, a native of San Francisco, California holds degrees in architecture from the University of California at Berkeley and Università degli studi "La Sapienza", Rome. She specialized in restoration and urban design. Her restoration projects have brought her to work in direct contact with the rich historical layers of Rome and Italy. She has been leading study walks for Context Rome since its beginning and has lived in Rome since 1988 practicing architecture, researching design and lecturing at university study abroad programs.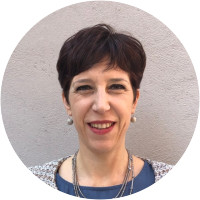 Sara is an art historian with doctoral degrees in Medieval and Modern Art History and Classical Antiquities. She is the author of a book, published by the Accademia dei Lincei, on the antiquities collection of Pope Julius II and has written various articles in important scholarly journals on the history of Renaissance and Baroque collections. More recently, she had published a book on some of the most famous paintings of Caravaggio in Rome which introduces a new interpretation of the works, based on philological data, and which is changing the way we look at this artist. For many years, she has combined her philological research with her work as a university instructor, museum educator and professional tourist guide.
Reviews can only be left by Context customers after they have completed a tour. For more information about our reviews, please see our FAQ.
Simone was an absolutely wonderful Guide. We loved that she could show us actual artifacts she had unearthed that are now on display. She worked hard to give us the full overview of Rome in a day. We enjoyed the tour very much.
Jun. 30, 2022
First, I received an email many weeks ago from context detailing when and where to meet. Then another email day before trip. Both said pickup at 8 am. Driver did not come til 9. I called your emergency number and they told me everything they could see said 9. Not sure why we were told wrong time? A little frustrating. Second, would be helpful if all tour guides used headsets. Livia is an AMAZING guide but could have heard and understood more with headset.
Oct. 9, 2019
Simona was extremely knowledgeable and also flexible and willing to adapt the agenda based on our wishes at the moment.
Aug. 12, 2019