Tour Details
Tour Description
One of the best ways for your family to understand Roman history is to see it layer by layer—literally. Much of ancient Rome is still being excavated today in the course of street work and other infrastructure improvements, sometimes up to 10 meters (30 feet) below the modern city—so we can learn a lot by looking beyond the surface. On this 2-hour Underground Rome for Kids Tour, with an expert guide, we'll descend below the city streets of this fascinating city to uncover its secrets. Together, we'll visit the ruins buried beneath San Clemente Church, as well as the Roman houses buried beneath SS. Giovanni e Paolo Church. While exploring the hidden, subterranean levels of Rome, we'll learn how we are still discovering bits and pieces of the ancient city, even today.
Explore the subterranean depths of Rome
Underground Rome for Kids Tour led by a scholar trained to work with families
Strict maximum of 6 participants
Underground Rome for Kids Tour
First, we'll start our Underground Rome for Kids Tour with a visit the Church of San Clemente, a medieval building erected on the remains of a 1st century Mithraic temple and Roman structure (is it a house? a Roman Mint? we'll dig into this mystery). We will explore the two medieval churches that sit on top of these ruins, one of which contains one of the oldest instances of Italian writing in the world.
Beneath the Surface
Next we will move on our Underground Rome for Kids Tour to the Church of SS. Giovanni e Paolo, where we'll find a series of middle-class 3rd century houses beneath its main floors. Here, we will look at how average people lived and decorated their homes, and how these ancient sites were transformed during the Middle Ages. Together, we'll discuss what life was like in ancient Rome, as well as the way that Romans have historically reused structures to develop its modern urban landscape.


Getting To Know You
In order to plan the best possible experience for your children, it would be helpful for us know some background. Have they traveled to other countries in the past? If so, where? Have they studied any subjects in school that would relate to the walk? Are they interested in art, music, even food! The more you can tell us, the better.


Due to the very interactive nature of our Underground Rome for Kids Tour and given the educational environment our experts aim to create, we adhere to a very strict maximum of 6 participants. Groups larger than 6 will need to book two separate walks that can run concurrently, but with different experts.
FAQ
Does this tour require tickets?
Yes. We will purchase the tickets for the Case Romane ahead of time. You will be purchasing the tickets for San Clemente on-site, we cannot book them online.

If children under 5 qualify for free Case Romane tickets, why am I required to purchase a €2.00 ticket for my child?
While children may enter for free, we need to pay a booking fee of € 2.00 to secure the ticket in advance.
Where You'll Start
Tour Experts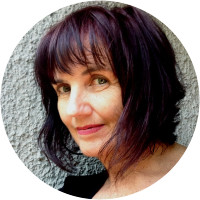 Liz, a native of San Francisco, California holds degrees in architecture from the University of California at Berkeley and Università degli studi "La Sapienza", Rome. She specialized in restoration and urban design. Her restoration projects have brought her to work in direct contact with the rich historical layers of Rome and Italy. She has been leading study walks for Context Rome since its beginning and has lived in Rome since 1988 practicing architecture, researching design and lecturing at university study abroad programs.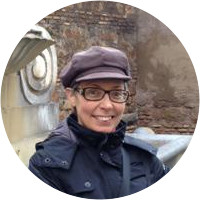 Olivia is a Rome licensed guide and an expert art historian who has worked as a main contributor to the award-winning Eyewitness Guide to Rome. She combines this role with her job as a professor, teaching a course at the Lorenzo de Medici School in Rome on Roman civilization. In addition she has contributed to the National Geographic Lost Cities of the Ancient World. Olivia infuses her discussion of Rome with a sense of what it's like to grow up in the city and be Roman.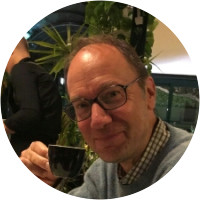 Originally from England, Richard has lived in Rome for the last fourteen years. He holds a Master's degree in medieval and twentieth-century history from London University and has a broad-minded and synthetic approach to understanding Rome. Richard works quite frequently with institutional travel organizations, such as museums and church organizations, and as a result spends much of his time traveling all over Europe. He brings this cosmopolitan and pan-European experience to bear on his work with us in Rome, constantly making connections to other cities and countries in the course of his lectures and seminars.
Reviews can only be left by Context customers after they have completed a tour. For more information about our reviews, please see our FAQ.
Dony was the best tour guide we have ever had through Context. We tried to get him for the Colosseum but he was booked. I would do any other tour with Dony again!
Aug. 22, 2019
Veronica was very knowledgeable and we particularly appreciated how great she was with our kids (talking to them at eye level, really trying to engage them, making sure they understood before moving on).
Aug. 5, 2019
Carol was fantastic! We loved the tour and learned so much from her expertise!
Aug. 2, 2019