Tour Details
Tour Description
Unsure of what to do in San Francisco? In addition to our pre-designed
San Francisco walking tours
we can craft a wide-range of customized and personalized private tours of San Francisco. Drawing on our carefully vetted network of scholars, experts, and San Francisco guides, the limits of what we can do are circumscribed only by the bounds of our collective imagination. We can design the perfect tour to fit your trip.
Personalized Tour of San Francisco
With a network of local experts on the ground we can design a private tour of San Francisco on a wide range of topics. However, before requesting a custom tour, you might want to take a look at our full list of
San Francisco walking tours
. Chances are that we've already thought about it. For example, if you're looking for a solid introductory walking tour of the city take a look at our
San Francisco Architecture Tour
, which focuses on the hidden spaces and SF's best architectural places. We also offer a
de Young Museum Tour
. First timers may be interested in our
Welcome to San Francisco Tour
.
"So knowledgeable, and enthusiastic! [Our docent was] tons of fun to be with. He had so much insight into the works [and] made the history come alive!"
Something Else in Mind?
But, if none of these pre-designed tours fit your needs, then we'll be happy to work with you to develop something personalized. In the notes section of this booking form, let us know the following:
How many hours would you like the walk to be?
What are your main goals for the walk?
Which sites and museums would you like to prioritize? Do you want to just pass by or explore inside as well?
Give us one or two words to describe your group.
Here are some examples of custom tours that we've designed:
Visit the Ferry Building and Farmer's Market with an expert foodie, buy produce and cook a meal.
Delve into the LGBTQ history in the Castro.
Enhance your art knowledge with a visit to the galleries in Oakland.
Hop on a ferry to nearby Sausalito.
Pre and post-show discussion (theatre or opera).
Chinatown tour and food tasting.
California culture, the Hippies and Haight-Ashbury.
Please note: Alcatraz has their own guided tours, and does not allow outside tour groups.
FAQ
I know what I would like to do, but I don't see it in your regular offerings. Can you arrange it for me?
Please contact info@contexttravel.com with details of your request and we will be happy to look into the possibility.


Why is the price listed as $0?
When we know more about your time frame and expecations for your custom tour, we can work out the pricing. Pricing for a 2 hour tour begins at $390.
Tour Experts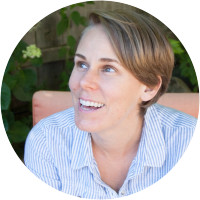 Shayne
Shayne Watson is an award-winning architectural historian based in the San Francisco Bay Area and an ardent advocate for the preservation of LGBTQ historic sites. She began specializing in LGBTQ heritage preservation with the completion of her graduate thesis for the University of Southern California in 2009, which developed a preservation plan for San Francisco's post-Prohibition lesbian community in North Beach. In 2013, Ms. Watson, along with public historian Donna Graves, was awarded a grant from the City of San Francisco to author the Citywide Historic Context Statement for LGBTQ History in San Francisco. Completed in 2016, the report is the most comprehensive research yet conducted on LGBTQ historic sites in the United States. She is a member of a number of important LGBTQ groups, such as the Rainbow Heritage Network and has presented on LGBTQ heritage preservation at conferences and panels numerous times. She lives in Mill Valley, CA with her wife and two cats.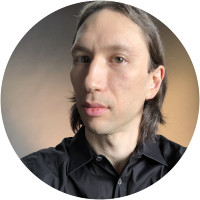 Justin Charles
A native to the Bay Area, Justin Charles Hoover is a practicing visual art, curator and an avid student of Kung Fu. He holds bachelor degrees in Peace Studies and French Literature from Colgate University, a Master Degree in New Genres Fine Art from the San Francisco Art Institute and a Master Degree of Public Administration of International Management from the Middlebury Institute at Monterey. Since 2004 Hoover has worked as a museum curator and gallery director, developing communities and empowering audiences through exhibitions, public programs, festival and special events. These range from conventional white wall shows, to black box screenings, popup happenings and art in alternative contexts. Hoover has performed, curated, and exhibited at numerous venues around the world including the 2016 Sculpture Quadrenniale Riga, Latvia; 2012 Venice Architecture Biennale as an artist featured in the US Pavilion (Design Action for the Common Good); the San Francisco Museum of Modern Art among other venues.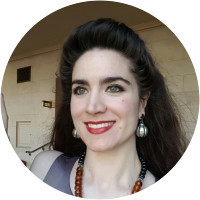 Larissa
Larissa Archer is an internationally published art critic, dancer, actor, and native San Franciscan. She has a BA from St. John's College (the "Great Books" Program) and an MA in classical theater from University of London's Royal Central School of Speech and Drama. Daughter of Masha Archer, founder of the San Francisco Classic Dance Troupe, she performs with Fat Chance Belly Dance under the direction of her mother's former student, Carolena Nericcio, and recently established her own company, San Francisco Bellydance Theater. Her art criticism has appeared in Frieze, Hyperallergic, Art Practical, the Huffington Post, Zyzzyva, the Rumpus, the San Francisco Examiner, SF Weekly, and others. She also co-founded and moderates Strange Developments, a quarterly public panel discussion series with local artists, and curates and emcees LuLu's Bomb Sundays, a variety show featuring local visual, literary, and performance artists.