Tour Details
Tour Description
China's art scene is perhaps the most dynamic in the world today. Chinese artists are constantly provoking viewers and re-imagining the boundaries of art, all the while asking key questions about China's role in the world, its politics, and its cultural heritage. In our Shanghai Art Galleries Tour we'll alight to the city's famous 50 Moganshan Road—or M50—art district with a local curator or art writer. We'll visit some of the key galleries leading Chinese art trends today in order to gain a deeper understanding of how Chinese art fits into the wider international art market.
"Oh my, I was on a high for days after the walk. The walk was so interesting - I came away from my experience with an excitement from learning about the current art scene, some of the major artists and what sort of art they are producing, how the current artists are evolving as the art and political-scenes are changing."
M50 Shanghai
Our walk will cover much of the M50 art complex, a former textile mill in central Shanghai now converted into a major zone of galleries and exhibition spaces. Our course through the site will heavily depend on current exhibitions and the interests of the group, and may include such well-known galleries as ShanghART, island6 Arts Center, Antenna Space and the Aike-Dellarco Gallery.
Shanghai Art Galleries Tour
Typically, we begin this art tour of Shanghai with a basic background on Chinese art in the 20th century and Shanghai's role in that development. Next, we'll look at the art world's dialogue with China's recent political history and such trends as "Cynical Realism" and "Political Pop," which are movements that borrow from Soviet and Pop Art styles to engage with the long-lasting consequences of Mao Zedong and the Cultural Revolution. (To dig deeper into these subjects, however, we suggest one of our
Beijing walking tours
such as our
Tiananmen Square Tour
).
A Greater Dialogue
Depending on the group's interests, we may also look at the practice of "remixing", where Chinese artists engage with China's cultural heritage to ask penetrating questions. We may also look at how Chinese artists situate themselves within the global dialogue and how they engage with the Western art canon, global politics, and cultural cross-pollination.
Take Aways
At the end of our time together we'll have a better grasp of current art trends in China, and China's place on the world stage as a major locus of artistic expression. You may have even picked up a personal souvenir of Chinese art to take home with you.


Where You'll Start
Tour Experts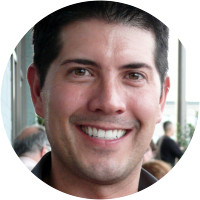 Stephen Roy Smith is the gallery manager at Pearl Lam Galleries, a leading art gallery in Shanghai featuring works from contemporary Chinese artists. He holds a Master's degree in East Asian art and an MBA and has an expertise in Buddhist iconography. With an in-depth understanding of China's 5,000 year history of artistic expression, Stephen has a unique perspective on how Shanghai is reinterpreting its traditions and how art and religion is expressing the dynamic changes taking place in China today.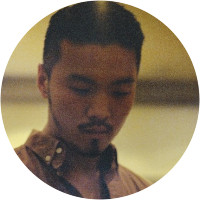 Growing up in a traditional family in Shanghai, Terry brings a wide range of deep insight in Shanghai's local culture, especially in art and history. With his passion for contemporary art, Terry has been managing various galleries M50 which helped him build exceptional expertise in the area's historical backgrounds. Besides art, Terry enjoys traveling around the world and discovering different types of art in multi-cultural environments as well as exploring world-wide cuisine.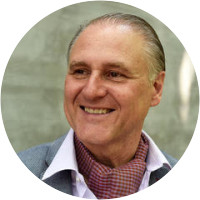 Nicolas is a French national that came to Shanghai in 2008 after spending 15 years as a journalist in Taiwan. He is now working part-time as a consultant and a facilitator. Also collecting Chinese antiques and contemporary art or old Shanghai maps and photos, Nicolas is passionate about China, Shanghai and its people. He is regularly leading cultural, historical and architectural walks around Shanghai as well as lecturing about the city, the Taiwanese aborigines or Chinese arts for the Royal Asiatic Society China, the Shanghai Expatriate Association, Shanghai Accueil - the French speaking club in Shanghai -, leaders and staff of international companies.
Reviews can only be left by Context customers after they have completed a tour. For more information about our reviews, please see our FAQ.
We really enjoyed our walk with Nicolas. He was very knowledgeable, easy to talk to, and had a good sense of humor. We visited several galleries and shops and learned about the history of M50, the current art market in China, trends in Chinese contemporary art, and how it all relates back to the greater culture and history of China. Would definitely recommend for anyone interested in contemporary art and Chinese culture.
Jan. 2, 2019
Shasha had tremendous knowledge of the art scene and her enthusiasm was contagious.
Jan. 20, 2015
walk rated 3/6, docent rated 6/6
Nov. 22, 2014