Tour Details
Tour Description
Our Shanghai Welcome To experience is designed to help you visit Shanghai like a local by pairing you with a local. We'll meet you at your hotel for a one-on-one chat over coffee or wine, and then we'll hit the streets for a 1-hour introductory tour of the area where you're staying. You'll emerge with a strong sense for the city, a couple of helpful phrases, and a plan of action for the next several days.
Welcome to Shanghai
We'll begin our experience in your hotel lobby or apartment where our docent will explain the layout of the city and the area where you are staying. We'll then offer tips on local customs, a basic language lesson, suggestions for dining (though we also offer a
Shanghai Restaurant Tour
), shopping, and insider events and concerts, and open the floor to any specific questions. If you have
additional walks
booked with us, we will examine your itinerary and go over any last minute questions.
We will then head outside for a tour in Shanghai, allowing for a discussion of the area's history (covered more in-depth on our overview
Shanghai Walking Tour
) and an opportunity to absorb the neighborhood ambiance under the guidance of a seasoned local, discussing nearby eateries, street food, and other shops in the area. Our docent will also provide valuable tips on how to navigate the city, when it's best to hail a cab (and how) versus taking the subway, which is quite efficient in this vast city.
Take Aways
We'll leave you with maps, a head full of knowledge, and a better sense of how best to navigate this charming city.


When booking your tour, please provide your hotel name or exact apartment address (any entrance codes, the floor, etc.) in the requests box during checkout. Your docent will meet you directly at your lodging. In order to help us prepare the experience, please also share your interests and any specific questions about Shanghai. This will enable us to fully personalize your tour in Shanghai.


This experience is part of our Welcome To series which aims to orient first-time visitors to Context cities.
FAQ
I would like the docent to answer some very specific questions I have about the city. Can I let you know in advance what those questions are?
Please do let us know in advance if you have specific questions so that your docent can come prepared with answers to your questions.
Where You'll Start
Tour Experts
Crystyl
Crystyl has been covering Shanghai's food scene for international and domestic publications and TV programs for almost a decade. She has contributed to several magazines, including Condé Nast Traveler, Food & Wine, Travel+Leisure, Departures, and AFAR, among others. She was the food editor of Time Out Shanghai for five years, covering the city's culinary scene from street food to Michelin-star restaurants. Crystyl also lectures at various universities and consults for multinational companies on China's food scene, and she is a restaurant critic on International Channel Shanghai's "Fine Dining" TV program. Originally from Boston, she moved to China seventeen years ago as a student and has previously worked as a correspondent for Time Warner's Asiaweek magazine.
Graham
Graham Earnshaw is a publisher and writer with several decades of experience in the China world. He is Publisher of Earnshaw Books and China Economic Review, and CEO of SinoMedia Ltd, which handles media business including book imports, publication design and printing. He has written a number of books himself, including On Your Own in China (1984), Tales of Old Shanghai (2008) and an account of his continuing walk across China, The Great Walk of China (2010). His translation of the Louis Cha kungfu novel The Book & the Sword was published by Oxford University Press. He studied law at the University of Sydney and has lived in the China world almost continuously since the mid-1970s and is a regular speaker at universities, schools, and to business groups. He speaks Mandarin and Cantonese fluently, and his English is said to be acceptable.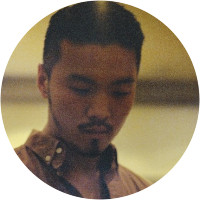 Terry
Growing up in a traditional family in Shanghai, Terry brings a wide range of deep insight in Shanghai's local culture, especially in art and history. With his passion for contemporary art, Terry has been managing various galleries M50 which helped him build exceptional expertise in the area's historical backgrounds. Besides art, Terry enjoys traveling around the world and discovering different types of art in multi-cultural environments as well as exploring world-wide cuisine.
Reviews can only be left by Context customers after they have completed a tour. For more information about our reviews, please see our FAQ.
Stacy Zhang is exceptionally knowledgeable about Chinese art, culture and religion, and has an extraordinary ability to communicate her knowledge in a consise and clear way that makes the subject matter accessible to people like us with vjirtually no background. As an extra plus, she is a very nice person.
Sep. 27, 2018