Tour Details
Tour Description
The former French Concession was once the stomping ground for the radicals, writers, prostitutes, and pimps in Shanghai. Although officially controlled by the French in the 1920s and 30s, renowned gangster and drug lord Du Yuesheng called the shots for a substantial period. During our 3-hour French Concession Tour with a local historian, we'll untangle the history of this green and leafy neighborhood, sometimes dubbed the 'Paris of the East'. We highly recommend this walk for those wanting to learn more about Shanghai's opulent era and key historic players in the mid 20th century, as well as discovering lesser-known streets in this insightful district.
French Concession Tour
We begin at the green expanse that is Fuxing Park. Once a private garden belonging to the Gu Family during the Ming Dynasty, it is now a European-style park and is a fitting place to introduce the area known as the Former French Concession. Ceded to the French in 1849, the area expanded to become home to Brits, Americans, Chinese, the French, and huge swathes of Russians escaping from Bolshevism after the revolution of 1917. We'll talk about the evolution of the park and it's various use from a zoo to a classroom for training the French military. We'll observe daily life in Shanghai as we watch an array of interesting sights around us: tai chi, ballroom dancing, mahjong, cards, and perhaps opera singing if we are lucky.
A Diverse History
Crossing through the park we will progress further into the neighborhood as we pass some key buildings that echo the area's diverse history. The roots of the area lie heavily entangled with Russian heritage, which a number of the sites we discuss will exemplify. For example, we may discuss the work of Alexander Yaron, a key architect in Shanghai from the 1920s and creator of the Russian Orthodox Church. We'll continue on the Russian theme as we wander down picturesque lanes and discuss the wellbeing of Russian women in 1930s Shanghai, who struggled to make a living in Shanghai outside of the louche employment they were known for. (For a look at further European influence, try our
Shanghai Walking Tour
, which explores the Bund).
Art Deco Shanghai
Our course will take us to further discuss accommodation in the opulent era as we contrast art deco and neoclassical buildings. The Astrid Apartments and Linda Terrace offer a chance to share stories of past (and present) inhabitants of these buildings: anything from home-run Russian dentistries to fortune tellers to wealthy Chinese families. At this point, we'll dive off down Avenue Joffre to see what was previously referred to as 'Little Moscow'. Once was the primary location for commercial sales during the roaring 1920s, the area witnessed a melange of Russian bakeries, pharmacies, barbers, and fashion stores popping up. It's now celebrated for the Cathay Cinema which offers a fitting spot for us to dive into a discussion on the entertainment scene in Shanghai during the height of the Golden Era.


In the final stages of our walk, we may well take a peek into the Former French Club. Once the largest clubhouse in the Far East, much of its decadent style remains from its art deco birth in 1926. From the sprung dance floor of the French Club we'll venture out to further discuss the entertainment scene as we pass the Lyceum Theater and Arcadia Cabaret. Both venues were crucial for Russian emigrants during the 1930s, who flocked to these sites to perform, sing and dance after the Bolshevik Revolution.
Take Aways
As we wrap up our walk on Huaihai Road, we'll leave with an adorned knowledge not only of this charming area, but the rich history behind its turbulent past. We will have visited and discussed a number of important sites, from Russian churches, to elegant villas, to entertainment hubs and delved into the intriguing stories behind each and every one of them.
Where You'll Start
Tour Experts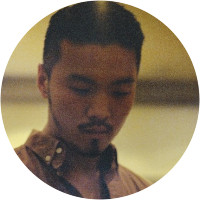 Growing up in a traditional family in Shanghai, Terry brings a wide range of deep insight in Shanghai's local culture, especially in art and history. With his passion for contemporary art, Terry has been managing various galleries M50 which helped him build exceptional expertise in the area's historical backgrounds. Besides art, Terry enjoys traveling around the world and discovering different types of art in multi-cultural environments as well as exploring world-wide cuisine.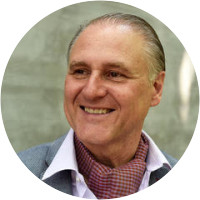 Nicolas is a French national that came to Shanghai in 2008 after spending 15 years as a journalist in Taiwan. He is now working part-time as a consultant and a facilitator. Also collecting Chinese antiques and contemporary art or old Shanghai maps and photos, Nicolas is passionate about China, Shanghai and its people. He is regularly leading cultural, historical and architectural walks around Shanghai as well as lecturing about the city, the Taiwanese aborigines or Chinese arts for the Royal Asiatic Society China, the Shanghai Expatriate Association, Shanghai Accueil - the French speaking club in Shanghai -, leaders and staff of international companies.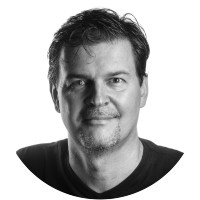 Mathias is a French photographer living in Shanghai for 13 years. His photography works focus on shapes, let them be human, architectural, or landscapes. His passion for architecture was the trigger for his interest in Shanghai, starting with the obvious, the modern city that we all come to hear about from outside of China then delving deeper into the local streets. Discovering the Shanghai created a hundred years ago might be uninspiring from the outside but reveals treasures once you get to pass the front gate. That's what he loves to show to visitors, his biggest pleasure being their surprised looks.
Reviews can only be left by Context customers after they have completed a tour. For more information about our reviews, please see our FAQ.
Very interesting insight into French concession area of Shanghai. Really enjoyed it!
Sep. 28, 2019
Nicolas Grevot did a wonderful job. He has many good stories about Shanghai and I felt we learned a lot about the history of Shanghai. He went beyond what a tour guide normally does and helped me find information about my Grandfather who lived in Shanghai in the 1920's. It made my entire trip to Shanghai very special.
Nov. 20, 2018
Thoroughly enjoyable. Nicolas' love of China and interest in his topic was evident. He was a most knowledgeable and interesting guide.
Oct. 14, 2018