Tour Details
Tour Description
Stockholm is beckoning: vast natural landscapes, understated Scandinavian architecture, design that's sharper than ever, and some of the most contented citizens on earth. Join us for your own Stockholm private tour, tailored to the topics and sites of your choice and led by an expert Stockholm tour guide.
Stockholm Custom Tours
How to Book your Stockholm Private Tour
When requesting a custom walk, please provide the following details in the Notes section when adding the walk to your shopping cart:
How many hours would you like the walk to be?
What are your main goals for the walk?
Which sites and museums would you like to prioritize? Do you want to just pass by or explore inside as well?
Give us one or two words to describe your group.
Once we receive your custom walk request, we'll review these details and follow up with you by email to refine your itinerary and give you final pricing.


Don't worry, we won't be charging your card at this point. Your order will go into our system as "pending."
Stockholm Tour Guides
Our experts can prepare custom walks on wide-ranging topics or to nearby islands, including a half-day boat excursion to Drottningholms Palace, to family-friendly Djurgården to see the Skansen outdoor museum and Astrid Lindgren exhbition or to nearby Uppsala, home of the famous university. Here are a few examples of itineraries we have previously put together:
A half- or full-day excursion by boat through the archipelago to Drottningholmen Palace (summer only)
A walk focusing on the dynastic Vasa family, including a visit to the Vasa Museum
A family walk on Swedish culture, literature, and history, including visit to Junibacken
Please book using the above form and we'll contact you to confirm the details.
Where You'll Start
Tour Experts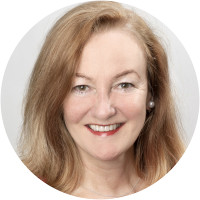 Elisabeth is a sixth-generation Stockholmer with great appreciation and in-depth knowledge of the city. She holds a Bachelor of Arts and a Masters of Interpreting from Stockholm University and enjoyed a one-year study-abroad program at the University of Minnesota. Her fields of interest comprise history, architecture, art, literature, film, and politics.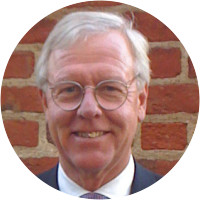 After school and military service, Björn took up languages at Gothenburg University before beginning a long and fruitful professional collaboration with one of Sweden's esteemed charter tour operators as a travel host. He worked in Spain, Italy, Austria, Switzerland and Malta and held different positions at the head office in Stockholm, including several years as CEO. For the past 30 years, Björn has been occupied as an entrepreneur in his own limited company, working in company boards and as a consultant, mainly in tourism and media. He is also an authorized Stockholm Guide with a passion for learning and for sharing his knowledge with visitors to Sweden.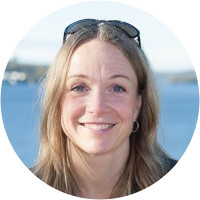 Anna Håkansson is a former teacher in history and languages, with an additional special interest in art. Although she started her career in tourism by working at the Tourist Office in Stockholm back in the early '90s, today she works as a qualified tourist guide in her beautiful hometown of Stockholm. She also does tours in the Swedish parliament, where she interacts with a mixed bundle of international/national state officials and pupils from Sweden. In her spare time, Anna works with a Swedish public authority, The Living History Forum, which is commissioned to work with issues related to tolerance, democracy and human rights. She has also studied abroad and is fluent in English and Spanish. Anna lives with her partner, a musican, and their two sons on one of the 14 islands that the inner circle of Stockholm is built on.
Reviews can only be left by Context customers after they have completed a tour. For more information about our reviews, please see our FAQ.
I won't use your service again. I paid over $1000 dollars for a custom 8 hour tour, only to find that the final 3 hours of the tour were useless because all of the museums - which are what I'd specifically stated I wanted to see - close at 5. Rookie mistake which seeks unacceptable given (1) the cost of the tour and (2) that this is an easy thing to notice. I appreciate the partial refund, but still, in a busy market, with lots of companies to choose from, this isn't a wise mistake to make.
Feb. 24, 2020
He was nice, but very automated!
Aug. 28, 2019
Jesper was very personable, patient with our questions and knowledgable of Stockholm and it's history, culture etc.
Aug. 26, 2019