Tour Details
Tour Description
With over 20 local experts including historians, architects, and chefs, we have the ability to design pretty much any kind of tour that interests you. Customized to your interests and drawing on our local expertise, a bespoke Sydney Private Tour may be the right option for your visit.
Sydney Custom Tour - How It Works
We start with a conversation. Is there something specific that you want to see? Is there a topic related to Sydney's history or culture that intrigues you? Are you the ultimate foodie? Or, are there 2 or 3 tours that we offer that you'd like to combine? We'll take your thoughts and provide some structure.


This generic reservation form is primarily intended for use by people with whom we've been in communication previously and for whom we are designing a custom itinerary; and for you, this form is a tool for using our secure server to input your payment and travel details into our system. For clients with whom we have not corresponded previously, we ask that you spend some time perusing our lists of private and small-group tours. If you are looking for something outside of our offering, have a specialized request, or would like to enlist the services of a specific guide in our network, then we invite you to use this form to begin your reservation request.


Before you book a custom tour, though, do take a look at our Sydney tours, which include:
Since this is a customized tour, please provide us with as much information as possible about what you're looking for. Once your order is in our system, we will work with you to put the walk together. If we are designing something very special or complicated, or something lasting several days, we will keep you updated on the costs and get your approval before charging anything to your card.
FAQ
Can you design a walk for clients with reduced mobility or in a wheelchair?
Yes! We have a firm belief in making our tours accessible to all visitors. Private experiences are usually more adaptable so the guide can be 100% dedicated to mobility concerns throughout the walk and can custom design the best route for your needs.
Where You'll Start
Tour Experts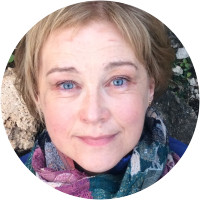 Patricia is a member of the Professional Historians Association (NSW) with an MA in Public History. Her particular expertise is the early colonial and convict history of Australia, especially that of New South Wales and the Sydney region. She has worked on the assessment of heritage sites for listing on the State Heritage Register—the highest level of heritage recognition and protection in NSW and now works as a professional historian, heritage consultant and guide. Through her work in public history (the production of history for broader audiences), and as a keen traveller herself, she's excited about telling to other travellers the stories of the settlement of NSW and life in the colony.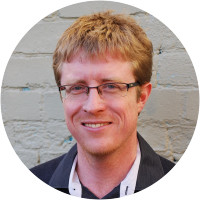 Mark is a historian with 20 years work experience in Sydney's history, heritage and archaeology. He has completed a Master's in Applied History and a Ph.D. in the history of colonial race and class relations in the NSW convict colony. He is the Chair of the Professional Historians Association, a member of the NSW Heritage Council and previous President of the History Council of NSW. Until recently he hosted a regular history segment on radio Fbi 94.5 in Sydney (https://scratchingsydneyssurface.wordpress.com/) and has acted as a consultant for the family history television program 'Who Do you Think You Are? Australia'.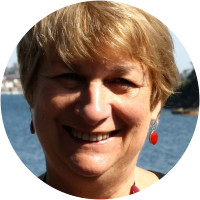 Suzanne has lived in the Blue Mountains for 35 years and has extensively researched the area for over 30 years. This research has covered the development of tourism and individual towns across the mountains as well as Aboriginal history in the mountains. Suzanne has a Master's in Public History and is an active member of the Professional Historians Association and the Blue Mountains Heritage Advisory Committee. She has a BA majoring in History and English, has worked as a secondary teacher and as a publications manager for educational publications.
Reviews can only be left by Context customers after they have completed a tour. For more information about our reviews, please see our FAQ.
Great tour and great tour guide. Mark is incredibly knowledgeable and provided a great deal of history and insight, which is what we enjoy. A wonderful day!
Feb. 28, 2020
Matthew was a wonderful guide - smart, intuitive, funny. Confirmation was a challenge but I think that had to do w/ the holidays.
Jan. 2, 2019
I sent an email yesterday to let our contact in Sydney know that Mark was excellent. We were impressed with his range and depth of his knowledge. He couldn't have been nicer and we had a wonderful day with him. Excellent!
Feb. 7, 2017