Tour Details
Tour Description
With over 20 local experts including historians, architects, and chefs, we have the ability to design pretty much any kind of tour that interests you. Customized to your interests and drawing on our local expertise, a bespoke Sydney Private Tour may be the right option for your visit.
Sydney Custom Tour - How It Works
We start with a conversation. In the Notes section of this tour write up a description of what you're looking for. Is there something specific that you want to see? Is there a topic related to Sydney's history or culture that intrigues you? Are you the ultimate foodie? Or, are there 2 or 3 tours that we offer that you'd like to combine? We'll take your thoughts and provide some structure, sending you a proposal via email. Once we have a plan, we'll get it scheduled.


This generic reservation form is primarily intended for use by people with whom we've been in communication previously and for whom we are designing a custom itinerary; and for you, this form is a tool for using our secure server to input your payment and travel details into our system. For clients with whom we have not corresponded previously, we ask that you spend some time perusing our lists of private and small-group tours. If you find nothing there to suit your needs, if you have a specialized request for visiting sites that lie outside the touristic norm, or if you would like to enlist the services of a specific docent in our network, then we invite you to use this form to begin your reservation request. Please keep in mind that our private itineraries start at AUD$315 for two hours.


Before you book a custom tour, though, please take a look at our set tours, which include:
Since this is a customized walk, please provide us with as much information as possible about what you're looking for. Once your order is in our system, we will work with you to put the walk together. If we are designing something very special or complicated, or something lasting several days, we will keep you updated on the costs and get your approval before charging anything to your card.
FAQ
Can you design a walk for clients with reduced mobility or in a wheelchair?
Yes, while we do "walking tours" we specialize in cultural seminars and have a firm belief in making our tours accessible to all visitors. Private experiences are usually more adaptable so the docent can be 100% dedicated to mobility concerns throughout the walk and can custom design the best route for your mobility needs.
Where You'll Start
Tour Experts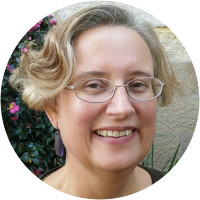 Bronwyn
Dr Bronwyn (Bron) Hanna is an architectural historian who has worked for both government and industry helping develop heritage assessments for places such as the Hyde Park Barracks, the ANZAC Memorial in Hyde Park and the Aboriginal Fish Traps in Brewarrina. She was project manager for the successful World Heritage Nomination for the Sydney Opera House in 2005. She published widely while writing three research theses on the Australian built environment for her PhD, Master's and Bachelor's Honours degrees and is the co-author of two award-winning books about women architects in Australia. She taught art history at the University of Sydney for four years, specialising in Australian art and international modernism. Bron is interested in the politics and practice of heritage (or "preservation" as it is known in the USA) and she recently undertook an oral history project interviewing 23 pioneering heritage practitioners for the Australian National Library. In researching her own family history she was surprised to discover that she is sixth and seventh generation Australian on every front, and has five convict ancestors. She has lived most of her life in Sydney except for 12 months spent as a high school exchange student in California.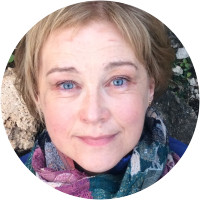 Patricia
Patricia is a member of the Professional Historians Association (NSW) with an MA in Public History. Her particular expertise is the early colonial and convict history of Australia, especially that of New South Wales and the Sydney region. She has worked on the assessment of heritage sites for listing on the State Heritage Register—the highest level of heritage recognition and protection in NSW and now works as a professional historian, heritage consultant and guide. Through her work in public history (the production of history for broader audiences), and as a keen traveller herself, she's excited about telling to other travellers the stories of the settlement of NSW and life in the colony.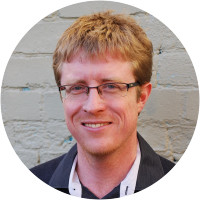 Mark
Mark is a historian with 20 years work experience in Sydney's history, heritage and archaeology. He has completed a Masters in Applied History and a PhD in the history of colonial race and class relations in the NSW convict colony. He is the Chair of the Professional Historians Association, a member of the NSW Heritage Council and previous President of the History Council of NSW. Until recently he hosted a regular history segment on radio Fbi 94.5 in Sydney (https://scratchingsydneyssurface.wordpress.com/) and has acted as a consultant for the family history television program Who Do you Think You Are? Australia.
Reviews can only be left by Context customers after they have completed a tour. For more information about our reviews, please see our FAQ.
Matthew was a wonderful guide - smart, intuitive, funny. Confirmation was a challenge but I think that had to do w/ the holidays.
Jan. 2, 2019
I sent an email yesterday to let our contact in Sydney know that Mark was excellent. We were impressed with his range and depth of his knowledge. He couldn't have been nicer and we had a wonderful day with him. Excellent!
Feb. 7, 2017
We loved the fact that Mark is a historian and archeologist with many years experience working on the Big Dig. His knowledge was amazing. He connected well with our 11 year old twins. We toured for around 2.5 hours and ended up at our Restaurant for lunch - Bar at End of The Wharf. It was very hot but otherwise thoroughly enjoyable.
Dec. 20, 2016