Tour Details
Tour Description
The aim of this walk is to show what life is like for many in Beijing and to consider external factors influencing everyday existence. In the company of a docent who has lived in Beijing for a number of years, you'll engage in a stimulating conversation as you address the various components you will see on this walk through a vibrant
neighborhood
in Beijing.
We will spend our time in three different zones of Tuanjiehu neighborhood. From the subway station, we will walk through a residential housing district as we discuss everyday issues facing Beijingers ranging from the cost of parking to choices between going to the neighborhood clinic or a renowned hospital. We'll then enter the local supermarket to see the hustle and bustle of the district as we watch Beijingers carrying out their daily shopping activities. We'll sample some local (and particularly tasty) food before we explore the vast green expanse of Tuanjiehu Park, diving into discussions on array of things affecting people in Beijing, from pensions to schooling to the latest gossip seeping from
government offices.
From Housing to Markets to Noodles
As we leave the meeting point, we will weave our way through a residential area where we can begin to discuss the issues that Beijingers face regarding housing. With more than half of China's population living in cities, the country is in the midst of an urban revolution and therefore must address a number of problems that come hand-in-hand with this metropolitan migration. We might discuss the property market, affordable housing and the percentage of Beijingers living below the poverty line, or, quite literally, living below the earth's surface, in cheaper underground housing.


Each district or neighborhood in China is never too far from a
market
, as we will soon discover when the residential portion of our walk comes to a close. Markets still play a central role in the fabric of the commercial world in Beijing, with many residents still shopping in their local neighborhood markets. We'll walk through Tuanjiehu supermarket and soak up its scents, sights and surroundings as we place ourselves in the shoes of the Beijing shopper. We may begin in the clothing and household market, where we will be able to find everyday classics. From here, we might move to the wet market where we'll see a plethora of
fresh fruit, seasonal vegetables
along with anything from handmade noodles (made on-site) to large slabs of tofu. The meat and seafood section could be our last stop, as we discuss issues such as hygiene and food safety, independent farming and China's food trade and production.
There's no better way to test out some of this local produce than in the market itself: we'll take a perch at a local vendor as we pick a few local favorites. Whether this is a bowl of "liangpi" (cold skin noodles) from Xi'an province or "chaobing" (fried bread noodles), another Peking classic, there will be something tasty to try. As we sit down on a plastic stool and muscle in with the locals, we'll smell newly baked "shaobing", a type of Chinese bread that can be either stuffed or plain, sprinkled with sesame seeds. Our docent will pick an array of things to try according to the interests of the group and local recommendations from the friendly vendors.
Pottering in the Park
After some food, we'll tear ourselves away from the captivating market scenes as we venture off to explore another area of this neighborhood: Tuanjiehu Park (approximately 14 football fields of it). Built in 1958 by a medley of folk, from soldiers to businessmen to students, it initially named 'Tuanjie', meaning 'solidarity' as an acknowledgment to the community's collaborative effort. As we wander through the
park
, we will see a hive of activity and a prime space for people watching.
We might see dancers, tai chi aficionados, cello players, and seniors singing "red songs" or even gambling. If we're lucky we may catch a revered game being played which involves noisily twirling a top with a large stick. The local expression is written as '吹老牛' (chui lao niu), which roughly translates rather amusingly to 'urging along an old cow'. As we enter into a discussion on the anthropological magnificence around us, we'll notice how this park can be anything for any man, woman or child. Much of the park demographic is made up of the elderly, which is an opportune moment to discuss life in the city for senior citizens. We'll talk about pensions, assets and familial expectations in relation to the retired and elderly in Beijing, and China more broadly. The elderly make up a large, yet highly important, section of the population of Beijing and can provoke an intriguing debate.
Takeways
In covering these areas of Tuanjiehu, the walk will touch upon wider issues in Beijing such as housing, demographics, market life, pensions and everyday activity in the city, and by extension China. It will also allow us to have a better understanding of how the city itself has, and is still, developing in various spheres.
FAQ
Why does this walk start so early?
We've designed one early option for those who are particularly interested in seeing the markets in full buzz and to catch the end of morning exercises in the park.


I'm vegetarian, can I still eat the tastings?
If you let us know in advance, we can make sure to alert your docent so they are aware of your dietary requirements.
Where You'll Start
Tour Experts
Jeremiah is a writer and historian based in Beijing since 2002. He earned his Ph.D. from the University of California, Davis, and taught Late Imperial and Modern Chinese History for over 15 years. His essays and articles on China have appeared in The Economist, South China Morning Post, The Journal of Asian Studies, Los Angeles Review of Books, and The World of Chinese. His writings can also be found in China in 2008: A Year of Great Significance, The Insider's Guide to Beijing, and the 2015 collection While We're Here: China Stories from a Writer's Colony. Jeremiah is frequently asked to speak and lead workshops on history, culture, and cultural adaptation for students, embassies, companies, and community groups. Along with David Moser, Jeremiah hosts the podcast Barbarians at the Gate.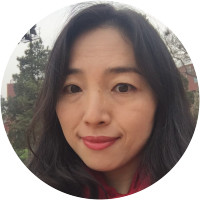 Irene Lu is a manager of foreign teachers at an International School in Beijing. She is originally from Suzhou, a Chinese city nicknamed 'the Venice of the East', known for its traditional Chinese garden architecture, silk and Kunqu opera. Irene lived in Chongqing, Tibet, Shenzhen and Hong Kong before spending ten years overseas in Singapore, Malaysia, Denmark, India and the US while working for a global shipping company. Irene enjoys the charms of traveling- widening horizons, experiencing local food and culture, relaxing, and becoming more tolerant of different ideas and cultures. Her experiences abroad motivated her to become a docent. During her tours, which include Forbidden City, Summer Palace, Hutong and Daily Life in Beijing, she not only introduces the scene or architecture, but also shares stories and explains traditional cultural elements and concepts. She is a great photographer and is currently working on a book about her experience as a docent in Beijing, inspired by her clients from around the world.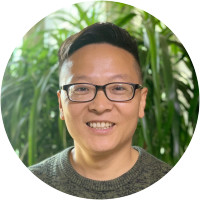 Jason graduated from Xi'an Fanyi University in China with a degree in international tourism. While living in various parts of China, Jason developed a passion for sharing the local culture and heritage with visitors from all around the world. As a licensed English guide in Beijing, his main goal is to create a cross-cultural bridge between China and other countries. Jason's expertise is taking research trips to the Great Wall and Forbidden City which are very significant parts of the Chinese history. He enjoys introducing the visitors to the unique parts of Chinese culture and society.
Reviews can only be left by Context customers after they have completed a tour. For more information about our reviews, please see our FAQ.
I saw "backstage" Beijing on this tour. We walked through a park that was in the middle of skyscrapers and traffic. With a small entrance I would never have realized it was there. The noise of the city fell away and we walked on a lakeside path as we watched Beijingers exercise, sing, play music, engage in a heated Chinese chess game, and playing a friendly game of cards. We also stepped into the hidden neighborhood behind the monoliths of the apartment buildings that face the street. We saw the neighborhood senior center, health center, building where they park their bicycles and scooters, and the spot where they accept all the deliveries when people are away at work. I loved seeing a bit of real life in Beijing and would never have done it without this tour.
Apr. 27, 2018
Very personable and knowledgeable guide. We enjoyed everything we did. Wish it were not so hot-or we would have enjoyed it even more.! Thank you for providing such great experiences. We have recommended Context to many people we know because of our experience.
Sep. 5, 2017
Walk - 5/6, Docent - 5/6
Jul. 5, 2017