Tour Details
Tour Description
The Forbidden City is vast. According to tradition there are 9,999½ rooms in the complex. On this 3-hour Forbidden City Tour we won't visit them all; however, with a trained sinologist (historian of China) at our side, we'll smartly tackle the most important parts and emerge with a comprehensive understanding of this central monument in Beijing, from its architectural importance to the imperial legacies it represents.
Forbidden City Tour
Home to 24 emperors between 1420 and 1924, the Forbidden City offers an opportunity to plunge into China's imperial power. We'll begin by discussing the symbolism of architecture and orientation, paying particular attention to how the courtyards are arranged around the North-South Axis. This line ran from the imperial throne through the succession of gates and yards, out through the southernmost gate of the city, and into the emperor's realm. Interestingly, it is the same axis that runs through the middle of the Olympic Green, site of the 2008 Summer Olympics.


We'll enter the Gate of Supreme Harmony and into the vast courtyard where the emperor's civilian and military officials would line up according to rank and position. The largest structure in the Forbidden City, it was remodeled in 2008 using plans drawn in the 17th century; this is the centerpiece of the Palace complex and provides a sounding board for discussing the role of the emperor through successive dynasties.
The Inner Palaces
Finally, we'll visit the Inner Palaces, where the Ming Emperors resided, and Hall of Mental Cultivation, where the last several generations of Manchu rulers lived, worked, and held court. These chambers still house the ancient furnishings and day-to-day household objects of the last emperor and empresses. While the style could be described as "Manchu Frumpy," given the dearth of other authentic recreations of palace material culture, this glimpse into the past is not to be missed.
Take Aways
Wrapping up our scholar-led Forbidden City Tour, we'll emerge with a strong understanding of how imperial rule worked historically in China and the role of the Forbidden City in solidifying that rule. Note, this is a good tour to pair with our
Beijing Hutong Tour
.
FAQ
Where do we meet? Where does it end? The tour begins and ends near the Forbidden City. Your confirmation email will have the exact meeting point (in English and Chinese) and our 24 hour phone number.


Are there tickets? We include the ticket price in the cost, and guides buy them ahead of time.
Where You'll Start
Tour Experts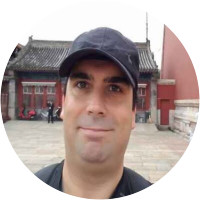 Jeremiah
Jeremiah Jenne is an American writer and historian based in Beijing since 2002. He has taught Chinese history and philosophy for nearly 10 years and has written extensively on China for a number of publications including The Economist, The Atlantic Monthly, Journal of Asian Studies, Asia Society, Los Angeles Review of Books, and The World of Chinese. His work can be found in the anthologies China in 2008: A Year of Great Significance, The Insider's Guide to Beijing, and the 2015 collection While We're Here: China Stories from a Writer's Colony. He has appeared on Al Jazeera English, NPR, APM Marketplace, Beijing Radio, and the Sinica Podcast. Jeremiah produces and co-hosts the podcast Barbarians at the Gate and is frequently asked to speak on Chinese culture and history to company and school groups. Jeremiah also maintains the popular Chinese history website granitestudio.org.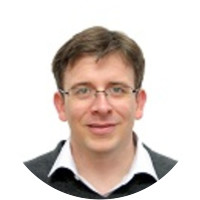 W. Chad
W. Chad Futrell has spent almost twenty years studying, conducting research, and working in China and South Korea, including consulting for numerous NGOs. Chad is currently the Executive Director of Student Life at Schwarzman College, Tsinghua University, where he oversees the Deep Dive mobile learning course, Practical Training Project internship program, and Chinese and English language programs. He was previously the Center Director of the CIEE Study Center at Peking University and Minzu University of China. Before shifting into higher education administration, Chad won several teaching awards for his courses on China's development and environmental challenges, international relations, government, and business culture. An avid hiker, Chad has led groups to many sections of the "wild" Great Wall, and has designed and led study abroad programs in various places in China including Tibet, the grasslands of Inner Mongolia, rural Guizhou Province, and the border regions of North Korea and Russia. Chad spent his undergraduate years studying Chinese religion and philosophy at UNC-Chapel Hill and University of Sussex before spending several months studying Zen Buddhism at South Korea's Songgwangsa Temple. He later completed graduate work in Environmental Management, Asian Studies, and Development Sociology at Cornell University, and earned certificates of Advanced Chinese and Korean from Tsinghua and Sogang universities, respectively. His research and language studies were generously supported by Fulbright-Hays, Korea Foundation, and FLAS fellowships, among others.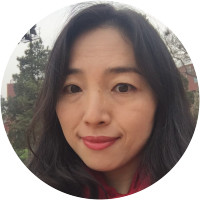 Irene
Irene Lu is a manager of foreign teachers at an International School in Beijing. She is originally from Suzhou, a Chinese city nicknamed 'the Venice of the East', known for its traditional Chinese garden architecture, silk and Kunqu opera. Irene lived in Chongqing, Tibet, Shenzhen and Hong Kong before spending ten years overseas in Singapore, Malaysia, Denmark, India and the US while working for a global shipping company. Irene enjoys the charms of traveling- widening horizons, experiencing local food and culture, relaxing, and becoming more tolerant of different ideas and cultures. Her experiences abroad motivated her to become a docent. During her tours, which include Forbidden City, Summer Palace, Hutong and Daily Life in Beijing, she not only introduces the scene or architecture, but also shares stories and explains traditional cultural elements and concepts. She is a great photographer and is currently working on a book about her experience as a docent in Beijing, inspired by her clients from around the world.
Reviews can only be left by Context customers after they have completed a tour. For more information about our reviews, please see our FAQ.
We were very pleased with the phone service we received from Joey at Context Tours when we were delayed finding a cab and also added a tour member at the last minute. We were also so pleased with Irene, who waited patiently for us and gave us a tour filled with historic AND current information about Beijing and The Forbidden City. She was very informative, her English was great, and she had a wonderful sense of humor. We highly recommend Irene and Context Tours
Apr. 28, 2019
We were absolutely thrilled with our tour guide Jason .. He was the just the most wonderful guide ever ..Every thing we did was made so easy for us by his amazing knowledge of the area and his kindness and concern for everyone in our party ..I cannot express in words our thanks to him for the most wonderful experiance we had .. he went above and beyond to accomodate us and was truly the highlight of our time in the city ..Thank you so much Jason .. we are all in awe of how much you did for us and cannot thank you enough for taking such good care of us . Caroline Azouz ,Los Angeles California USA
Mar. 27, 2019
Everything was perfect!!
Sep. 30, 2018