Tour Details
Tour Description
Beijing's hutongs—the narrow alleyways that crisscross the city—are rapidly vanishing under the pressures of development and gentrification. Yet, in some cases the past and present are colliding in interesting ways as architects, designers, entrepreneurs and other creative classes are re-imagining and revitalizing the hutongs. In this 2-hour Beijing Hutong Tour we'll join a local city expert for an exploration of this phenomenon. As we weave through several hutongs, many of which date to the 16th century or earlier, we'll look at how these atmospheric spaces serve as the architectural backbone and centers of community for the city.
Hutongs of Beijing
We will begin in Wudaoying Hutong, a narrow alleyway lined with boutiques and cafés that makes for a fascinating strolling spot. Nearby is home to a Confucian temple on Guozijian Street, a place always associated with learning and intrinsic to the history of Chinese thought. From here, we will dive off to explore Fangjia Hutong 46, an example of a government-supported creative zone. By juxtaposing more commercialized hutongs with more traditional spaces in which people continue to live, we will have no shortage of material for understanding the impact that both the destruction and revitalization of the hutongs have had on Beijingers.


Hutong Immersion
This behind-the-scenes walk of Beijing allows us the opportunity to enter several hutong courtyards and discover how Beijingers inhabit these spaces. We'll learn about life in the hutongs yesterday, today, and tomorrow. Throughout the walk we will touch on a variety of themes including recreation and creation, "Made in China," and the presence of the government in commerce, industry, and housing. We'll experience a wide variety of Chinese architectural spaces, from the newly constructed to the historic.
Take Aways
After looking at the role the West plays in terms of aesthetic influence and education as well as that of tradition and the Communist period, we'll leave this walking tour of the hutongs in Beijing with a clear understanding of China's rapid development and how the creative industries are reacting and interacting with this process.
Where You'll Start
Tour Experts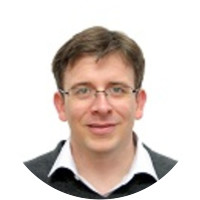 W. Chad Futrell has spent almost twenty years studying, conducting research, and working in China and South Korea, including consulting for numerous NGOs. Chad is currently the Executive Director of Student Life at Schwarzman College, Tsinghua University, where he oversees the Deep Dive mobile learning course, Practical Training Project internship program, and Chinese and English language programs. He was previously the Center Director of the CIEE Study Center at Peking University and Minzu University of China. Before shifting into higher education administration, Chad won several teaching awards for his courses on China's development and environmental challenges, international relations, government, and business culture. An avid hiker, Chad has led groups to many sections of the "wild" Great Wall, and has designed and led study abroad programs in various places in China including Tibet, the grasslands of Inner Mongolia, rural Guizhou Province, and the border regions of North Korea and Russia. Chad spent his undergraduate years studying Chinese religion and philosophy at UNC-Chapel Hill and University of Sussex before spending several months studying Zen Buddhism at South Korea's Songgwangsa Temple. He later completed graduate work in Environmental Management, Asian Studies, and Development Sociology at Cornell University, and earned certificates of Advanced Chinese and Korean from Tsinghua and Sogang universities, respectively. His research and language studies were generously supported by Fulbright-Hays, Korea Foundation, and FLAS fellowships, among others.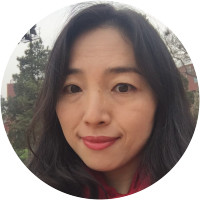 Irene Lu is a manager of foreign teachers at an International School in Beijing. She is originally from Suzhou, a Chinese city nicknamed 'the Venice of the East', known for its traditional Chinese garden architecture, silk and Kunqu opera. Irene lived in Chongqing, Tibet, Shenzhen and Hong Kong before spending ten years overseas in Singapore, Malaysia, Denmark, India and the US while working for a global shipping company. Irene enjoys the charms of traveling- widening horizons, experiencing local food and culture, relaxing, and becoming more tolerant of different ideas and cultures. Her experiences abroad motivated her to become a docent. During her tours, which include Forbidden City, Summer Palace, Hutong and Daily Life in Beijing, she not only introduces the scene or architecture, but also shares stories and explains traditional cultural elements and concepts. She is a great photographer and is currently working on a book about her experience as a docent in Beijing, inspired by her clients from around the world.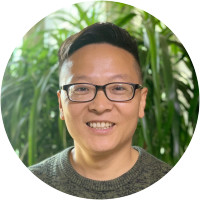 Jason graduated from Xi'an Fanyi University in China with a degree in international tourism. While living in various parts of China, Jason developed a passion for sharing the local culture and heritage with visitors from all around the world. As a licensed English guide in Beijing, his main goal is to create a cross-cultural bridge between China and other countries. Jason's expertise is taking research trips to the Great Wall and Forbidden City which are very significant parts of the Chinese history. He enjoys introducing the visitors to the unique parts of Chinese culture and society.
Reviews can only be left by Context customers after they have completed a tour. For more information about our reviews, please see our FAQ.
Irene was perfect
Oct. 7, 2019
Excellent - as always. Jason very knowledgeable & a lovely person.
Oct. 6, 2019
The tour was very interesting and enjoyable. Jason was a great guide - he was very knowledgeable and answered all our questions. However, I would have expected some local food or cuisine to be included in the tour price as it was very expensive. Additionally, it would be helpful if the tour guide could arrange a pick up from the hotel as getting around Beijing as a tourist is not easy.
Sep. 7, 2019