Tour Details
Tour Description
At the dawn of the 19th century, descendants of the original Puritan settlers of Boston began to adopt a more enlightened, progressive attitude. Taking their name from the elite upper caste of India, the "brahmins" of Boston presided over several decades of economic and social upheaval, which led, eventually, to the Civil War. In this three-hour Beacon Hill tour we'll explore the neighborhood along with Boston Common and look at how this group of Bostonians redefined their city and set the tone for rest of America.
Beacon Hill Tour
In the course of this tour we'll step back nearly 150 years to a key moment in American history. Although the focus of our walk will be Beacon Hill and the Boston Common, we begin just down slope at the Old South Meeting House, one of the oldest churches in Boston and the place where the Boston Tea Party was planned. Here we'll get our bearings with a brief overview of some of the social and political developments in Boston at the turn of the 19th century.
Boston Brahmins
During our walk, we'll talk about how the brahmin class began to look outward, to the world at large. Whether through immigration, trade, or intellectual curiosity, Boston under the brahmins became much more situated in an international context. We'll begin looking at this with the Irish Famine memorial in front of the Old South Meeting House and continue with a visit to the Boston Athenaeum, the city's most prestigious membership library that is infused with Italian sculpture, French maps, and testimonials of the brahmins' great love affair with the Grand European tour.
Abolitionists and War
Heading into the heart of Beacon Hill, we'll discuss the architectural and urban planning context of this beguiling neighborhood, visit key landmarks in the Abolitionist movement, and unearth the effect of the Civil War on the city. Towards the end of the walk, we'll arrive at Boston Common, the central landscape of Boston and a perfect denouement to our discussion of this city, its inhabitants, and their crucial role in American history.


Where You'll Start
Tour Experts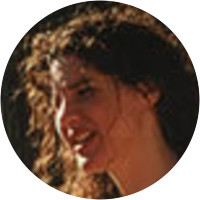 Jessica
Jessica is an archaeologist and historian who has also worked as a docent for Context in Rome. Born and raised in the historic North End of Boston, she followed the Bostonian cursus honorem of studies at Boston Latin School and Harvard before becoming a certified teacher and guide. She has collaborated with several local cultural institutions on tours of historic sites, including Historic Neighborhoods and the Boston Center for Jewish Heritage. Deeply knowledgeable about the history of Boston, she possesses a teacher's gift for framing and contextualizing information. She loves exploring her native city in the company of her son.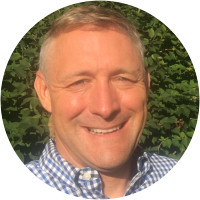 Christian
Christian has been a tour guide in Boston for more then twenty years. Specializing in the early years of the American Revolution, he builds his tour around the words of William Faulkner, "The past is never dead. It's not even past." That is an easy thing to do in a city like Boston, where history comes alive on every corner. He was educated as Boston College where he studied History and Secondary Education. His work as a high school history teacher has honed his skills at making the stories he tells engaging to even the most distracted listener. Recently he has developed an adult education class that uses a multi sensory technique to connect the Boston we know today with the historic stories she holds. An avid sailor and runner, Christian lives in Braintree, MA with his wife and 13 year old daughter.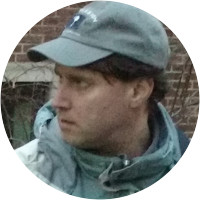 Marc
Trained as a historian and archaeologist, Marc has worked at history museums and community colleges all over the US. His historical interests, which have led him to author numerous historical articles, academic and popular, for publications in the US and Europe, range from architectural history, to the Spanish Empire, to Mesoamerica and the pre-Hispanic North American Southwest. His current historical project is a book about the Presidio (i.e., old Spanish fort) San Agustin del Tucson in Tucson, Arizona. Additionally, Marc likes to shoot photographs, paint, build models, and write cosmicist fantasy in the tradition of HP Lovecraft. In 2017 he published his first collection of stories and novellas entitled "The Esoteric Order of Dagon."
Reviews can only be left by Context customers after they have completed a tour. For more information about our reviews, please see our FAQ.
Ellen was excellent. Great job!
Jun. 28, 2019
Jessica is extremely knowledgeable and nice. She knows her stuff and shares it well.
Jun. 14, 2018
Of the 5 people on the tour, 4 had never been on a Context walk. They were impressed! Especially with Paulina. One note--the walk had a great deal of 1600/1700 info for a tour that I expected would focus on the 1800s. But we loved it nonetheless.
May. 14, 2018