Tour Details
About the Tour
Duration

From 1 Day to 6+ Days
Tour Description
Discover Copenhagen with Context's custom private tours. We can help you design a personalized tour based on your own interests, accompanied by guides who have expertise in a wide range of topics that include history, philosophy, design, Jewish studies, literature, art, and anthropology. These tours can also vary in length, from half day, full day or anywhere in between, depending upon your preference. Copenhagen is a very bike-friendly city and our itineraries can also be customized with renting a bike for the duration of your tour. Please select from one of the below itineraries or specify in your client notes an alternative request.
Custom Private Tour of Copenhagen
Jewish History and Heritage - Join a local Jewish expert to learn about the history of Danish Jewry from the 17th century to today. Sites include the Synagogue, the Jewish Museum, and the Round Tower. We will also discuss WWII and the Nazi occupation in Denmark, including the escape of Danish Jews in 1943. This is a tour suitable for anyone with an interest in Jewish history in Denmark and in Europe more broadly.
WWII and Nazi Occupation - Take a deep dive into the history of the WWII era, moving from Nørrebrogade to the center of Copenhagen. Our historian will show how the German Occupation of the Danish Capital during WWII led to bombardments, uprisings, and strikes. We will discuss the escape of Danish Jews in 1943 in the years under the Nazi Occupation. This is a fascinating tour for anyone interested in WWII history.
Danish Design and Architecture - Learn about the evolution of Danish design and influences from both abroad and at home with a design expert. We will visit the Danish Design Museum along with well-known stores, independent designers, and antique shops. We'll discuss innovation and current trends, as well as how design links to the architecture of the city.
Contemporary Art Tour - Join an art expert to discuss current exhibitions and permanent collections in Copenhagen's top art spaces. Sites may include the Statens Museum for Kunst, the Danish National Gallery, and the Kunsthal Charlottenborg. An alternative itinerary could include galleries in the meat-packing district, Vesterbro and 'the Cisterns', a former reservoir and nowadays a fascinating international and local exhibition venue.
Danish Golden Age and Literary Tour - Accompanied by a philosophy or literature expert, delve into the Danish Golden age and important figures that went with it, such as Hans Christian Andersen and Soren Kierkegaard. We'll walk in the footsteps of these notable characters as we stroll by sites such as Christiansborg Palace, the Royal Danish Theatre, the Round Tower, the Cathedral and Nyhavn (the harbor).
Copenhagen for Families - This 2-hour tour is geared towards younger learners at Context. We'll tell tales of kings and queens, castles and palaces, and even Vikings. We'll hear stories from the legendary Hans Christian Andersen as we stroll through the colorful streets of Copenhagen. We'll be joined by a guide who comes equipped with fun games and activities to help us recognize the symbols and characters of Copenhagen.
Houseboats and Harbors - Explore the waters with a local anthropologist, learning about the development of the harbor from a fishing village to a place of modern housing and public facilities. We'll take public water taxis to learn more about the houseboat communities as we get a sense of Danish houseboat-life. Our tour may even include an on-board visit. This is a tour suitable for everyone interested in maritime history, housing and urban development. Families encouraged.


Please note: we can design a wide variety of walks for people with special interests or needs, lasting from 4 hours to 4 days.
Copenhagen Custom Tour
When requesting a custom tour, please provide the following details in the Notes section when adding the tour to your shopping cart:


How many hours would you like the tour to last?
What are your main goals for the tour?
Which sites, venues, or topics would you like to prioritize?
Do you have any mobility concerns?
Describe your group's interests and personality.


Once we receive your custom tour request, we'll review the details and follow up with you by email to refine your itinerary and give you final pricing.


Don't worry, we will not be charging your card at this point. Your order will go into our system as pending.
Where You'll Start
Tour Experts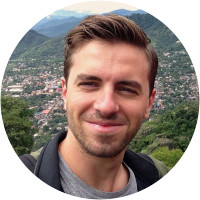 Born and raised in Copenhagen, Tobias knows the city inside and out. He holds a master's degree in History and Danish Literature and has focused his studies on antisemitism and the conceptual history of catastrophe. He, however, guarantees that his Copenhagen tours about the history of the Jews in Copenhagen wont be a disaster. His great (x7) grandfather co-founded the first Jewish congregation in Copenhagen in 1684, and through his job at the Danish Jewish Museum Tobias has gained valuable inside knowledge about this fascinating history of immigration, integration and persecution.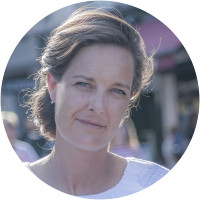 Kathrine holds a Masters degree in History and Philosophy. She began her career as an education officer at the Royal Collections before joining the academic staff at The National Museum of Denmark. For the past ten years, Kathrine has traveled throughout Scandinavia and Europe with Danish groups when not giving guided walks and visits to international visitors in Copenhagen or writing on her next book. Growing up in Luxembourg and Los Angeles, US, with her Danish family and later in Copenhagen, Denmark has given Kathrine a wide horizon and an American accent. Now living in Copenhagen with her family, she has a keen eye on the local scene and an acute understanding of Danish culture, mentality and history seen from the inside and outside. Kathrine can translate 'hygge' and tell tales from Danish history so you get it. Every tour is as individual as the group it is created for.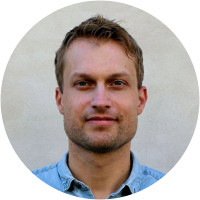 As a native Copenhagener and a historian, Anders knows almost every corner and story about the Capital city of Denmark. He grew up in the neighborhoods of Nørrebro, Nordvest and Frederiksberg, was later employed at the National Museum and the National Archives and is currently writing a PhD dissertation on modern Danish history. He has a special interest in how the city's historical buildings, rulers and ordinary residents tell the story of how Denmark developed from being an absolute monarchy during the 17th, 18th and 19th Centuries to becoming the democratic and culturally diverse welfare-state of today. He also has a vast knowledge about how everyday live changed in Copenhagen during 20th Century – including how the city was affected by the German occupation during World War II.
Reviews can only be left by Context customers after they have completed a tour. For more information about our reviews, please see our FAQ.
Mathilde was fantastic! My husband and I loved her! We enjoyed talking to her about history, art and architecture as well as what life is like and what is like to live, work and raise a family in Copenhagen. Mathilde made the tour feel like we were learning from a friend. She was casual and fun was able to provide information in a very conversational way. Mathilde is definitely an asset to Context Tours.
Sep. 8, 2019
Kathrine was extraordinary! Very knowlegable , very acommodating! She reads her clients very well, that is very important in a guide!!!
Aug. 28, 2019