Tour Details
Tour Description
From Diocletian's Palace, a UNESCO World Heritage Site, to the charming backstreets of its Old Town, the history of Split is etched into every stone. In the company of a local historian, we'll cover Split's main sites on our introductory 2-hour Split tours.
Sites Visited
Diocletian's Palace (including its substructures)
Optional entry to the Cathedral of Saint Domnius and Mausoleum (pay on-site)
Split's Promenade
Included
2-hour with a local PhD or MA-level guide
Itinerary Detail
With your historian, we start at the awe-inspiring Diocletian's Palace in the center of Split. The complex was built in the 4th century AD for the Roman Emperor Diocletian's retirement; the sprawling complex is truly impressive. We start in front of the south wall of Diocletian's Palace, where your expert guide will explain how the Palace was built while tracing its ongoing significance for Split. We will discover the Palace's hidden basements before reaching the central Peristyle square. After taking in the grandiosity of the square, we visit Diocletian's mausoleum located in the Cathedral of Saint Domnius, which today stands as one of the oldest continually used cathedral's in the world.
Joining your PhD or MA-level guide, we then head to the Golden Gate on the northside of the Palace, leaving behind Diocletian's legacy and entering Split's Old Town. Through snaking cobbled-stone streets and squares, we explore Split's distinctive architectural styles drawing from the Gothic and Renaissance eras, just to name a few. We end along the promenade overlooking the Adriatic coast, with your expert historian weaving together everything we've learned about this enchanting and important city.
To continue your explorations of the city with Context, we recommend our Introduction to Dubrovnik: Through the Ages or are happy to assist in assembling a Custom & Multi-Day Tour of Croatia geared to your specific interests.
FAQ
What is a private tour?
Our private Split tours are limited exclusively to travelers in your party. They are designed to provide a learning experience that is completely tailored to you and your traveling companions. Private tours give you more flexibility with scheduling (you decide when the walk best fits in your trip), the ability to tailor your itinerary (we'll work to match the itinerary to the interests and dynamics of your group), and more personalized time with your guide.
Where do we meet? Where does it end?
We meet near the main Riva promenade. Your route may differ according to your guide. Your confirmation email will have the exact meeting point details along with a map, and 24-hour phone number for any last-minute issues.
What if it's raining?
Tours operate rain or shine, but in the case of inclement weather, your expert will modify the tour so more time is spent indoors. It never hurts to be prepared; we encourage keeping an eye on the weather and bringing along an umbrella, sunscreen, water, or a hat as needed.
Can children join this tour?
Yes, we can adjust the content to be more appropriate for younger learners.
Is this tour walking intensive, and/or wheelchair accessible?
We do cover quite a bit of ground on this tour and therefore we recommend contacting us with any mobility questions; we will be happy to advise if the itinerary will be appropriate for you or propose modifications where necessary. Please feel free to contact us.
Where You'll Start
Tour Experts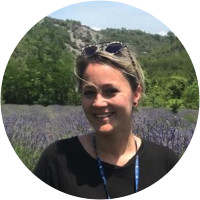 A graduate of English and Philosophy, Ana has been an active tour guide for over 20 years. She has a wide variety of interests from scuba diving to reading Braille but her main passion is tour guiding and interacting with people. The UNESCO sites in and around Split are one of her specialties and absolutely brings it to life. She is 'the' guide for the history buffs and her elegant manner makes for a truly memorable experience.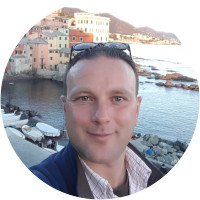 An economics graduate and over 20 years of experience in tour guiding, Josko is a true ambassador of Croatia. His insider's perspective and local lore are just some of his charms. His pride comes through in his tours and has become one of his trademarks. A recent reviewer wrote this about Josko's tour: "I just returned from my Croatia trip and I have to say I feel as though I am looking at the world through new eyes".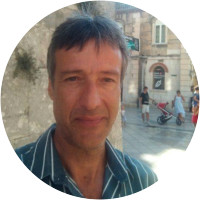 Boris has an MA in Economics and has been a tour guide for over 30 years. His special interests are art history, photography, and travel. Having lived in the former Yugoslavia he offers a specific insight into the past and present. He's known for his leisurely style with the right balance of information and no shortage of laughter.