Tour Details
Tour Description
Hidden bays, sun-drenched beaches, and Dalmatian fjords offer breathtaking views along the coast, along with the boat ride to the island of Korcula, the birthplace of Marco Polo. After returning to the mainland, we visit the ancient walled town of Ston containing defensive walls dating back to the 16th century defensive walls, and which were at one point the largest second to the Great Wall of China.
Sites Visited
Island of Korcula
Peljesac Peninsula
Ston
Included
8-hour tour led by a PhD or MA-level guide
Itinerary Detail
Meeting at your accommodation in Dubrovnik, your historian and driver will pick you up before starting the scenic drive along the Peljesac Peninsula. Our first stop will be Orebic, a small fishing village where we hop aboard the boat to Korcula. As we sail along the Adriatic Sea, your guide will explain the significance of Korcula, famous for being the birthplace of Marco Polo.
While wandering on Korcula, your historian will explain the local history of this intriguing former Venetian town. Afterward, we hop back on the ferry to the Croatian mainland on the Peljesac Peninsula to absorb some of the most magnificent views along the Dalmatian coast. If time allows, we will have the opportunity to stop at a family-owned winery to sample the local grape varieties. We then continue along the coast to the ancient walled town of Ston, whose defensive walls stand testament to the region's geopolitical importance. Dating back to the 16th century, at the time of construction they were second only to the Great Wall of China in terms of length and scope. With our historian, we will have the opportunity to walk a section of the wall and learn about the historic Roman salt flats, before ending in the town of Ston. Before heading back to Dubrovnik, we will have the chance to taste the local oysters and mussels in a local restaurant or taverna. We will end back at your accommodation.
FAQ
What is a private tour?
Our private tours are limited exclusively to travelers in your party. They are designed to provide a learning experience that is completely tailored to you and your traveling companions. Private tours give you more flexibility with scheduling (you decide when the walk best fits in your trip), the ability to tailor your itinerary (we'll work to match the itinerary to the interests and dynamics of your group), and more personalized time with your guide.
Where do we meet? Where does it end?
We meet at your accommodation in Dubrovnik or a fixed meeting point if accommodation pick-up is not possible. Your route may differ according to your guide. Your confirmation email will have the exact meeting point details along with a map and the guide's name.
What if it's raining?
Tours operate rain or shine, but in the case of inclement weather, your expert will modify the tour so more time is spent indoors. It never hurts to be prepared; we encourage keeping an eye on the weather and bringing along an umbrella, sunscreen, water, or a hat as needed.
Can children join this tour?
Yes, we can adjust the time to 2 hours and the content to be more appropriate for younger learners.
Is this tour walking intensive, and/or wheelchair accessible?
We do cover quite a bit of ground on this tour and therefore we recommend contacting us with any mobility questions; we will be happy to advise if the itinerary will be appropriate for you or propose modifications where necessary. Please feel free to contact us.
Where You'll Start
Tour Experts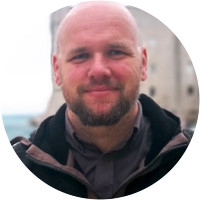 A big basketball fan and an IT specialist, Toni balances his time between tour guiding, evening volunteering teaching computer science to Dubrovnik Retirement Home members and Dubrovnik prison inmates, playing basketball for Dubrovnik Basketball Veterans and enjoying long walks with his beautiful German shepherd. Toni is a big fan of the outdoors, BBQ, cuisine and politics and goes swimming in the sea every day of the year.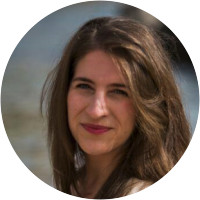 Petra has an MA in German and Turkish Language, specializing in intercultural studies at the University of Zagreb. Her work experience has included some exciting stints such as TV shows, translations and years of tour guiding. She loves showing her city Dubrovnik to travelers and introducing them to Croatian history, culture, lifestyle, and gastronomy as she is a big foodie. And although one might think her favorite tour would be related to food and wine, the one she enjoys the most is the Jewish tour of Dubrovnik which introduces visitors to the rich and incredibly interesting history of Jews in Dubrovnik.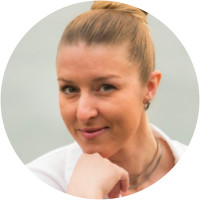 As a child, Nikolina soaked up her father's history books and fell in love with her hometown and country. As a student, she started working as a local guide in Dubrovnik and after graduating with an economics degree, tour guiding became her profession. She adores being outdoors and surrounded by people. She loves to talk about history, legends and curiosities, trivia and way of life in her home town. In her spare time, she loves reading, walking and hiking with her dog, cooking, traveling and charity work.