Tour Details
Tour Description
Meet Ghent on this introductory tour: you'll learn about the city's history, culture, and architecture in over 3 hours with an expert guide. Designed to dig below the surface of this distinct city, we'll trace the history of Ghent from days dating back to the Romans, the Middle Ages and the French Empire to an important industrial hub of the 19th century. Our route will include a mixture of venues crucial to the city's varied past, including Gravensteen (Castle of the Counts), the Belfry, the Cathedral (and its famous altarpiece) and Prinsenhof, amongst others. We will also take some time to have a break and try some local Belgian flavors, such as the famous 'fries', beer or chocolate. After this tour, you will have a deeper understanding and appreciation for the emblematic European city that Ghent is known for today.
Interested in exploring a different city in Belgium? Take a look at our tours offered in
Brussels
or
Bruges
.
Sites Visited
Castle of the Counts (exterior)
The Belfry
Ghent Altarpiece
St Bavo's Cathedral (interior)
St Michael's and St Nicholas's Church
Town Hall
City Pavilion
Prinsenhof
Great Butcher's Hall
Included
3 hours with a Ph.D. or MA level guide
Itinerary Details
We'll meet together near the historical center of Ghent as we begin our introduction to the city. We'll walk to the Castle of the Counts as we admire (from the exterior) the 12th-century medieval structure and discuss the colorful Counts associated with its turbulent past. We'll continue our route as we take in various other important sites such as the remains of a 14th century Prince's Court, a 15th century Great Butcher's Hall (where meat was stored) and the 11th-century quays, Graslei and Korenlei. We'll use the surrounding water, bridges, and buildings to talk about Ghent's trading and guild history. As we continue walking, other locations on our route might include St Michael's and St Nicholas's churches, which both offer a warm-up to the interior of the Cathedral Saint-Bavo and its enticing altarpiece. We'll spend some time appreciating this complex piece by the Van Eyck brothers before we move outside to the charming Ghent streets. If time allows, we might take in some modern architecture as we note the new library or some recent greener developments by the government. Along our tour, we may pop on over to explore other areas of Ghent depending on our interests and our guide. We'll also pause for a local drink or snack to talk about Belgium gastronomy or other topics as we take a little break.
We'll finish our tour with a better grasp of this vibrant Belgian city. We'll have traversed the city both historically and geographically, leaving with facts and stories from medieval days to sailor trades. We'll emerge with a deeper understanding about this charming city than when we first arrived.
FAQ
What is a private tour?
Our private tours are limited exclusively to travelers in your party. They are designed to provide a learning experience that is completely tailored to you and your traveling companions. Private tours give you more flexibility with scheduling (you decide when the walk best fits in your trip), the ability to tailor your itinerary (we'll work to match the itinerary to the interests and dynamics of your group), and more personalized time with your guide.

Where do we meet?
We usually meet right near a main square called Vrijdagmarkt. Your confirmation email will have the exact meeting point details along with with a map.

What if it's raining?
Tours operate rain or shine, but in the case of inclement weather, your expert will modify the tour so more time is spent indoors. It never hurts to be prepared; we encourage keeping an eye on the weather and bringing along an umbrella, sunscreen, water, or a hat as needed.

Is this suitable for children and / or travelers with mobility challenges?
Yes. We can adapt the route of our private tours based on the ages, needs, and interests of travelers in your party. Please share any specifics about your group's needs in the notes section of your order and we'll adjust your itinerary accordingly.
Where You'll Start
Tour Experts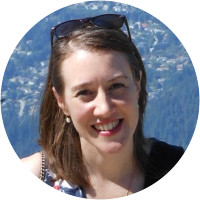 Robin Emlein holds a Masters degree in art history from the École du Louvre and a bachelor's in Dutch from the Sorbonne. Like many former Parisians, she now lives in Brussels, where she can freely indulge her love of Flemish art, arcane EU politics, "French" fries, and the extensive Belgian rail system. In her opinion Belgium is one of the Continent's best kept secrets, and she looks forward to sharing it with all those curious to discover this crossroads of Europe.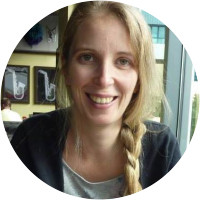 Natalie has a PhD in International Studies with a focus on social-political and conflict studies in the U.K. but her first university degree was a Master in Cultural Studies from Ghent University. She has also completed a Journalism degree. Between studies, she mainly worked in non-profit organisations as policy or advocacy worker. During her PhD research, she felt the urge to do something more practical at the same time and therefore decided to combine her educational background with her interest and passion for sustainable tourism. Natalie founded a small-scale tourism enterprise in Lima, Peru where she lived for a while. She runs this social enterprise that focuses on alternative and local experiences now from Belgium with the help of a local team in Peru. Natalie has also been a core team member and researcher for the California-based organization Ethical Traveler for almost a decade. After living in different places around the world, she returned to her hometown of Ghent in early 2018 and started guiding visitors in Ghent and other Belgian cities.
A native of Rome and graduated in Art History, Elisabetta is an independent exhibition curator and manager with more than 25 years of international experience. Elisabetta's mother tongues are Italian and German and she is fluent in English and French. Living in Brussels since 2006, Elisabetta has fallen in love with Belgium and its treasure cities and enjoys sharing her knowledge about their history and artistic beauties. Her aim is to make you discover the variety of political, economical and cultural interactions that have put this region of Europe at the heart of Western history. Married to a European official, Elisabetta will also be happy to introduce you to the cosmopolitan and multicultural environment of Belgium's capital or the international dimension of the harbour of Antwerpen, one of the world's most important trade hubs.