Tour Details
Tour Description
Our two-hour Welcome To experience provides an excellent and comprehensive introduction to your Hong Kong sightseeing. It's especially perfect for first time visitors wanting to get their trip off to the best start. In the company of our expert docents, we'll help plan a custom itinerary in addition to providing valuable tips on dining, sites, shopping, excursions and how to navigate this bustling city.
"[Our docent] literally walked us through taking the MTR which ended up being a huge time saver throughout our visit. His experience traveling many places throughout the world and his level of education combined to make him a knowledgable and thoroughly pleasant guide. He was charming, very well educated and the perfect introduction to Hong Kong!"
Welcome to Hong Kong Tour
We'll begin our experience in your hotel lobby or apartment where our docent will explain the layout of the city and the area where you are staying. We'll then offer tips on local customs, possibly a basic language lesson, suggestions for where to get the best dim sum (a question we also address on our
Hong Kong Food Tour
), the best of local shopping and markets, and insider events and concerts, safety and transport tips and open the floor to any specific questions. If you have additional walks booked with us, we will examine your itinerary and go over any last minute questions.
Navigating the Escalators, MTR and Ferries
We will then head outside for a stroll, allowing for a discussion of the area's history and an opportunity to absorb the neighborhood ambiance under the guidance of our docent. We'll stop occasionally to talk about historic buildings and monuments or special shops or restaurants in the area. We'll leave you with maps and certainly a better sense of how best to navigate through its escalators, passageways and public transit.
Take Aways
This experience is part of our Welcome To series, which aims to orient first-time visitors to Context cities by pairing them with local experts. This is not a full historical walk so you may like to pair it with one of our other in-depth
Hong Kong tours
.
Booking Instructions
Please provide your hotel name or exact apartment address (any entrance codes, the floor, etc) in the Notes box during checkout so that we can arrange for our docent to meet you directly at your lodging. In order to help us prepare the experience, please also share your interests and any specific questions about Hong Kong. This will enable us to fully personalize the experience to speak to your needs.
FAQ
I would like the docent to answer some very specific questions I have about the city. Can I let you know in advance what those questions are?
Please do let us know in advance if you have specific questions so that your docent can come prepared with answers to your questions.
Where You'll Start
Tour Experts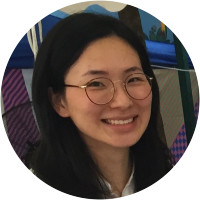 Adelina
Originally from Macau, Adelina has lived and studied architecture in different parts of the world before settling in Hong Kong to pursue a career in architectural conservation in practice and research. She received her BA in Architecture from the University of Berkeley and has recently completely her MA at the University of Hong Kong. This architectural perspective allows her to add an additional layer to the Hong Kong that she describes during her walking tours. She takes pride and pleasure in discovering off beat areas and perceiving the city through both her lens and that of her clients. She is also a self-proclaimed milk tea and egg tarts connoisseur who is fascinated by the mystical charm of everyday Hong Kong.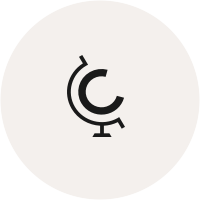 Poling
Pauline spent her whole life in a cross cultural environment, starting with her hometown the British Colony of Hong Kong when she was a child, onto a high school education in a multi-cultural society in Singapore, 10 years of hotel and restaurant experience on the outskirts of the Native American reseration in Winslow, Arizona, and finally a career in Global Management. She was trained in Hospitality and Global Management and lectures on Global Culture, Business Management and trains expatriates on intercultural awareness working and living in Asia. Pauline has a natural knack for all things culture: history, politics, art, religion, people, food… She travelled the world by herself, going to places such as Aswan deep in Egypt, walking the old city in Jerusalem, and meeting and learning from people from all over the world wherever she goes. She carries the spirit of hospitality, welcoming friends and sharing what she knows about culture wherever she lives. She lives primarily between Hong Kong and the USA, finding Hong Kong more interesting each time she returns, digging deeper into the development of her hometown through the years, and staying in awe of the changes in the people, the place, the history and the development. She speaks English, Cantonese, and Mandarin.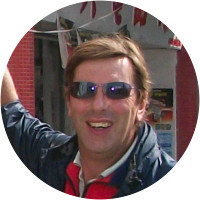 Ed
Ed has lived in Hong Kong for more than 25 years. He witnessed the tail-end of the colonial era, the Handover to China in 1997, and the ups and downs of subsequent years, and currently works in publishing. He remains fascinated by Hong Kong, which he rates as "one of the world's acupuncture points" and never takes a ferry, tram (streetcar) or a walk around town without seeing something to give him pause for thought.
Reviews can only be left by Context customers after they have completed a tour. For more information about our reviews, please see our FAQ.
Had not been told where to meet docent. Confusing. Worked out fine. Thought docent was fine...tough day because of weather. I did not find her as professionally thoughtful as others we have had. Certainly did not compare to who we had following day on a custom excursion.
Mar. 1, 2018
Leo did a really good job presenting Hong Kong for us.
Feb. 4, 2018
the docent took a personal interest in our stay, and we felt as if we were walking with a family friend who knew the area, rather than a tour guide. she was well-informed, explaining the background history of interesting areas, and showed us places we didn't expect to see. she also made a suggested plan for the remainder of our stay.
Jan. 16, 2017