Tour Details
Tour Description
This 3-hour Hong Kong city tour focuses on the history of Hong Kong from British colonial rule to its rise as a financial superpower and transition to China. Led by a local historian or architect, we will cover the Central and Sheung Wan districts where East meets West—modern skyscrapers vie with traditional culture.
Hong Kong City Tour - from Fish to Finance
We start our walk back at the end of the 19th century with the events which would forever change the sleepy fishing village: the arrival of the British and its eventual 99-year lease. We'll gain these historical foundations in Statue Square, once lined with statues dedicated to British Royalty—the only remaining one today being of Sir Thomas Jackson, an early Chief Manager of HSBC, a coincidental foreshadowing of the powerful connection of the banking sector and the many headquarters towering over the small square.
"We loved touring Hong Kong with our guide, who was extremely well prepared, knowledgable, gracious, and above all, passionate about his city and its history."
We'll view a few other heritage buildings in the center such as the Former Legislative Council Building or St. John's Cathedral, sites dying in number due to the skyrocketing value of the island's land. We may stop to discuss the modernist City Hall and the gradual transition of more power over to local Hongkongers over the course of the 20th century. (For a look at how today's youth culture in Hong Kong try our
Kowloon Tour
.)
Contrast and Cohabitating Cultures
Weaving our way through the smaller streets of Central we'll discover more of the traditional Cantonese character of Hong Kong and learn more about the cohabitation with the British—often an uneasy relationship. We may pay a visit to Tai Kwun, a center for heritage, contemporary art, and performing arts, in the restored and revitalized former Central Police Station, Central Magistracy, and Victoria Prison. We'll travel up some of the vast escalators, granting us a perspective into the density of the city as well as the social classes that these levels imply.
Take Aways
We'll eventually end up in hip Sheung Wan, now a neighborhood in which antique shops and trendy cafés sit next to traditional medicine shops, giving us first-hand insight into contemporary life demonstrating both the city's westernization and promotion of traditional culture.


FAQ
I would like to visit certain sites in Hong Kong. Can these be included in the walk?
Yes, however, we'd suggest booking a private walk so that we can design custom tour to suit your specific interests.
Where You'll Start
Tour Experts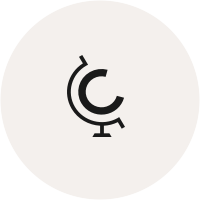 Pauline spent her whole life in a cross cultural environment, starting with her hometown the British Colony of Hong Kong when she was a child, onto a high school education in a multi-cultural society in Singapore, 10 years of hotel and restaurant experience on the outskirts of the Native American reseration in Winslow, Arizona, and finally a career in Global Management. She was trained in Hospitality and Global Management and lectures on Global Culture, Business Management and trains expatriates on intercultural awareness working and living in Asia. Pauline has a natural knack for all things culture: history, politics, art, religion, people, food… She travelled the world by herself, going to places such as Aswan deep in Egypt, walking the old city in Jerusalem, and meeting and learning from people from all over the world wherever she goes. She carries the spirit of hospitality, welcoming friends and sharing what she knows about culture wherever she lives. She lives primarily between Hong Kong and the USA, finding Hong Kong more interesting each time she returns, digging deeper into the development of her hometown through the years, and staying in awe of the changes in the people, the place, the history and the development. She speaks English, Cantonese, and Mandarin.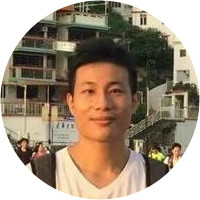 Halley is a renown Hong Kong artist, receiving his MVA in Studio Arts from the Hong Kong Baptist University. He enjoys walking around the city to explore and discover the local city fabric, which is what his artworks are deeply inspired by. He is particularly interested in observing the locals' living creativity connected with daily life objects and plants. Halley presents his artworks regularly worldwide, including London, Basel, Miami, Jakarta, Hong Kong, Taipei and Guangzhou. He has exhibited in Art Basel Hong Kong every year since 2013. Specializing in visual arts and culture, Halley is familiar with local art and cultural spaces and artifacts, including independent art spaces and art events. He has few years experience running a homestay business, and has been leading arts and cultural tours such as the Fotanian Open Studios, Gallery Walk along the SoHo area, JCCAC and Sham Shui Po area. Halley is eager to share the true cultural fabric and city texture of Hong Kong with visitors from all over the world!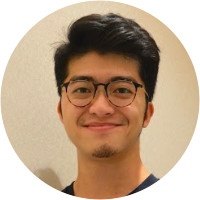 Born and raised in Hong Kong, Victor earned his Bachelor's Degree in Translation and Master's Degree in Sustainable Tourism from the Chinese University of Hong Kong. As a registered tourist guide in Hong Kong, Victor is passionate about exploring off-the-beaten paths and surprising every guest with the hidden side of the city. With his love of exploring the globe, Victor traveled to Sweden for studies and Mexico for volunteer work - to name a couple of the different countries where he has spent time. However, even after having been to many countries, Victor still loves Hong Kong's cuisine the most and would proudly say that it is unbeatable. Besides food, Victor loves to hike around Hong Kong's hidden mountains and country parks, which occupy 40% of the total area of his city.
Reviews can only be left by Context customers after they have completed a tour. For more information about our reviews, please see our FAQ.
Victor was fantastic, very passionate about Hong Kong and its history!
Jul. 31, 2019
Meet up took over 30 minutes. Picture was not accurate as well as google map directions. A contact phone number for our guide would have been helpful. Not a great way to start. He was knowledgeable but less interactive than other Context guides we've been with. He was more comfortable waiting for questions. Frustrating because most of the time we didn't know what to ask. He was well informed about current events and, overall, we learned a lot.
Jul. 12, 2019
The only problem I had was getting the details on my meeting point with the guide. I think there must be a glitch in your system as I kept receiving blank emails with no details just confirming a reservation had been made. I was not able to check my email from a regular computer and was using an iPhone as I was already traveling. Ultimately I did receive the information. But was after many days trying
May. 31, 2019