Tour Details
Tour Description
While the Central district attracts many visitors, the vibrant district of Kowloon might be one of the best places to visit in Hong Kong in order to get a real feel for contemporary life in the city. With the recent student rebellions here and the debate over the influx of mainland Chinese, the world is turning its eyes to Hong Kong. This three-hour Kowloon tour is led by a local expert, historian, or journalist. During our time together we'll explore how Hong Kong has evolved since its handover from the British back to China and the social implications on today's youth and culture, visiting the lively Jordan neighborhood and several Kowloon markets.
Bright Lights, Big Ideas
On July 1st, 1997, the transfer of sovereignty over Hong Kong from the United Kingdom to China ended more than 150 years of British control. There was much speculation as to how this would impact not only Hong Kong's importance in world business, but also the daily lives of local Hongkongers. Now, more than 20 years later, Hong Kong has regained its economic power. Yet, four-month-long student protests in 2014 once again drew attention to the conditions and evolution of the Special Administrative Region to which Hong Kong was granted. (For a deeper look at Hong Kong's history under British rule, try our
Hong Kong City Tour
.)
We'll begin this Hong Kong tour by laying these foundations as we cross over to Kowloon on the Star Ferry from the Central district. As we cruise in the shadows of a vast sea of high-rise towers that continue to flow on either side of the harbor, our expert guide—a scholar of contemporary Hong Kong history—will give us a critical background on the transfer of sovereignty and key events since then.
Kowloon Tour
Arriving on the Kowloon side, we'll focus our attention on the rapid rise of this once sleepy district, and some of the forces driving that growth. We'll pause beneath the historic Clock Tower on the pier and consider the incredible contrast with the new development which surrounds it, most of which dates to the last several years. We'll then work our way through the bustling streets of Kowloon, many filled with luxury shops and pharmacies that cater to mainland Chinese, leading us to discuss the dynamics between these visitors and the locals, or the challenges created from these shops driving out the businesses that have long existed here. Our guide will share surprising economic and demographic information and paint a portrait of this dynamically evolving city, as well as the Kowloon neighborhood.


Kowloon Markets and Jordan
As we pick our way through the bustling streets of Kowloon, we'll stop in at Chungking Mansions, with its thrifty guest houses and Indian restaurants, where we can turn our attention to the social side of the story and learn about the intense multiculturalism of Kowloon. We may stop to discuss the Mosque or the Fuk Tak Temple before we meander through the park, a refreshing breather from the buzz of the streets. By now, feeling a bit peckish, our path may take us to the famous Australian Dairy Company or to a street vendor for a little snack before we explore some of the area's night markets. (For a deeper culinary exploration, check out our
Hong Kong Food Tour
.) We may enjoy delicacies such as nai cha (Hong Kong-style milk tea), Taiwanese bubble tea, or freshly baked bo lo bao (pineapple bun). We'll end our tour of Hong Kong's Kowloon district in the vibrant area of Jordan, the epicenter of Hong Kong youth culture to address how some of the new generation are embracing the future, while some of their peers are turning towards Chinese tradition heavily influenced by the mainland.
Take Aways
By the end of our tour of Hong Kong's Kowloon district, we'll have a good sense of the political, social and cultural changes in Hong Kong since the British handover of power.
FAQ
Where does it start? Where does it end?
The tour begins at Star Ferry pier in Central on Hong Kong Island. Typically, the tour ends in the Jordan area of the Kowloon district.
Where You'll Start
Tour Experts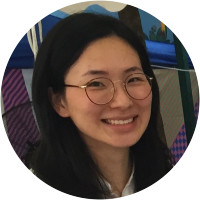 Adelina
Originally from Macau, Adelina has lived and studied architecture in different parts of the world before settling in Hong Kong to pursue a career in architectural conservation in practice and research. She received her BA in Architecture from the University of Berkeley and has recently completely her MA at the University of Hong Kong. This architectural perspective allows her to add an additional layer to the Hong Kong that she describes during her walking tours. She takes pride and pleasure in discovering off beat areas and perceiving the city through both her lens and that of her clients. She is also a self-proclaimed milk tea and egg tarts connoisseur who is fascinated by the mystical charm of everyday Hong Kong.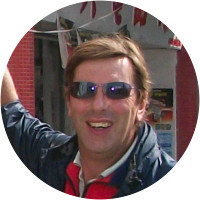 Ed
Ed has lived in Hong Kong for more than 25 years. He witnessed the tail-end of the colonial era, the Handover to China in 1997, and the ups and downs of subsequent years, and currently works in publishing. He remains fascinated by Hong Kong, which he rates as "one of the world's acupuncture points" and never takes a ferry, tram (streetcar) or a walk around town without seeing something to give him pause for thought.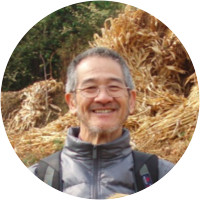 Leo
After 30 years of teaching English at secondary schools in Hong Kong, Leo earned his Master's Degree in Anthropology. With his passion for history and anthropology, he enjoys reading about heritage conservation and Chinese literature. He is actively engaged in docent work in various museums and academies in Hong Kong and loves sharing his knowledge and meeting people of all ages and backgrounds through the educational tours. In his free time, Leo enjoys playing the flute and occasionally performs for at nursing homes and local community centers.
Reviews can only be left by Context customers after they have completed a tour. For more information about our reviews, please see our FAQ.
Leo was a fantastic guide, and he was happy to share his inside knowledge of Hong Kong. We learned a lot about the city and visited areas that we would not have found on our own.
Mar. 22, 2019
The tour was great- i really enjoyed the look at Hong Kong's history and it's present as told through architecture and geography. Halley was personable, fun, and knowledgeable.
Oct. 10, 2018
Ed has a ton of information on HK and is an interesting story teller. This was our last CT in HK and in design, it overlapped with out prior tours. Ed helped make it new.
Nov. 9, 2017