Tour Details
Tour Description
On this 10-hour private tour from Jerusalem, we will visit the Ein Gedi Nature Reserve, the Dead Sea, and Masada, three magnificent historic and religious sites. With the guidance of a local expert, we'll discuss the history and importance of each location, as well as the complex ecology of the area. While most of the day will be dedicated to these three unique sites, we may stop at a few lesser-known locations on the way, such as an abandoned Hilton hotel and an art gallery with a political message. Our tour will not only take us to vastly varied sea levels, but will also leave us with a comprehensive understanding of the people, culture, history, and significance of the region.
Private Ein Gedi Excursion
We'll begin at your hotel in Jerusalem before setting off for our full-day excursion with our guide and a private driver. As the drive commences, we'll discuss the West Bank and the numerous checkpoints seen along the way. The order of the day may vary. We'll make a stop at the Ein Gedi Nature Reserve, an oasis of clear blue springs, pools, and waterfalls. We'll talk about biblical references to the site throughout a gorgeous desert hike, and have the chance to dip our toes and cool off in the very waters where David took refuge from King Saul.
Expert-Led Tour of the Dead Sea
Our route continues down to the lowest place on Earth—417 meters below sea level to be exact⁠—the Dead Sea. Our expert will talk about the unfortunate receding of the Dead Sea, covering the intricate ecology of the area and the government's involvement (or lack thereof). We'll have the chance to go for a swim/float in the dense salty expanse if we so choose before we break for lunch. Our journey will continue upward to Masada, an arid expanse and the former site of King Herod's private fortress following his escape from Jerusalem in 70 BC. We'll take a cable car to the top of the impressive stronghold, with our expert sharing tales of fortification and battles, as well as discussing the symbolism of this site as an example of strength and heroism. At the end of the day, we'll return to Jerusalem.
FAQ

Where do we start and where do we end?
We start and end at your accommodation in Jerusalem.

Can I do this excursion starting from my Tel Aviv accommodation?
Please contact us.

Can I change my tour start time?
We designed this tour to take into account the long day and the heat depending on the season that you book so changing the start time isn't advised.
What is included?
Your transport, entrances, and private tour guide are included. The cost of lunch and refreshments are not included.
What should I bring?
We recommend bringing a bathing suit, comfortable open-toed sandals that you don't mind getting wet (for the Dead Sea and water pools), sunscreen, a hat, and a towel.
Where You'll Start
Tour Experts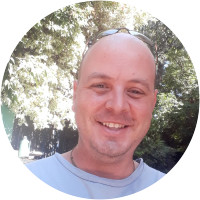 Ronen always loved traveling and the outdoors as he was growing up in Israel. After graduating high school, he volunteered on a kibbutz in the south of the country for a year. Once drafted into the IDF (Israel Defense Forces), he served in an airborne infantry unit; Ronen is still active in the reserves. A native-born Israeli, Ronen has always been passionate about the rich, complex history the country has to offer. He focused his education on Israel studies at Haifa University. Ronen has been working as a guide since 2006, with the exception of a six-month break for a solo backpacking trip across Southeast Asia. When he returned from his adventures, he realized that traveling and guiding were his true passions and decided to turn his hobbies into a career. To further his passion, he guides in eastern Europe as well. His primary interests, shaped by the region in which he grew up, are religion, geopolitics, history, agro-tech, and business. In his free time, he enjoys playing drums, cycling, and hiking.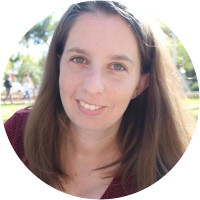 Reut has been guiding for over ten years, leading tours and educational programs for all age groups. After military service, she went on two volunteer trips overseas. She first spent a year in Melbourne, where she led activities and seminars at a school in a local Jewish community, serving students from first grade through university. When she came back to Israel, she participated in Ein Prat Midrasha, a program focused on Israeli and Jewish studies. She also graduated with a degree in Middle Eastern studies from Hebre University. Alongside her university studies, she completed tour guide courses and began guiding groups across the country. She specializes in Israel's archaeological sites and enjoys working with groups of all backgrounds to find individual connection points with Israel's religion, history, art, technology, or food.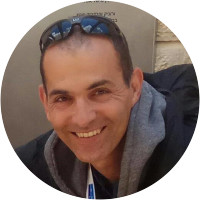 Segev was born in Jerusalem. After his army service, he explored South America and the Far East. His adventure didn't end when he came back. He walked all Israel by foot on his own. His "Israel Trail" journey led him to seek a better understanding of Israel's cultures, trails, and people. He became a social worker, and worked with various groups of people: he mentored Israeli at-risk youth, developed leadership and outdoor programs for army military commanders, and created programming for private organizations and special needs groups. Today, Segev is married with 3 children. In addition to being a certified tour guide since 2011, he continues his work as a social worker. He is also a licensed snake catcher and a marathoner.
Reviews can only be left by Context customers after they have completed a tour. For more information about our reviews, please see our FAQ.
Segev is so knowledgeable and friendly. We had a great day with him discussing everything from the water system at Masada to potential solutions for Middle East peace. 100% recommend!
Dec. 30, 2022
Elisha is an absolute treasure. Superb from start to finish. And, while we appreciate that the hotel supply is limited by the Dead Sea access, the hotel is sub-par.
Dec. 28, 2022
Everything was great and Segev was fantastic. He was very knowledge and he fit right in with our group and we enjoyed his company. I highly recommend Segev for all future groups.
Nov. 8, 2022