Tour Details
Tour Description
On this full day tour of Tel Aviv, we'll chart the expansive history of this port region and explore both the Old City and the cosmopolitan side of the ever-changing metropolis. With a local expert guide, we will chronicle the emergence of the city, starting with the ancient port of Jaffa. You will learn about eclectic groups who moved through and lived within this region, from religious pilgrims to orange traders. We will imbibe the energy and diversity of the Flea Markets and appreciate the modern-day Bauhaus-inspired buildings along tree-lined avenues. Engaging and extensive, this six-hour tour has been crafted to give the curious traveler insight into what makes Tel Aviv-Jaffa tick.
If you'd be interested in including an additional 2 hours for a tasting and culinary tour of Carmel Market, please select the option at checkout.

NOTE: If you add the optional car service please tell us your hotel or apartment address in the 'Additional Details' box while adding the tour to your shopping cart.
Sites Visited
Old Jaffa
Flea Market
Jaffa Port
Neve Tzedek Neighborhood
Rothschild Boulevard
Included
Explore both the ancient and the modern sides of Israel with a tour through the old port city of Jaffa and the modern metropolis of Tel Aviv
Led by a local guide or expert
Itinerary Detail
We'll meet in the old city, at the base of the Jaffa Clock tower whose installation was initiated by a wealthy Jewish merchant who was sick of passers-by entering his shop to enquire about the time. You will learn about the adjacent Jaffa port which served as the only port in this area for centuries. Our local expert will describe the economic and cultural impacts of Jaffa's proximity to the ocean, which spans some 4000 years, but in recent times was responsible in part for the distribution of oranges to the world.

As our route winds its way through cobblestoned streets, we will examine the historic Ottoman architecture, ancient religious sites, get glimpses of the azure Mediterranean ocean and observe the redevelopment efforts which are breathing life back into the district. We will be immersed in the hustle and bustle of the Flea Market which sells a mixture of goods from valuable antiques to modern junk. We'll continue our journey to more recent history as we move north to the first neighborhoods created outside of Jaffa in the 19th century, such as Neve Tzedek and later, Tel Aviv itself.

Considered "the Mediterranean capital of cool", we will get a taste for the vibrancy of these satellite neighborhoods, founded in 1909 by about 60 Yemeni Jewish families on the desolate sand dunes that are now the Rothschild Boulevard. The tree-lined street is occupied with a variety of architectural styles from European influence to Bauhaus and will confirm for you why it is a UNESCO-designated World Heritage Site. Here, we will discuss the growth of Tel Aviv and the subsequent demise of Jaffa due to conflict both within the different religious groups that occupied the city and influences from beyond its borders. Along the way, at the mutual decision of our private tour group, we'll stop for a local lunch. We will use the time to talk about a variety of topics, such as classic Israeli gastronomy or Tel Aviv's emergence as a center of Israeli art and culture.
As we finish our time together, we will emerge with a comprehensive understanding of Tel Aviv's (and Jaffa's) expansive past. From the days of the Jaffa's orange trade to the current skyscraper-laden landscape, the area has seen vast technological, cultural, economic, and political transformations over the centuries. Our expert guide will bring that rich history to life, leaving you with a true orientation to both the historical and contemporary city.
[For those wanting to extend the tour by 2 hours to include a tour of Carmel market with additional tastings, please select this option at checkout].
FAQs
For more information
about Context tours, please visit
our FAQs
.
Book with confidence
— see Context's flexible cancellation policy
here
.
What is a private tour?
Our private tours are limited exclusively to travelers in your party. They are designed to provide a learning experience that is completely tailored to you and your traveling companions. Private tours give you more flexibility with scheduling (you decide when the walk best fits in your trip), the ability to tailor your itinerary (we'll work to match the itinerary to the interests and dynamics of your group), and more personalized time with your guide.
What happens if it's raining?
Our tours happen rain or shine. Our guides are great at adapting their route during changes of weather. Please bring an umbrella and appropriate clothing.
I would like to start later. Is this possible?
It is, although we recommend an earlier to make the most of cooler temperatures. Please let us know in your client notes your preferred start time.
Is this walk suitable for families?
Yes. We can certainly adapt this walk for younger learners and ensure your family has a family-trained guide. Please let us know in your show notes.
What's included in the tour?
You are pre-paid for the tour. Clients are expected to cover the cost of their own lunch.
Is this tour possible for reduced mobility?
Yes, we can certainly adapt this tour for those with reduced mobility. Please let us know what your needs are in your client notes.
Where You'll Start
Tour Experts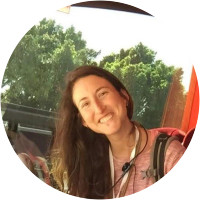 A native-born Israeli, Noga is a true expert on all things Tel Aviv, where she currently lives and works. With a background as a youth-movement teen leader, Noga served the IDF (Israel Defense Forces) in the education core, guiding soldiers on trips and tours throughout the country. After obtaining a BA with Honors in Education, Sociology, and Anthropology from the Hebrew University of Jerusalem, Noga gained additional experience as a preschool teacher and also as a mentor to underprivileged youth at a boarding school. In 2014, Noga decided to get a tour guide certification, a combination of two of her biggest passions: her love for people from all backgrounds, and her passion for her country's history, society, religious background, culture, and cuisine. A true Tel Avivian, Noga loves telling stories about the city's glorious past as well as its contemporary hustle and bustle. She guides in Hebrew, English, and Spanish, and divides her time guiding tours in her home city, as well as all over the country. When not working, Noga loves traveling the world herself and, of course, enjoys city life in Tel Aviv, where she goes to the beach way too often.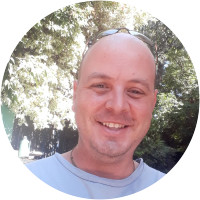 Ronen always loved traveling and the outdoors as he was growing up in Israel. After graduating high school, he volunteered on a kibbutz in the south of the country for a year. Once drafted into the IDF (Israel Defense Forces), he served in an airborne infantry unit; Ronen is still active in the reserves. A native-born Israeli, Ronen has always been passionate about the rich, complex history the country has to offer. He focused his education on Israel studies at Haifa University. Ronen has been working as a guide since 2006, with the exception of a six-month break for a solo backpacking trip across Southeast Asia. When he returned from his adventures, he realized that traveling and guiding were his true passions and decided to turn his hobbies into a career. To further his passion, he guides in eastern Europe as well. His primary interests, shaped by the region in which he grew up, are religion, geopolitics, history, agro-tech, and business. In his free time, he enjoys playing drums, cycling, and hiking.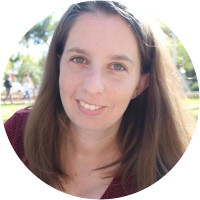 Reut has been guiding for over ten years, leading tours and educational programs for all age groups. After military service, she went on two volunteer trips overseas. She first spent a year in Melbourne, where she led activities and seminars at a school in a local Jewish community, serving students from first grade through university. When she came back to Israel, she participated in Ein Prat Midrasha, a program focused on Israeli and Jewish studies. She also graduated with a degree in Middle Eastern studies from Hebre University. Alongside her university studies, she completed tour guide courses and began guiding groups across the country. She specializes in Israel's archaeological sites and enjoys working with groups of all backgrounds to find individual connection points with Israel's religion, history, art, technology, or food.
Reviews can only be left by Context customers after they have completed a tour. For more information about our reviews, please see our FAQ.
Reut was an excellent guide with a welcoming demeanor and thorough knowledge of the areas of Tel Aviv we covered. She also was open to answering our questions about politics and the history of Israel. We covered more than her usually scheduled tour and she even introduced us to her favorite dessert! Many thanks for a great tour.
Oct. 23, 2022
Segev was a pleasure to be with. He answered all our questions and provided lots of history as well as current culture. He provided suggestions for things to do on the Sabbath. Very good guide.
Nov. 30, 2019
My tour guide was so excellent! She was so knowledgable and easy to be with. It was like spending the day with a friend and I learned so much. Can't recommend enough.
Nov. 12, 2019