Tour Details
Tour Description
Fushimi Inari Taisha Shrine is the central headquarters for over 40,000 Inari shrines throughout Japan. Originally dedicated to the god of rice ('Inari'), the deity of this interesting shrine is enrolled to foster business prosperity with the agricultural decline and boasts the largest number of worshippers in Japan. While this intriguing shrine remains a popular attraction for visitors, there's much more to this iconic place than the shrine itself. This 3.5-hour Hidden Fushimi Inari Tour, led by a historian, follows mountain pilgrimage ('Oyama Meguri'). Following this path, we will discover hidden altars, waterfalls, and sub-shrines of Mt. Inari without the crush of crowds and learn how the deities believed to be living in the mountain are worshipped. While exploring this path, we will also untangle the secret story of one of Japan's most celebrated shinto deities, Inari.
Note: Please note this tour involves moderate hiking.
A closer look - Sennyuji
Our adventure begins at Sennyuji. This hidden temple shares a special connection to Fushimi Inari not only because it hosts a fresh water spring from Mt. Inari but it is also guarded by the protective spirit of Inari. Here, we will enjoy a serene stroll through the crowd-free temple compounds and learn about the temple's historical importance through its close association with the Japanese Imperial Household.
Hidden Fushimi Inari Trails
Leaving this treasure behind, we will follow a secret path that leads to Mt. Inari and begin the hike. Considered to be the holy body of the deity, Mt. Inari was once a sacred religious practice ground for monks and pilgrims. As we discover hidden alters, waterfalls, and sub shrines, we will learn about ancient Japanese spirituality. Once we reach the top of Mt. Inari, we will be introduced to a spectacular view across all of southern Kyoto. From there, we will walk through arcades of the famous torii gates lining the path from the top of the mountain to Fushimi Inari Shrine on the ground level. We will leave with a deeper understanding of the history and purpose of Inari as well as the important role of Shintoism in Japanese culture.
FAQ
Is it okay to tip my guide in Japan?
Yes. Context clients generally tip anywhere from 10-25% of the purchase price of a personal service such as this, depending on the quality of the experience and their tipping habits.


Where You'll Start
Tour Experts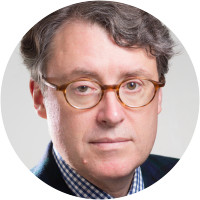 Gavin received a Ph.D. in history from the University of North Carolina, Chapel Hill, and came to Kyoto in 2001 to take his current position as a tenured university professor of history, religious studies, and American Studies. Since 2016, he is also a Fellow at Harvard's Reischauer Institute of Japanese Studies. His teaching and research revolve around Japan's cultural encounters with the West, particularly during the Edo, Meiji, Taisho and early Showa periods (1600-1940), and he has published on the history of foreign tourism and of Protestant missionaries in Japan. To further explore Japan's global cultural encounters, he is currently writing a book on the history of Japanese menswear from the 1600s through the early 20th century. He is also an expert on Kyoto geisha culture and a frequent participant in geisha entertainment. He enjoys reading, spending time with his family, and exploring with clients Kyoto's endlessly fascinating culture and history.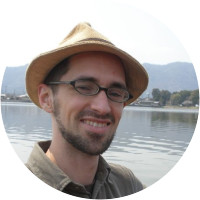 Daniel is a Ph.D. candidate at Kyoto University studying the Sociology of Tourism. A continuation of his master's thesis, which he also completed in Kyoto, Daniel's Ph.D. studies examine how touristic ideas of Japan have evolved from the 19th century to contemporary times, and what historical events, artistic, intellectual and consumeristic movements have played a role in shaping ideas of Japan. Beyond looking at tourism through a critical lens, he also teaches about the problems of intercultural communication at Doshisha Women's College, as well as being active in organizing Japanese cultural events for international students in Kyoto. A nine-year Kyoto resident, Daniel is hugely interested in food culture both in his native Melbourne and in Japan, and is studying the latter by going to food seminars and eating out as much as possible. He has studied Japanese tea ceremony for nine years and has been learning <i>aikido</i> for eight; both practices have taught him much about Japan's spiritual side.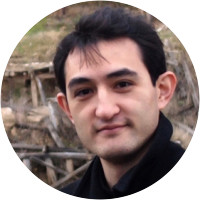 Alejandro is an architect specialized in architectural history and heritage conservation, with work experience in Japan, Europe, and Southeast Asia. Since he started living in Japan in 2010, he has been researching the Japanese philosophy for the conservation of wooden monuments. He completed his PhD at the University of Tokyo in 2017. His main interests are traditional Japanese architecture and design, Japanese history, and urban history. Many little known treasures lay hidden in the centuries old city of Kyoto. He enjoys helping others discover them during their visit to the ancient capital.
Reviews can only be left by Context customers after they have completed a tour. For more information about our reviews, please see our FAQ.
This was another wonderful Context tour! Our guide Elizabeth was very accommodating to my husband's worsening orthopedic injury and mine. She spent time with all of us (and son) and then spent time with our son going to the top of the shrine. This was the experience he wanted most in Japan, and he was so grateful that it was perfect. We love to learn from experts in their fields, who are also socially friendly. We will always look for your tours, wherever travels take us. Thank you so much. We are your fans.
Dec. 23, 2019