Tour Details
Tour Description
On this 3-hour Akihabara Tour, you will explore Tokyo's hub for otaku, providing an intimate look at one of Japan's most misunderstood subcultures. Otaku is a term for devoted enthusiasts, most often of manga (comic books), anime (cartoons), and video games: cultural products that are now seen as an inescapable part of life in contemporary Japan. Rather than a museum of any kind, Akihabara is a living marketplace, grouping stores of all types that cater to the fandom surrounding manga and anime. As you visit this unique shopping district, you'll peel back the layers of contemporary Japanese culture, developing a richer understanding of the origins of otaku and placing the phenomenon in the greater context of Japanese society.
"A fascinating insight into a culture we knew little about beforehand".
Akihabara Tour - A Look at Electric Town
Your walk in the Akihabara neighborhood begins with a history of the area. Today, Akihabara is celebrated for its arcades, female cosplayers, and anime and manga-related goods. It was a different story after WW2 when the neighborhood was the place to go for electrical appliances, particularly radios. Small retailers crammed in under the railway lines to sell their products, often at cut-rate prices on the black market. You'll see some of these remaining vendors, selling every type of electronic gadget imaginable, as well as spare parts and products that will take you back in time. It is only since the '90s that the area has become renowned for anime and manga. Diving off into these lesser-known parts will give you an insight into the old Akihabara: you'll be able to understand why it was given the nickname 'Electric Town.'
From Trains to Dolls to Games
Moving on, your expert will discuss the basic principles behind subcultures in Japan and their relation to consumerism. Otaku culture still maintains an image as a youth culture, yet the generation of Japanese people born in the late 1950s and early 1960s are, in fact, the main consumers. It's no longer just youth who are buying these items, a fact that exemplifies the transnational status of this particular fandom. There is much more to otaku than just anime and manga, which your guide will help to convey. You will see an array of collections, each with a particular subset of fandom: dolls, board games, trains, Pokémon cards, and even military otaku. You may also discuss the creative nature behind this fandom: people do not wish purely to consume but also to create and give back to the otaku world.


The sights and sounds of Akihabara provide ample material for an anthropological journey into contemporary Japanese culture. You will continue to discuss the transformation of the area into Tokyo's central hub for otaku as your guide helps you weave through the toy town's busy streets. You'll stop in some shops and malls, perhaps trying your hand at the current trend in Japanese games in an arcade or taking a picture in the unique Japanese purikura (photo booths).
From Pray to Play
In contrast to the overriding electrical theme of the area, your tour may stop at a Kanda shrine. This religious site is over 1300 years old and is neatly tucked into the back streets of the area. You'll see the impact that the area is having as your guide points out the various ways in which anime culture is invading the shrine. The shrine offers a unique stop on your tour as we continue to see how tradition plays into popular culture in Tokyo.
Depending on your group's interests, you might also dive into one of the most striking aspects of otaku culture—cosplay, or costume play—by visiting a theme café. These cafes, which feature waitresses dressed in costume, draw on fantasy characters and interactions drawn from manga, anime, and computer games popular in Akihabara. During our time in the café, we will experience the rituals and customs of these establishments.
Take Aways
At the end of our dive into the streets of Akihabara, we'll come away with a deeper knowledge of the roots of
otaku
culture and how it applies to so much more than just
anime
and
manga
. For a broader look at style and aesthetics in Tokyo, try our
Tokyo Architecture Tour
. For a different look at Japanese culture, see our
Asakusa Tour
.
FAQ
Is this walk appropriate for teens or younger?
This tour is suitable and will be adapted by the expert for teens, generally opting out of certain theme cafes and adult-themed shops. For children under 13, we have designed a special walk that is appropriate for younger audiences,
Tokyo for Kids
.
Is this tour suitable for visitors with mobility issues?
This tour is walking intensive and visitors with mobility issues should reach out to us to ensure we can alter the tour to accommodate their level of mobility.
Where You'll Start
Tour Experts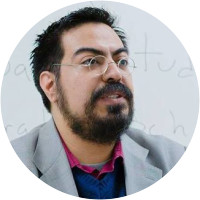 Edgar is a Ph.D. candidate in International Studies at the Graduate School of Asia-Pacific Studies of Waseda University. He specializes in the Cool Japan Strategy, Japanese popular culture and creative industries. His contact with anime, manga, and videogames during his teenage years triggered an interest in learning about Japanese culture. In 2012 he obtained the Monbukagakusho Scholarship to come to Japan and was officially appointed as CoFesta Ambassador by the Ministry of Economy, Trade and Industry of Japan and the Japan International Contents Festival (CoFesta) Executive Committee. In 2016 he was appointed as "Cool Japan Ambassador" by Japan's Prime Minister Cabinet Office. His experience with the media and his academic research has given him the opportunity to collaborate with different government agencies and private companies involved in the "Cool Japan Strategy" on developing projects to export Japanese contents such as Anime, Manga, Music, Videogames, and Film. This has made him familiar not only with all the unique places related to otaku culture in Japan but with many different aspects of the Japanese media production as well as its cultural significance and background. Edgar's other research interests include Japanese Modern History, IR of the Asia-Pacific Region and Mexico-Japan relations.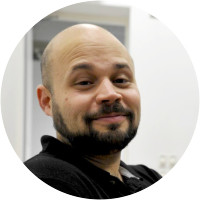 Aquiles has been living and working in Tokyo since 2009, when he arrived on a MEXT scholarship to develop his art practice at Tokyo University of the Arts, where he completed his MFA and PhD degrees in Fine Arts. His artistic work and research focus on the links between free improvisation, experimental music and visual arts. He has performed and shown his work in many countries including the US, Japan, Germany, Venezuela, Korea, Taiwan and Hong Kong. Aquiles' relationship to Japan predates his arrival to the country, as he has been studying Japanese Art and culture since the late 90's. He has focused on the study and practice of Kendo (Japanese fencing) and Zen Buddhism of the Soto school, integrating the philosophical core of both disciplines into his artwork. During his time in Tokyo, Aquiles has lived in the Yanesen neighborhood, an area that has been gaining popularity the past few years for its unique combination of old temples and ancient buildings with many curious shops and cafés in which independent designers have channeled the area's historical background through ingenious renovations.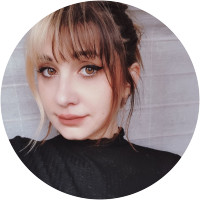 After completing her studies in Art History at Université de Provence, Marion spent two years living in Paris to deepen her studies. With her passion for manga and anime and tea ceremony, Marion was always intrigued by Japanese culture and literature, which led her to move to Tokyo. Marion has since fallen in love with the city of Tokyo and decided to share her knowledge and love for Japanese culture with visitors from all around the world. During her free time, she enjoys wearing a kimono and eating traditional pastries. She continues to be fascinated by the two sides of Tokyo, tradition and modernity, to this day.
Reviews can only be left by Context customers after they have completed a tour. For more information about our reviews, please see our FAQ.
We loved the tour and Marion was fantastic. She provided an informative history on the evolution of Manga and the role it plays in current Japanese culture. Marion exhibited a depth of knowledge that made the experience better than we imagined. Whilst lunch at the Maid restaurant was long, it gave us the opportunity to discuss the role of Manga more deeply.
Jan. 16, 2023
The subject matter covered by the tour was detailed and excellent—an interesting look into a subculture I otherwise knew nothing about. Kara did a great job allowing us to experience all different aspects of the subculture and she was very knowledgeable. I would definitely take this tour again.
Nov. 17, 2019
Would have liked a little more about anime influence on art but o really, good tour
Oct. 26, 2019