Tour Details
Tour Description
Growing up in a city like Tokyo, with its electric lights, buzzing arcades and lively otaku culture might be very different from what most children are used to. Is life here really like it is in animes? What would it be like to go to school in Japan? In this two-hour Tokyo for Kids Tour, we'll try our best to explain what it is like to be a child here today by exploring the world of anime (cartoons), arcades, manga (comic books), and themed cafes.


We offer 2 distinct itineraries for children under 12 versus older children and teens. Please add in your child's age group to the notes box at the time of booking.
Life as a Child in Tokyo
Our tour provides an orientation to the Harajuku district, the center for entertainment and popular culture in Japan. Lively Harajuku serves as the ideal place to talk about what life is like for the children in Tokyo today more broadly. Our guide will help your family to imagine what growing up in Japan could be like. How is everyday life different from a child in Japan to a child growing up in the US, Australia, or further afield? The sights and sounds of Harajuku provide ample material for us to explore during our anthropological journey into contemporary Japanese culture.
Let the Games Begin!
Along the walk, we will make a variety of stops so that we can witness the different elements of Japan's youth culture first-hand. We'll begin this adventure at a Japanese dollar store where we will discover the ordinary items Japanese children carry with them to school every day and learn about how they are used. We may go for a 5-minute shopping challenge where children pick up their own goods to take home. We will then pay a visit to a cat or hedgehog cafe, where we will interact with the animals and learn about the significant role these cafes play in the Japanese society today. We will then move on to meet famous Pepper, the hospitality robot, for younger children. Here your guide will teach the children few basic Japanese phrases so that they can interact with Pepper directly.


For teens, we may skip this part and move on to Takeshita Street, the iconic street of all things 'kawai' and cool. We will enjoy the funky Japanese fashion and unique styles displayed throughout the street and pick up fun street food like rainbow cotton candy, Japanese cream puff rolls, and etc. We may even stop for a family photo in a Japanese purikura (photobooth), where we can add effects to create a unique Japanese-style family picture.
Tokyo for Kids Tour
We will continue our way to NHK Studio Park, an interactive theme park where children can play with NHK's (Japanese BBC) cartoon and character contents. We will explore various types of TV shows Japanese children watch growing up and even try dubbing with our own voice to popular animations at the animation factory. We'll then pay a visit to a traditional Japanese arcade - a place which can sometimes be daunting and difficult to navigate without knowledge of the Japanese language. Our guide will help us as we try our luck at a 3D car-racing game or test out our musical talent on the renowned
Taiko no Tatsujin
(a Japanese rhythm drumming game). Here, we'll talk about the history of Japanese arcades and witness how Japanese children might choose to spend their free time. We'll delve into the realms of anime and manga as our guide explains the history and current trends associated with these fascinating subjects. We'll stop in some stores with vast arrays of comic books and drawings, where we may discuss the role of
otaku
culture today as we flick through the books ourselves (a subject we explore in greater depth on our
Akihabara Tour
).
Take Aways
By the end of our adventure through the playful streets and arcades of Harajuku, we'll have appreciated what it is like to be a child in Tokyo today. We'll have made a start at unwrapping the many layers of Japanese culture through active play, questions and immersion in the area itself.
FAQ
Is this walk appropriate for young families?
We've designed this walk to be appropriate for younger audiences.


I don't want to go to a cafe. Is there an alternative?
If you let us know in advance, we can arrange something else for your family based on your interests.
Where You'll Start
Tour Experts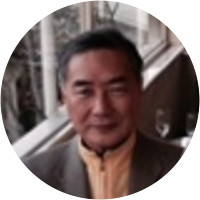 Jiro graduated from university in Japan with a MBAE and has since lived in New York and London, as well as Tokyo, Yokohama and Osaka. He started his career in the finance and IT industries working for a Japanese bank and an English and American financial IT company. This afforded him multiple opportunities to make many friends from around the world, whilst understanding various cultures much better. As a result, he decided to retire in 2009 and become a licensed English guide in Japan, with his main goal wishing to create a cross-cultural bridge between Japan and other countries. His expertise is the Edo-Tokyo Museum which specializes mainly in 17th Century Japan to a more modern history. He enjoys exploring this interesting and diverse history of Japan with visitors but also going further afield to Hakone, Kamakura and Mt. Fuji. Jiro can provide a unique insight into Japan given his upbringing and his knowledge about peculiar Japanese topics, ranging from pensions to modern, social and cultural issues.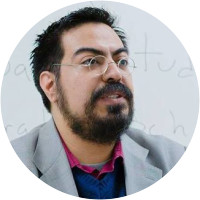 Edgar is a Ph.D. candidate in International Studies at the Graduate School of Asia-Pacific Studies of Waseda University. He specializes in the Cool Japan Strategy, Japanese popular culture and creative industries. His contact with anime, manga, and videogames during his teenage years triggered an interest in learning about Japanese culture. In 2012 he obtained the Monbukagakusho Scholarship to come to Japan and was officially appointed as CoFesta Ambassador by the Ministry of Economy, Trade and Industry of Japan and the Japan International Contents Festival (CoFesta) Executive Committee. In 2016 he was appointed as "Cool Japan Ambassador" by Japan's Prime Minister Cabinet Office. His experience with the media and his academic research has given him the opportunity to collaborate with different government agencies and private companies involved in the "Cool Japan Strategy" on developing projects to export Japanese contents such as Anime, Manga, Music, Videogames, and Film. This has made him familiar not only with all the unique places related to otaku culture in Japan but with many different aspects of the Japanese media production as well as its cultural significance and background. Edgar's other research interests include Japanese Modern History, IR of the Asia-Pacific Region and Mexico-Japan relations.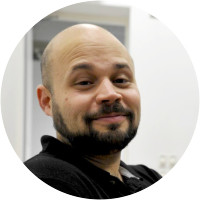 Aquiles has been living and working in Tokyo since 2009, when he arrived on a MEXT scholarship to develop his art practice at Tokyo University of the Arts, where he completed his MFA and PhD degrees in Fine Arts. His artistic work and research focus on the links between free improvisation, experimental music and visual arts. He has performed and shown his work in many countries including the US, Japan, Germany, Venezuela, Korea, Taiwan and Hong Kong. Aquiles' relationship to Japan predates his arrival to the country, as he has been studying Japanese Art and culture since the late 90's. He has focused on the study and practice of Kendo (Japanese fencing) and Zen Buddhism of the Soto school, integrating the philosophical core of both disciplines into his artwork. During his time in Tokyo, Aquiles has lived in the Yanesen neighborhood, an area that has been gaining popularity the past few years for its unique combination of old temples and ancient buildings with many curious shops and cafés in which independent designers have channeled the area's historical background through ingenious renovations.
Reviews can only be left by Context customers after they have completed a tour. For more information about our reviews, please see our FAQ.
Sabrina was outstanding. The robot visit at the end fell a little flat but otherwise it was good all around.
Jan. 2, 2020
Our guide was very nice. Not sure why we needed a guide to walk through Harajuku? Would have been better done alone.
Dec. 30, 2019
Marion was an amazing guide and our girls loves her!
Dec. 27, 2019