Tour Details
Tour Description
Growing up in a city like Tokyo, with its electric lights, buzzing arcades and lively otaku culture might be very different from what most children are used to. Is life here really like it is in animes? In this two-hour Tokyo for Kids Tour, we'll try our best to explain what it is like to be a child here today by exploring the world of anime, arcades, manga, and themed cafes, but mostly we will explore why Japanese pop culture is so appealing to children all over the world.


We offer 2 different tours according to the age of your children. Tokyo for Kids is best for children ages 13 and under. If you are travelling with teenagers, we suggest checking out our
Otaku Culture Tour
.
Our tour meets in the Harajuku district, the center for entertainment and popular culture in Japan. Lively Harajuku serves as the ideal place to begin our discovery of different aspects of Japanese culture. Our guide will help your family to imagine what growing up in Japan could be like. How is everyday life different for a child in Japan compared to a child growing up in the US or Australia? The sights and sounds of Harajuku provide ample material for us to explore during our anthropological journey into contemporary Japanese culture.
Let the Games Begin!
Along the walk, we will make a variety of stops so that we can witness the different elements of Japan's pop culture firsthand. We will make a stop in a Japanese dollar store where we will discover the ordinary items Japanese children carry with them to school every day and learn about how they are used. We may go for a 5-minute shopping challenge where children pick up their own goods to take home. We will then pay a visit to a cat or hedgehog cafe or other themed animal café, where we will interact with the animals and learn about the significant role these cafes play in Japanese society today.


We may wander down Takeshita Street, the iconic street of all things 'kawai' and cool. We will enjoy the funky Japanese fashion and unique styles displayed throughout the street and pick up fun street food like rainbow cotton candy and Japanese cream puff rolls We may even stop for a family photo in a Japanese purikura (photobooth), where we can add effects to create a unique Japanese-style family picture.
Tokyo for Kids Tour
From Harajuku, we may hope on the train and head to the Shibuya district where we can find a shop that will open the discussion up to talk about manga, their popularity in Japan and the rest of the world. We will perhaps pay a visit to a traditional Japanese arcade - a place which can sometimes be daunting and difficult to navigate without knowledge of the Japanese language. Our guide might help us as we try our luck at a 3D car-racing game or test out our musical talent on the renowned Taiko no Tatsujin (a Japanese rhythm drumming game). This will give us the opportunity to discuss the history of Japanese arcades and witness how Japanese children or teenagers might choose to spend their free time. We'll delve into the realms of anime and manga as our guide explains the history and current trends associated with these fascinating subjects.
Take Aways
By the end of our adventure through the playful streets of Harajuku and the arcades and shops of Shibuya, we'll have the vast influence of Japanese pop culture today.
Read more about our local team's tips and tricks for navigating Tokyo with Kids in our
Context Stories
!
FAQ
Is this walk appropriate for young families?
We've designed this walk to be appropriate for younger audiences.
Can this walk be catered to teenage interests?
Tokyo for Kids is best for children ages 13 and under, if you are travelling with teenagers, we suggest checking out our
Otaku Culture Tour
.
I don't want to go to a cafe. Is there an alternative?
If you let us know in advance, we can arrange something else for your family based on your interests.
Where You'll Start
Tour Experts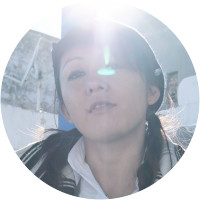 Manami Okazaki is a journalist fluent in English. She writes for major newspapers and magazines internationally about Japanese culture. She specializes in Japanese culture, popular culture and folk culture. She has written 13 books on Japanese culture including Kawaii, the Culture of Cute, Takumi, Downtown Tokyo Japanese Artisans, Land of the Rising Cat, Japanese Kokeshi Dolls: The Woodcraft and Culture of Japan's Iconic Wooden Dolls and Japan's Best Friend. She also curates exhibitions globally in collaboration with Japanese artisans. She is also the owner of Tonbi Books which specializes in rare Japanese books and folk craft in downtown Tokyo. Because of her work, she is very familiar with Japan's downtown culture and can give insight into the lives of denizens and artisans that make up the East side of Tokyo and the unique urban layout of the region. She has studied Japanese urbanism and post war history at an academic level (MA in journalism from Columbia University). She is genuinely passionate about sharing Japanese culture and sharing her knowledge with people in an accessible and effervescent manner.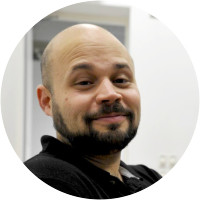 Aquiles has been living and working in Tokyo since 2009, when he arrived on a MEXT scholarship to develop his art practice at Tokyo University of the Arts, where he completed his MFA and PhD degrees in Fine Arts. His artistic work and research focus on the links between free improvisation, experimental music and visual arts. He has performed and shown his work in many countries including the US, Japan, Germany, Venezuela, Korea, Taiwan and Hong Kong. Aquiles' relationship to Japan predates his arrival to the country, as he has been studying Japanese Art and culture since the late 90's. He has focused on the study and practice of Kendo (Japanese fencing) and Zen Buddhism of the Soto school, integrating the philosophical core of both disciplines into his artwork. During his time in Tokyo, Aquiles has lived in the Yanesen neighborhood, an area that has been gaining popularity the past few years for its unique combination of old temples and ancient buildings with many curious shops and cafés in which independent designers have channeled the area's historical background through ingenious renovations.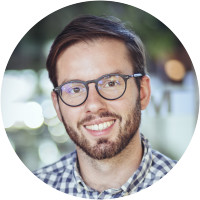 Maciej, a professional photographer, was born in Warsaw, Poland in a family with many Japanese connections, thus the idea of traveling to the Far East was his dream since childhood. Fascinated by Japanese literature and classic cinema, he received a Master's degree from the University of Warsaw with a specialization in Japanese Studies. Before graduation, he spent one year at Kobe University and one year in Tokyo where he was an intern at the Embassy of Poland. Married for several years to Tokyo-born Japanese, a daughter of a sushi-making family, he lives and continues to discover an old part of the capital, the so-called 'Low City', which he admires for its amazing history and preserved unique atmosphere. A gourmet and Nihonshu (rice sake) lover, and author of articles for the Polish press about Japanese cuisine.
Reviews can only be left by Context customers after they have completed a tour. For more information about our reviews, please see our FAQ.
The tour itself was well planned however there was no animal cafe planned even though we had texted the night prior and also no context to what we were seeing. We and the kids would have liked more explanations of the sites and places rather than places to shop.
Apr. 17, 2023
I have always loved context tours but this was probably the poorest one I have taken. The guide was nice but didn't have a firm plan and wasn't very outgoing. I wanted to learn more about Tokyo and the area and for a kids tour he didn't engage with my children much. I felt like we had an escort more than a guide. I felt it wasn't a hood value for the money.
Apr. 3, 2023
Marion was so knowledgeable and helpful
Dec. 29, 2022