Tour Details
Tour Description
During this two-hour Asakusa tour, we'll join a local historian and Tokyo expert to explore this exciting neighborhood sitting in the "low" area of the city, away from Tokyo's flashy lights and business centers. Also known as the Geisha district, the Asakusa area was well established before the Tokugawa Shogunate began to rule from Edo—what later became Tokyo—in 1603. We will discuss this national narrative as we walk through this area that still hints at some of the character of old Japan. We'll explore the role of Asakusa as a sleepy fishing village turned Geisha district, and look at larger themes of pleasure and entertainment in the history of Tokyo, all the while getting a great feel for the atmosphere and culture of this popular area of Tokyo.
Asakusa Tour
To frame the story of Asakusa's place in Edo (now Tokyo), our Tokyo walking tour revolves around Buddhist temples. We'll weave between Asakusa past and present, discussing its importance and significance to Japan's distant history, but also such recent topics as the after-effects of WWII and the birth of the plastic food that can be found across Japan. We'll come to better understand how the neighborhood has evolved—and stayed the same. We'll discuss Asakusa's role as an entertainment district, ukiyo (the "floating world" pleasure-seeking culture of Edo-era Japan). This is one of the main reasons why Asakusa became what it is: without the trade and development of the merchant houses, there would have not been enough money to float around in the "floating world."


Geisha District
We'll walk briefly along shopping street Nakamise Dori, discussing how Asakusa was rebuilt after WWII firebombing. Our Asakusa tour ends, however, at Tokyo's oldest Buddhist temple, Senso-ji. This is one of Tokyo's most important religious sites, badly damaged during WWII but eventually rebuilt. We may also discuss the Asakusa shrine, which lays on the grounds of the Buddhist temple showing that unique mixture of Shintoism and Buddhism that has, in many ways, made Japan what it is today. Senso-ji and its Japanese-style garden make for a quiet place of contemplation, and it's here that we'll wrap up our walking tour.


For a day trip from Tokyo further examining places of religious importance, try our
Kamakura Tour
.
Take Aways
Wrapping up our scholar-led Tokyo Asakusa Tour, we'll emerge with a stronger understanding of the many roles this neighborhood has played in the history of Edo/Tokyo as well as the area's overall connection to the rest of the country.


If you would like to book this walking tour in Tokyo as family tour, please let us know. We will adjust the content to be family-friendly.
Where You'll Start
Tour Experts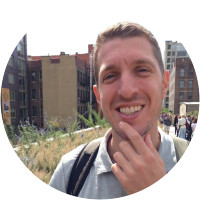 Jay received a Master's degree in Urban Planning from the University of Tokyo where he focused his research on the conservation of historic spaces and landscapes with a particular focus on food production and the agricultural families and communities in and around the city. Having been a resident of both rural and urban Japan, Jay has a particular appreciation for the visible transformation of the country's settled environments as ideas, resources, and the culture itself has changed over the past couple of centuries. While he has lived in a variety of cities and towns in the US, Syria, Russia, the UK, and Japan for study or work, he finally settled on Tokyo as home. He enjoys sharing information about its hidden history, constant development and endless layers.
Troy, born of a Japanese-American family, has lived nearly half of his life outside of the States. Given this, his study of cultural anthropology focusing on contemporary Japanese culture, and 14 years involved in education while living in Japan may be a natural result of this upbringing. He feels fortunate that life in Japan has allowed him to continue his passion for travel and people and afforded him ample opportunity to help others discover new vistas, ways of thinking and experiences in places ranging from Japan to Thailand to Papua New Guinea. Troy firmly believes that everyday scenes and events can provide some of the greatest insights into a new place and the key to an appreciation of the richness of a culture can often be found by simply learning to recognize the "mundane" patterns as they are reproduced in different contexts and varied over time.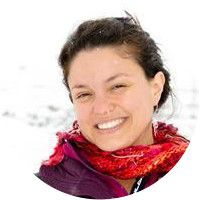 Irene Herrera, PhD(c) is a Venezuelan photographer, documentary filmmaker, journalist, and professor at Temple University Tokyo. Among her documentary works are 'Gaijin no Honne' (2004), 'You Can Call Me Nikkie' (2008), 'Women in Refugee: Stories from a Border' (2009), 'Crossing Hispaniola' (2010), and 'Spirits to Enlightenment' (2012). Irene has also been an active collaborator, producer, and director for the Lebanon and Japan Chapters of the Global Lives Project. In 2008, she was a fellow at the Flaherty Film Seminar and, in 2009, a Resident Professional at the Knight Center for International Media. Her films and have been shown at numerous festivals, universities, museums, and art centers in the U.S. and abroad, including the Asian American International Film Festival, the Amnesty International Human Rights Art Festival, the United Nations Association Film Festival, the Boston Latino International Film Festival, the Fort Lauderdale International Film Festival, and Southwest Arts Festival. Irene often explores issues of gender, statelessness, refugees, and mobility. Her work and love for travel have taken her to over 45 countries where she has learned 5 languages. She lives and works in her hometown Tokyo, when not filming and shooting further afield.
Reviews can only be left by Context customers after they have completed a tour. For more information about our reviews, please see our FAQ.
Very knowledgeable guide.
Feb. 4, 2020
The tour of Asakusa was great. We felt like Aquiles was a bit timid and did not mesh with our needs. No real fault of Context, but compared to our other guide, Aquiles needed more enthusiasm and needed to point out more items in the market and explain more to us about local products.
Oct. 7, 2019
Our guide was enthusiastic and knowledgeable. This tour, however, is entirely mischaracterized in your materials and in our email exchange. The large portion of this tour is spent walking down a street that leads to a temple that has some interesting items but is almost entirely targeted at tourists -- Japanese included. There was little sense of a neighborhood or getting a sense of Tokyo, which is how it was described.
Jul. 16, 2019