Is Tokyo the city of anime?
Any and all websites and information on Akihabara should point to one thing — the fact that Akihabara undoubtedly makes Tokyo THE city of anime. The region in Tokyo is filled with bright venues and experiences all centered around the popularity of anime and manga. Akihabara contains shrines, a major shopping district for video games, anime, manga, electronics, and computer-related goods, which all display anime and manga icons. Filled with various historic sites to contrast the ever-prominent electronic hotspots, Akihabara is the perfect destination for anime and history lovers alike.
When the shrine of Akiba, a fire-controlling deity, was destroyed by a fire in 1869, the area began to take shape. Before this, Akihabara was merely a passage between Tokyo and northwestern Japan, a region home to craftsmen, tradesmen, and low-class samurai. Following World War II, the city began to see rapid growth, based on the selling of household electronic goods, which prompted the nickname, Akihabara Electronic Town.
Whilst anime has been an established form of entertainment since 1907, modern anime and manga have been closely intertwined since the 1960s. Anime in its modern form was first seen in 1956, which was done with the art style seen in manga. Soon, the first show was broadcasted overseas: Astro Boy in 1963. At a similar time, Mushi Productions was formed by Osamu Tezuka. This was the first major anime production company and hence has been a major catalyst in the creation of contemporary shows such as Dragon Ball Z and Attack on Titan.
Although closely paired with anime, manga has seen a much more sustained history. It is said that the first manga dates back to the 12th century, however, the art form came into popular use in the 18th century. This was due to a western 'characterization' implemented by the emperor at the time. Since then, it has been seen as a part of propaganda during wars such as the Sino-Japanese War and World War I and II before transforming to complement the popularity of anime.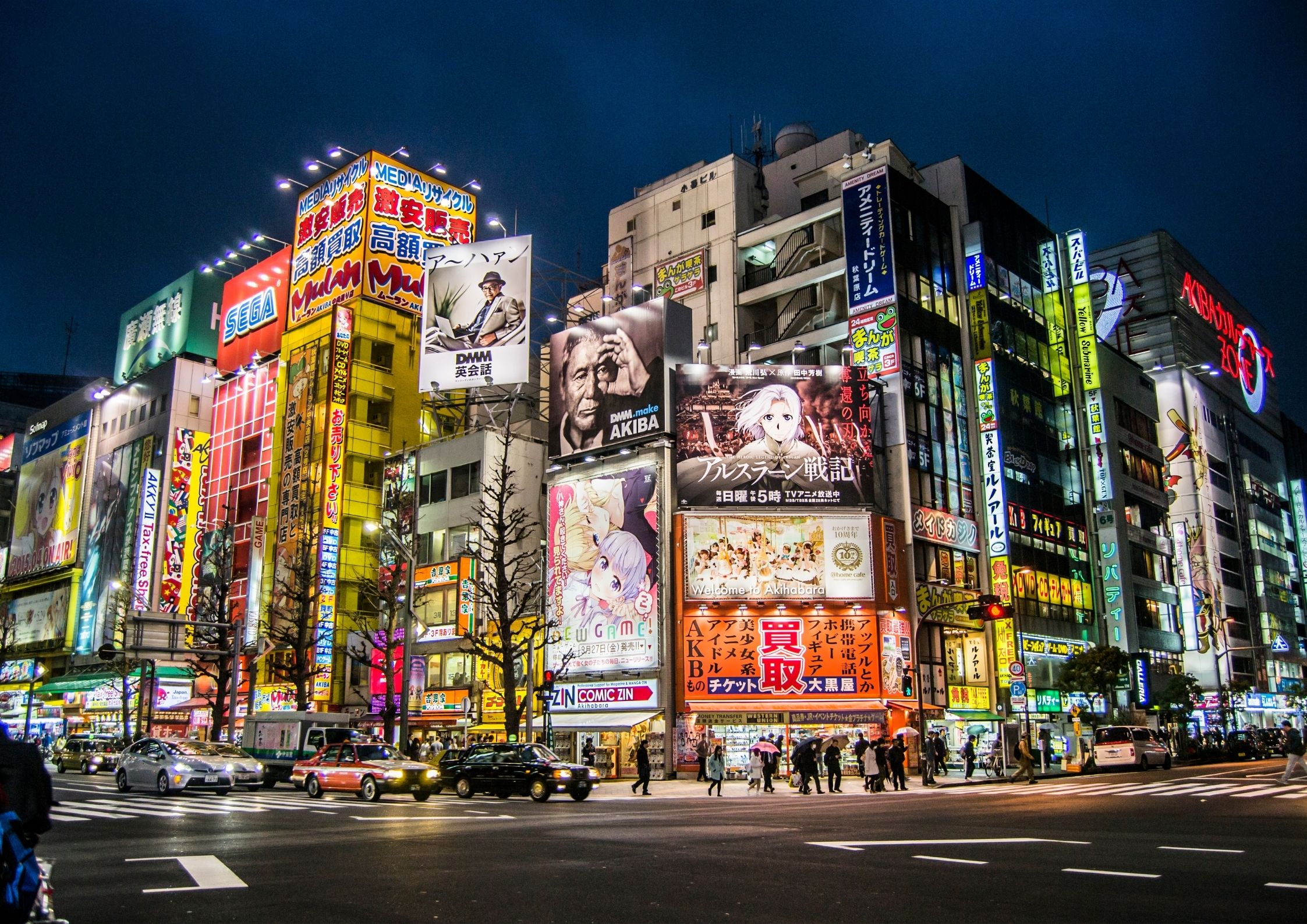 Here are the best places to visit and things to do in Akihabara, Japan:
Go on a serious shopping spree:
Akihabara is home to major shopping centers, one such being the Mandarake Complex situated on Akihabara Junk Street. Many who enjoy manga want to buy in bulk, so why not go secondhand shopping at this 8-floor Complex filled with manga, video games, and displays? The building is filled with everything a manga lover could want, including doujinshi. This is the creation of fan-made manga inspired by real manga stories and, although there are usually 18-plus installments, there is something for everyone.
The Yodobashi Camera store in Akihabara is a primary reason as to why the region garnered the name 'Akihabara Electric Town'. The 9-storied building is one of the biggest and best electronic stores in Japan. It has a brilliantly wide variety of technology and gadgets that makes a great stop in the city for at least 2-3 hours. The store is just across from Akihabara Station, so it gives you the perfect excuse to try the Japanese railway system.
If the Mandarake and Yodobashi Camera stores aren't enough, the Animate store, located along Chuo-Dori is another shopping center with vast amounts of DVDs, souvenirs, comic books, figurines, and anime song CDs. Animate is the home of anime and otaku (young people with interests in anime and pop culture). This destination is a must for those looking to immerse themselves in anime.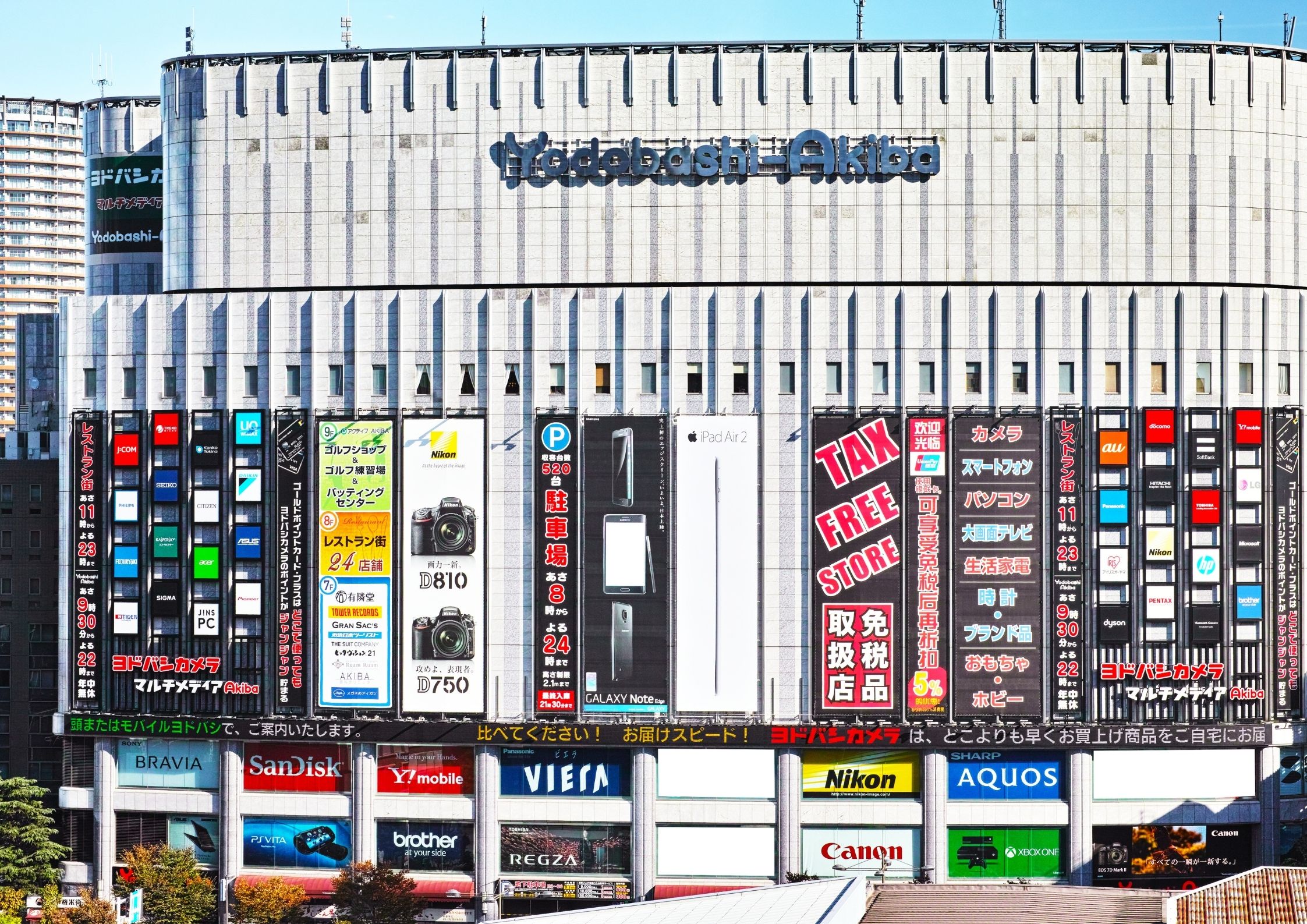 Visit a Maid Café
For those with a more niche interest in Japanese culture, a maid café may be a fun lunch experience. All within a close vicinity there are a plethora of maid cafes with women dressed up as maids. This has been done since 2000 and promotes the waitresses (maids) interacting with customers as much as possible. Because of the popularity of the maids and their integral role in Japanese culture, it is not uncommon to see women dressed up on the streets of Akihabara, so don't be surprised.
The top cafes that are consistently recommended seem to be Home Café (Kandamyojin-Dori Street), Cure Maid Café, and Maidreamin. Each of these has been said to have a wide stretching appeal with a calming mood. It is Akiba Zettai Ryoiki that takes a spin on the idea and adds furries. If you feel that is more your speed, then it can be found near the Kamda Myojin Shrine.
Go for a gaming session:
Just as Akihabara is filled with maid cafes and electronic stores, another option for any travelers in the area is to go to one of the many arcades. These classic arcades give the opportunity for you to enjoy both video games, anime and manga, and otaku all at once.
The Kanda Myojin Shrine:
This longstanding shrine, which was built 1,270 years ago, was an important shrine to both the warrior class and citizens of the area. Natural disasters and the expansion of Edo Castle have forced the shrine to be relocated a multitude of times but now it resides on an expensive site of Tokyo real estate. Whilst it was once frequented by the low-class samurai of the Edo region, the Kanda Shrine is now commonly visited by those looking to experience the technological wonders of Akihabara, so why not join in? It is also highly recommended that you experience the Kanda Matsuri or Kanda festival. This festival takes place on the closest Saturday and Sunday to May 15th and only on odd-numbered years, but it is held in honor of the Kanda Shrine and sees the streets packed.
Our other recommendations:
For those traveling with a partner, it might be worth visiting the Tokyo Daijingu Shrine to celebrate all things relationship and love related.
Thrill seekers might also look to participate in some real-life Mario Kart racing complete with cosplay on the streets of Akihabara.
Akihabara is a beautiful, eccentric region that celebrates all Japanese pop culture, anime, manga, and otaku. If you're looking for more, explore the anime capital of the world with Context. Visit Akihabara with a Context expert on our tour 'Otaku: From Geek to Chic'.