Paris, with its beautiful gardens, sweet crepes, and abundance of interactive museums and sites, is the perfect city to bring your kids to. The city's ingenuity, creativity, and artistic spirit are sure to inspire the imagination of children and adults alike. Whether you're visiting ancient Egyptian relics at the Louvre (the Seated Scribe is a family favorite), walking along the twinkling Seine, or sampling decadent Parisian pastries, the whole family will look back fondly on the wonderful adventures in the City of Lights.
Of course, we understand that traveling with kids can be especially challenging. Between making sure that the little ones are entertained and making sure that you're visiting all the unique landmarks that Paris has to offer, you're juggling a lot. Breathe easy and leave some of the planning to Context. We offer a variety of different tours in Paris (and beyond) that are tailored specifically to suit the interests of children, keeping them engaged and curious. With the added bonus of our included skip-the-line tickets for some museum tours, you'll avoid waiting in long lines with fidgety and restless children! Read on to learn more about what to do in Paris with the whole family.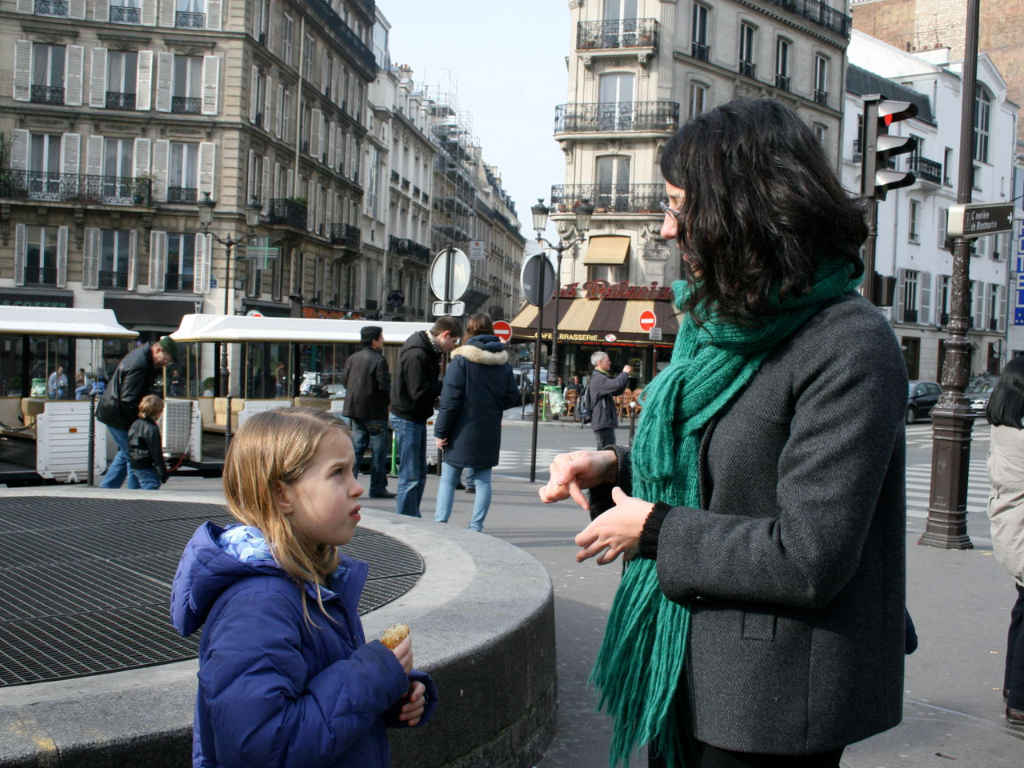 Things to do in Paris with Kids (for all ages)
1. Gaze at mesmerizing Gothic architecture
Okay, we know what you're thinking. A world traveler and history-driven person such as yourself is undoubtedly interested in Gothic architecture in Paris. However, won't kids find it dull? Gothic buildings are the stuff of fantasy. Gargoyles, stained glass, flying buttresses, and other iconic architectural marvels from the city's medieval past will spur the imaginations of all ages, igniting the curiosity of your child's mind. Armed with engaging stories from expert storytellers and interactive activities, our Île de la Cité Tour for Kids: Notre Dame and Sainte Chapelle will leave your whole family in awe of the Notre Dame, Church of Saint-Séverin, and other Gothic sites in Paris.
2. Eat mouth-watering chocolate
If there's one thing we know about children, it's that they love getting their fingers sticky. Take a tour through Paris' pastries and chocolate shops and indulge your family's sweet tooth. Dense truffles, crunchy pralines, and thick ganache will entice any traveler, no matter how old they are. Home of the world's best chocolate makers, Paris has a history in pastries and sweet treats as rich as the confectionary itself. Your family will not only be tantalized by the chocolates, macarons, meringues, and tartes, but also fascinated by the evolution of the chocolate and pastry-making process in Paris.
And if you're joining us on our Paris Pastries and Chocolates Tour, you can always customize the adventure depending on your family's allergies, tastes, or other preferences.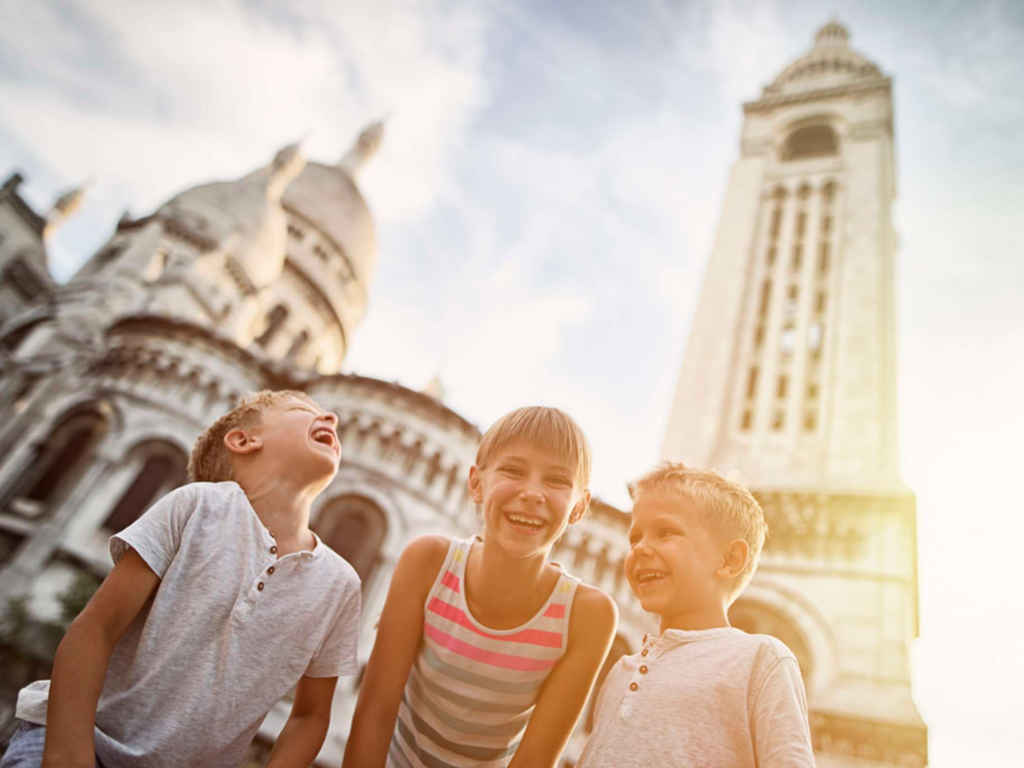 3. Meander through Montmartre
Home of artists and bohemians through the centuries and setting of the ever-popular movie Amélie, the neighborhood of Montmartre is a must-see destination when you're in Paris, especially with the little ones. The winding streets on a beautiful hill with pockets of art and sculpture everywhere you turn will certainly inspire questions of all kinds. Children, perceptive as they are, will wonder about the tranquil, cobblestoned streets and notice how much less noise and activity there is compared to other parts of Paris. On our Montmartre Tour for Kids, scholars trained in working with children tell riveting stories of Renoir, Van Gogh, Picasso, and other legendary artists that have contributed to the vibrant artistic spirit of Montmartre today.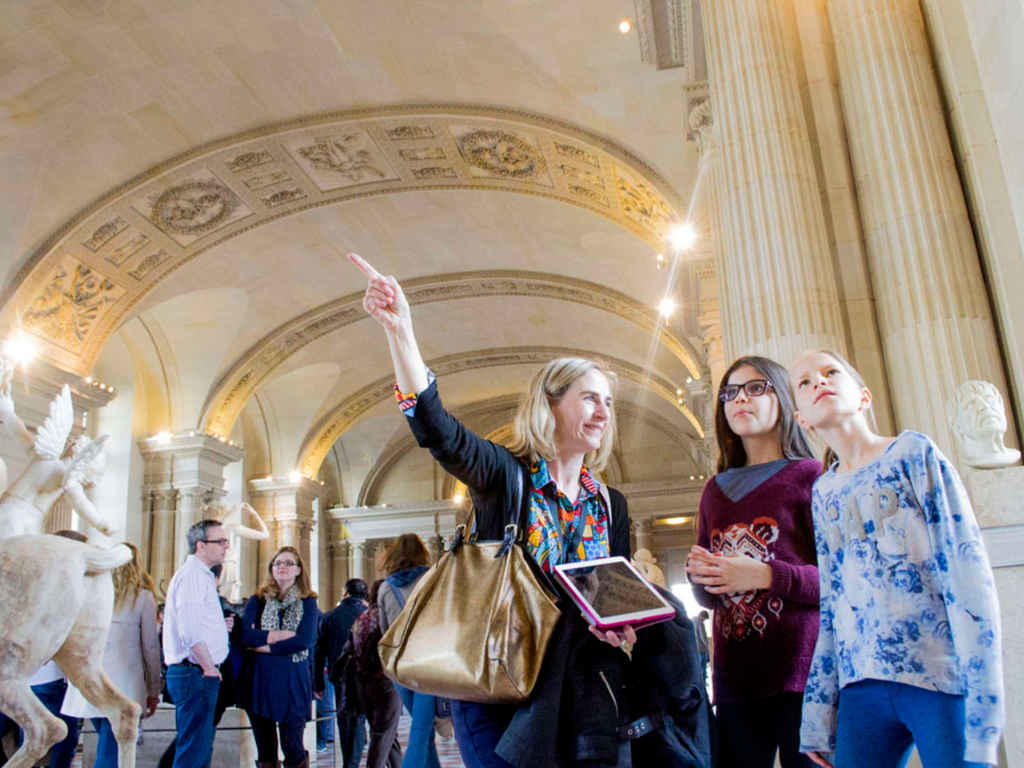 4. Visit the world's greatest museums
A visit to Paris has to include going to world class museums. The exterior of the Louvre itself, an eccentric glass pyramid, might incite a slew of questions from your curious little ones. Just wait until they step foot inside the museum, standing among its almost 380,000 historical objects. Your family will travel through time and space in this grand building that was once a fortress for the French royalty. From tales of the great pharaohs of ancient Egypt to the story of the Winged Victory of Samothrace in ancient Greece, the past will come alive right in front of you and your family's eyes. On our Louvre Tour for Kids, children are endlessly fascinated by the enigmatic Mona Lisa, our scholars ready to answer any questions from their inquisitive minds.
If you're looking for more art inspiration for the family, the Musée d'Orsay is great for children who are often drawn to the bright, swirling colors of Impressionism.
5. Explore the splendor of Versailles
Versailles makes a wonderful excursion outside the city if you're looking to get away from Paris for a day during your stay. The magical gardens that surround the estate combined with its incredible opulent palace make for a jaw-dropping trip to this royal house. Your family will be impressed with Versailles' perfectly landscaped jardins à la française, whimsical fountains, colossal statues, and hidden groves. On our Versailles Tour for Kids, we'll start out with Louis XIV's past and how he became king at the young age of five! Children always wonder what that's like.
Paris with Toddlers
1. Walk through gardens
Take your wee waddlers to the many lush and sculpted gardens of Paris. The brief reprieve from the city's hustle and bustle is especially delightful when you're traveling with a stroller. Some of our favorite gardens for kids include the Parc des Buttes-Chaumont, Jardin d'Acclimatation, and the Jardin du Luxembourg. Each of these gardens are unique in their own way. The idyllic Parc des Buttes-Chaumont is more nature heavy with waterfalls, hiking trails, and reflective ponds. At the Jardin d'Acclimatation, your toddler will love the pony rides, puppet shows, animals, and other activities to keep the young ones entertained. Similarly, you can find puppet shows, pony rides, and playgrounds at the Jardin du Luxembourg.
2. See animals in Paris
While Paris is a big city with limited fauna, there are a number of opportunities to see animals around the city. The Parc Zoologique has tons of furry friends to check out, and the Aquarium de Paris is great for watching our friends with fins. Another zoo your kids might like is the Ménagerie du Jardin des Plantes, which includes a few exotic animals, vultures, monkeys, a red panda, spiders, snakes, and big cats. Another spot great for seeing birds is the Marché aux Fleurs et Oiseaux where the flower market brings squawking parrots, chickens, and canaries every Sunday.
Paris with Tweens & Teens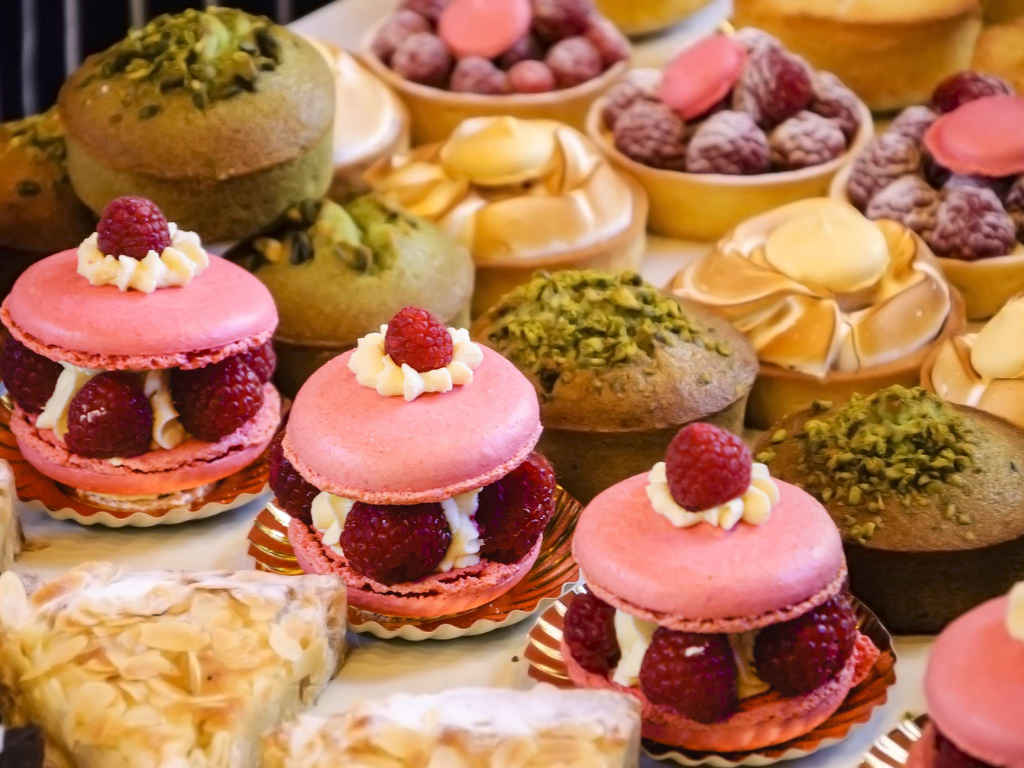 1. Experience Parisian Food and Markets
Food is the way to anyone's heart. With some of the finest food in all of Europe, Paris' gastronomy has a fascinating history full of fluffy, flaky baguettes, nearly 400 different types of cheese, and so much more. Its lively markets and aromatic boulgeneries are full of enticing flavors. Your family will be drawn to the many rich colors, smells, and palettes of Paris. For the more adventurous kids, foie gras, homemade rillettes, and other acquired tastes are a fun journey into new cuisines and cultures. Try Paris' delights with an expert on our Baguette to Bistro: Paris Food Tour or Paris Market Tour. If there's anything the family may not want to eat, you can always tailor the experience to suit your needs.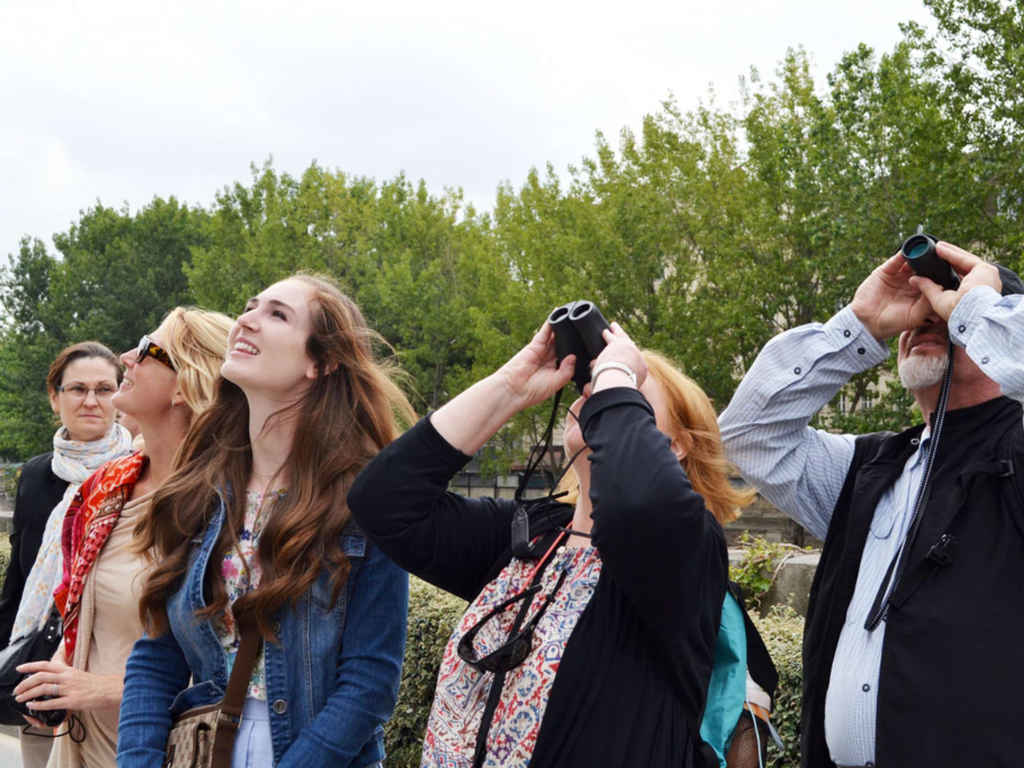 2. Float along the Seine
Relax and float along the most important waterway in Paris while understanding the city's important sites, landmarks, and points of interest. On our Paris by Riverboat tour, kids will be endlessly curious about the cool attractions that they encounter on either side of the rippling river. The tour starts first on foot at the Île de la Cité, the oldest part of the city and then continues on a boat where kids and adults can admire the charming Parisian landscape while getting a gist of its history. Children will love that this river adventure includes sites, like certain structures built for the Expositions Universelles of 1889 and 1900, that were originally meant to be seen by boat! Imaginations will run wild on this cruise.
3. Go underground to the catacombs of Paris
For your kids who love a true sense of adventure, Les Catacombes de Paris is the perfect place. The catacombs were constructed in the late 18th century when cemeteries were causing problems for public health. Because of these problems, the city soon decided to move burials to an underground site. At once creepy and intriguing, the tunnel is about 1,864 miles long and holds the bones of nearly six million people. Look out for the bones of Marat, Robespierre, and other figures of the French Revolution, which are also packed within these walls. Your kids aren't likely to forget Les Catacombes de Paris any time soon.
Paris with Kids in Context
With its time-defying appeal and constant vigor, Paris welcomes any age to partake in its wonders. We know that it can be difficult to plan a trip with the whole family, but Context makes it that much easier with our Paris custom tours and tours for kids. Make memories that last a lifetime, watch Paris' history come alive, and enjoy the meaningful connections you make with our expert scholars along the way... and if you're not visiting anytime soon, but looking to get your travel fix, check out our upcoming travel seminars (or upcoming Paris seminars)!