Tour Details
Tour Description
The Orsay museum in Paris is one of the most visited museums in the world, known for its vibrant collection of nineteenth- and early twentieth-century masterpieces by the likes of Courbet, Monet, and Seurat. This 2.5-hour Musée d'Orsay with kids tour, led by an art historian trained in working with children, provides a dynamic, child-oriented introduction to the museum and its highlights. Venturing through its expansive halls—the museum is housed in a former train station!—we'll look together at some of the major art movements represented in the collections, like Realism, Impressionism, and Post-Impressionism. Using learning activities and visual thinking strategies, we'll encourage close looking: What do you see in this image? Why might Van Gogh's works have such wild colors? Do Monet's Water Lilies look funny to you up close? Our hope is that our young art-spectators will come away with familiarity with these world-famous movements as well as a deeper appreciation for "reading" and understanding art.
From Trains to Tableaux—Musée d'Orsay for Kids Tour
The Orsay's collections are housed in an opulent turn-of-the-century building (quite à propos for displaying art of the same time period). But did you know this building wasn't always a museum? In fact, it was constructed as a train station! We'll begin our tour by interpreting the structure together, a first step in our lesson of "reading" art and our surroundings. Why would the building need such a lofty glass ceiling and enormous archways? Can you imagine where the trains might have gone? Surely we'll look at images of the station in its heyday before moving on to talk about the shift from station to museum. We might also talk about other museums we've seen, perhaps in our home cities, and imagine what other unconventional spaces could be used to house art collections.
Painting in Nature!
With discussions of trains under our belts, we'll move on to the art itself. We may start with works from the Barbizon school, considered a precursor to Impressionism. Barbizon painters worked almost exclusively outdoors, en plein air, and tried to paint their surroundings in as realistic a way possible. Have you ever taken a sketchpad outside to draw? How is it different than drawing a subject, inside, from memory? Would the colors of your drawing change depending on the time of day and the position of the sun?


Moving on from the Barbizon, we may look at Realism, particularly works by Courbet and Daumier. These artists and their contemporaries liked to paint the people they saw in the every day—doing their shopping, or playing chess—rather than stiff, idealistic portraits of people like Kings and Queens. Sometimes their paintings and drawings were humorous and even satirical, while at other times they were simple reflections of human activity. Looking at these works together, we'll turn the question to you: If you had to draw or paint in a Realist manner, what would you want to draw?
Impressionism
At the heart of our walk, we'll take in the work of the Impressionists. These artists—some of the most famous of which are Claude Monet (whose house and garden we visit on our
Giverny Tour
), Edgar Degas, and Édouard Manet—rejected formal artistic rules. Like the Barbizon and Realist painters, they preferred subjects drawn from modern life. Can you detect any differences between the Impressionist works and the Realist works we just saw? One clarifying difference is in the brush strokes—in the Impressionist works, they are visible, short, and thick—almost texturized. Can you imagine what an Impressionist painting might feel like to touch? This was revolutionary at the time, and many of these artists were ridiculed by the press and art collectors for being too
avant-garde
with their ideas.
"[Our guide] made the tour valuable and fun for both adults and children. He keyed into each of my children's different interests and worked with us in a pleasant and informative way. We felt that we came away from our tour with a much deeper knowledge of art and history. We would highly recommend . . ."
Take Aways
As our time together comes to a close, perhaps after a brief look at some of the Post-Impressionist works in the museum, like Pointillism (can you imagine the time it might take to paint a large-scale canvas with tiny little dots?), we'll emerge with a better understanding of how to look at art, and perhaps also the ability to see the evolution of these nineteenth-century movements. Our Musée d'Orsay for Families tour is the perfect complement to our
Louvre for Kids Tour
, which looks at art from Antiquities until the early nineteenth-century.
Booking Instructions
Please let us know in advance of the tour if you or your children have special interests you would like addressed.


In addition to our
family program
tours, we may be able to adapt certain other tours to the needs of families, though please note such adaptations would not incorporate special activities. Please contact us for more details.
FAQ
What kind of art is in the Musée d'Orsay?
The Musée d'Orsay collection contains works roughly from 1848-1914. Some of the art movements include Romanticism, Realism, Impressionism and Post-Impressionism, Symbolism, and Pointilism and such artists as Manet, Courbet, Corot, Monet, Renoir, Degas, Gaugain, Cézanne, Van Gogh, and Seurat. Our walk will focus on the tenets of these movements in a child-friendly way.


There are 7 in my group but your website won't allow me to include more than 6 participants. Can't you make an exception?
No, unfortunately, due to venue reservation restrictions, we cannot accommodate groups larger than 6 people. If your group is larger, we recommend you split into multiple groups.
When is the best time to visit Musée d'Orsay?
The Musée d'Orsay is very busy and not as spacious as the Louvre. We highly recommend visiting the museum when it is open late on Thursday evenings.


Is the Musée d'Orsay wheelchair accessible?
The Musée d'Orsay is wheelchair accessible. There are elevators throughout the museum and you can print a wheelchair accessibility guide from the site.


Do you have an adult version of this tour?
We do! See our
Musée d'Orsay Tour
for a small-group, in-depth tour of the collection geared for adults and mature teens.
Are children's tickets free?
Yes! If you booked a private tour, participants under 18 are free to enter the museum.
Where You'll Start
Tour Experts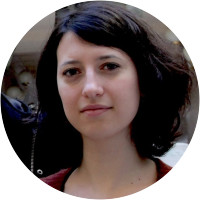 The daughter of a sculptor, Marie has been surrounded by art ever since she was born. A native Parisienne, she holds an undergraduate degree in history and art history, with a specialty in iconography and French and Flemish paintings from the 16th to the 18th centuries. She also holds a Master's degree in museology from the Ecole du Louvre and one in Art History from the Sorbonne. She currently works for the French National Art History Institute on special cultural events. Since she loves literature, ballet, theatre, opera, jazz clubs, and classical concerts—she has been playing the piano since she was 9—Paris and its artistic life are a perfect fit.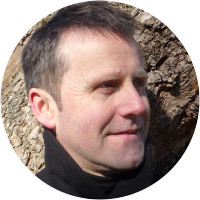 James King is a painter, sculptor and printmaker living in France since graduating from the University of Oxford in 1987. In 2011, after twenty-five years in Paris, he moved with his French wife and three young children to the Vexin region, west of the capital, not far from the village of Giverny, where he frequently leads walks for Context through the house and gardens of the impressionist painter Claude Monet. James also leads tours of the Louvre and Orsay museums, where he enjoys sharing with adults and children alike his intimate experience of painting and sculpture. In addition to art-focused seminars in Paris, he leads a number of hands-on painting and drawing workshops for Context in Giverny, Auvers sur Oise (the last home of Van Gogh), and other places.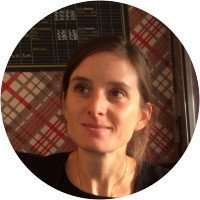 Caroline is an adoptive flâneuse and has been wandering Paris' narrow streets and leafy boulevards since 2003. She holds an undergraduate degree in French and Art History with a specialty in 19th-century art and literature, and pursued graduate studies in Art History at Paris IV La Sorbonne, writing a thesis on popular imagery and caricature in Revolutionary and Napoleonic Paris. Her research was published in the journal European Comic Art. She also writes exhibition reviews and features. Her writing has been published in Apollo Magazine, the TLS, Condé Nast Traveler and WSJ Magazine.
Reviews can only be left by Context customers after they have completed a tour. For more information about our reviews, please see our FAQ.
Beate was wonderful. She was so engaging and knowledgeable. She was prepared with activities for the children to keep them interested and explained everything to both kids and adults so we got a great experience of Impressionism and the Musee d'Orsay. We highly recommend Beate to everyone!
May. 4, 2023
Fantastic tour today with Laurent. He's a terrific storyteller and kept everyone engaged. Many thanks!
Feb. 14, 2023
This was our second tour with Laurent and it was amazing. Impressionist is the movement I like most and it was fantastic to learn more about it. Laurent taught us about the style before Impressionism, the impressionist movement and the post-impressionism style. Laurent just had so much information to share with us, which was truly fantastic.
Jul. 30, 2022