Tour Details
Tour Description
Just outside Paris, the Palace of Versailles and its surrounding gardens offer a magical world of historical discovery. Covering almost 1,000 acres, the vast grounds include perfectly landscaped jardins à la française, whimsical fountains, colossal statues, and hidden groves, perfect for young royals to play hide-and-go-seek. Our four-hour Versailles Palace Tour for Kids, led by a family-friendly scholar, explores the many wonders of the château and its world-famous gardens, tying both into the story of their grandiose creator, King Louis XIV of France.

NOTE: This tour includes a car service that will pick you up at your accommodation. Please tell us your hotel or apartment address in the 'Additional Details' box while adding the tour to your shopping cart.
Sites Visited
Versailles Palace
Versailles Gardens
Included
Car transfer from Paris to Versailles
Optional add-on for car transfer back to Paris at the tour's conclusion
Skip-the-line entry tickets into Versailles Palace and grounds

Please Note: Our team will pre-purchase timed admission tickets on behalf of your party. However, due to enhanced COVID-19 safety precautions at this venue, there will be a mandatory security line which we must wait in together.
Itinerary Details
Our adventure begins on the car ride from your accommodations in Paris to the royal estate, during which we will get acquainted with the palace's history. Though we will focus on the estate Louis designed as an adult, by beginning with his childhood we can get a better look at the factors that shaped his future identity as King of France. Louis XIV became King at the very young age of five, in 1638. What's it like to be King before you're ten? Do you have to listen to the adults?
Together, we'll begin with the palace grounds and learn about the carefully kept fountains, statues, and plants. We'll learn how head landscaper André Le Nôtre designed the gardens to reflect Louis XIV's famous Sun King myth. Then, we'll go into "explorer mode," tracking down the secrets of the gardens and taking in the beauty of Le Nôtre's landscaping. On our journey through the gardens, our guide will introduce interactive games geared toward bringing the history of Versailles to life.
Finally, we'll make our way to the interior of the palace, imagining how this immense 2,300 room structure could once have been a small countryside residence. While exploring the eternal halls and sumptuous apartments, we'll picture life within the château, the fashions, the opulent balls, and the passion for art and music.
As our visit together comes to a close, we will leave with an understanding of the role Versailles played in maintaining the Sun King's persona. Additionally, we will know the stories behind various sculptures and landscaping in his manicured gardens. With our adventure at its end, we'll return to Paris or wander through the rest of the grounds with our family, stories of kings and queens floating through our heads.


FAQ
What is included in the cost?
The price of the tour, expert guide, hotel pick-up and transfer from Paris to Versailles as well as the passport tickets. We purchase dated and timed reservations which offer priority access to the Palace. Your guide will have them on hand.

Where does the tour end?
The tour will end in Versailles. You can return to Paris at your leisure by train or taxi.

Do you reserve headsets for this tour?
Depending on your group size, we may be required by the venue to order headsets in which case you'll see a "Headset Fee" added to your order. If you would like to guarantee headsets for your tour regardless of your group size, please email us and we'll be happy to get them reserved for you.
Will the fountains be turned on?
Fountain shows are scheduled on Saturdays and Sundays, from April 1-October 31. There are also fountain shows on certain Tuesdays during this period. On all other Tuesdays and Fridays, April-October, there is music in the gardens, but no fountain show. On Wednesdays and Thursdays, April-October, there is no music or fountain show. In the winter months, there is no music or fountain shows on any day.
Is this tour wheelchair accessible?
Please contact us to discuss in more detail your mobility concerns so that we can best advise.


Where You'll Start
Tour Experts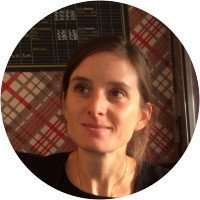 Caroline is an adoptive flâneuse and has been wandering Paris' narrow streets and leafy boulevards since 2003. She holds an undergraduate degree in French and Art History with a specialty in 19th-century art and literature, and pursued graduate studies in Art History at Paris IV La Sorbonne, writing a thesis on popular imagery and caricature in Revolutionary and Napoleonic Paris. Her research was published in the journal European Comic Art. She also writes exhibition reviews and features. Her writing has been published in Apollo Magazine, the TLS, Condé Nast Traveler and WSJ Magazine.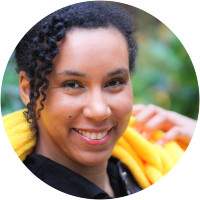 Sandra is an art historian specializing in the link between European art, history and society from the 15th to the 19th centuries. She holds a Master's degree in Art History from the Université La Sorbonne, where she specialized in Italian Renaissance painting and the iconography of the modern European family. Originally from Canada, she also holds an undergraduate degree in Linguistics, with a double specialization in French and Spanish Language Civilization, and has lived in Madrid, Barcelona, Seville, and Rome, before finally settling in Paris. She began guiding in Rome, where she spent over 10 years studying Italian history and art, and guiding groups regularly through the Vatican Museums, the Sistine Chapel, the Borghese Gallery, and the Roman Forum. She loves music, dance, theatre and art in all of its forms and enjoys sharing this passion with visitors and museum-goers of all ages.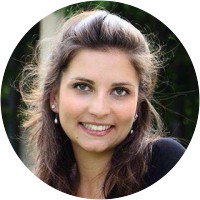 Jessica is an art lover. Interested in Art History since high school, she decided to study Art History at the Paris West University and later followed courses at a specialized school in art to become an Art Dealer. With an Art Expert degree, it was not enough to give a price to the priceless, so she decided to move to New York and study English at the New York University. After a few fantastic years spent on the other side of the Atlantic, meeting people from all over the world, discovering the amazing city of New York and travelling around the USA, she came back to Paris and obtained a Master's degree in Art History at the Paris West University. Jessica specialized in art of 17th century with a focus on art during the reign of Louis the XIVth. She is today a licensed tour guide. Becoming a tour guide was a way for her to combine her love for art and her love for meeting new people from all over the world.
Reviews can only be left by Context customers after they have completed a tour. For more information about our reviews, please see our FAQ.
Caroline was patient and informative. She walked us through all the hidden gems of the gardens. I had been there several times in the past, and had never seen all that she showed us today.
Jul. 5, 2022
Fantastic tour! Marie was an excellent guide. She is incredibly knowledgeable and very personable. We had a great time.
Jun. 25, 2022
Sandra was awesome! Very knowledgeable, friendly, and able to connect with each member of our family. Made the tour very enjoyable!
Aug. 25, 2019