Tour Details
Tour Description
On this full-day excursion from Paris with an expert guide, we will take a car to one of the most impressive royal residences in history: Versailles. We'll explore the masterpieces that make this one of the greatest achievements of 17th-century art and architecture, including the palace, the royal gardens, the Trianon estate, and Queen Marie-Antoinette's Hamlet.
As we walk, we'll discuss the historical, architectural, and artistic significance of this sprawling 2000-acre estate while taking in its awe-inspiring grandeur. Majestic and monumental, Versailles is associated with the reign of the Sun King, Louis XIV. As we visit the palace and gardens, we will learn how the king used associations with the sun and the Greek god Apollo to establish his absolute power. (For more on the French Monarchy, try our
Paris French Revolution History Tour
.)
We'll begin our visit with the palace—the King and Queen's apartments, the Royal Chapel, the Royal Opera, and the most symbolic space in Versailles, the Hall of Mirrors. Jules Hardouin-Mansart designed this expansive gallery lined with shimmering mirrors, originally illuminated by 20,000 candles, to reflect the Sun King's glory. Next we'll tour the royal gardens, which have been described as one of the world's largest open-air museums. Designed by the landscape architect André le Nôtre, the geometrically precise gardens were a feat of hydraulic engineering as much as an artistic wonder. After breaking for lunch at one of the restaurants on the estate, we'll head to the Grand and Petit Trianons. These smaller palaces, built on a much more human scale, provided the royal family with precious respite from court life. We'll explore the pink marble and orderly gardens of the Grand Trianon, the most private of Louis XIV's palaces, and the Petit Trianon, given as a gift by Louis XVI to Marie Antoinette, which includes the tranquil Monument of Love, the Belvedere, the Grotto, and the Hamlet.

By the end of our full-day excursion, we'll have a sense of the estate's beauty and importance and understand how Versailles became the envy of kings and queens throughout Europe.
Miscellaneous Notes About Our Tour
During the summer, there is a special music & fountain show on Saturdays and Sundays. On Tuesdays and Fridays, there is music, but no fountain show. On these days, the bosquets and groves are all open. On the other days of the week (Wednesday, Thursday), and in the winter months, they are not open, nor are the fountains on. Much of the site is closed on Mondays.
Interested in a shortened version of this itinerary? Check out
our Half-Day Tour of Versailles here
.
FAQ

What is included in the cost?
The price of the tour, expert guide, hotel pick-up and transfer from Paris to Versailles as well as the entrance to the Palace, the Gardens, and the Trianon estate. We purchase dated and timed reservations which offer priority access to the Palace. Your guide will have them on hand. If you choose to take the train to Versailles, the cost of tickets is not included. The cost of lunch is not included.

Where does the tour end?
Unless you've booked a return transfer to Paris with us, the tour will end in Versailles. You can take a train or a taxi and return to Paris at your leisure. Your guide will help you with directions. If you've booked a return transfer from Versailles to Paris with us, your guide and driver will drop you off at your hotel.
I see you offer a half-day tour as well. Which is better?
We don't necessarily recommend one over the other. The half-day tour allows you to visit the palace and the gardens with an expert and explore the rest of the grounds independently after the tour. The full-day tour offers an in-depth visit of the whole Versailles estate with an expert and includes the palace, the gardens, the park, the Petit and Grand Trianons and the Queen's Hamlet, as well as a local lunch (at your own expense).


Can we take the train instead?
Yes. However, the trains are often delayed or crowded. Please note that the time to travel from Paris to Versailles is longer than by car, which means that you'll spend less time with the guide on site. Note that train tickets (approx. 10€ round trip per person) are not included in the price of the tour. It is a good idea to have some cash on hand for these or to purchase them in advance of the tour.

Can we meet the guide in Versailles?
Yes. Please contact us in advance of the tour to discuss the logistics of the tour and we will update your itinerary with a meeting point in Versailles.


Is this tour wheelchair accessible?
Please contact us to discuss in more detail your mobility concerns so that we can best advise. We can arrange a car service for visitors with mobility concerns. We don't recommend using public transportation to travel to and from Versailles. Not all of the RER stops are wheelchair accessible.


Is this tour appropriate for children?
Yes. Our expert guides have experience working with children and can tailor the tour to your needs.

There are 9 in my family but your website won't allow me to include more than 8 participants. Can't you make an exception?
Contact us about the possibility of doing a larger group!
Where You'll Start
Tour Experts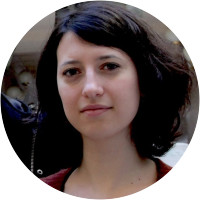 The daughter of a sculptor, Marie has been surrounded by art ever since she was born. A native Parisienne, she holds an undergraduate degree in history and art history, with a specialty in iconography and French and Flemish paintings from the 16th to the 18th centuries. She also holds a Master's degree in museology from the Ecole du Louvre and one in Art History from the Sorbonne. She currently works for the French National Art History Institute on special cultural events. Since she loves literature, ballet, theatre, opera, jazz clubs, and classical concerts—she has been playing the piano since she was 9—Paris and its artistic life are a perfect fit.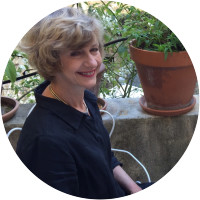 Marie Theres is a painter who has made Paris her home for more than two decades. She works in her studio in Montmartre and shows her paintings in galleries in Europe and the United States. She studied history at the University of Cologne, Germany and painting at the Pennsylvania Academy of Fine Arts in Philadelphia before coming to Paris to study art history at the Ecole de Louvre. Her knowledge of art history is enhanced by her practical painting experience. Beyond a purely academic approach, this enables her to convey the emotional dimension of the artwork and to focus attention on the act of creation. She loves to share her passion for art and painting and is fascinated by the 19th-century artistic heritage of Paris, its art movements, and urbanism.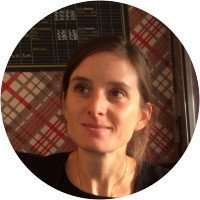 Caroline is an adoptive flâneuse and has been wandering Paris' narrow streets and leafy boulevards since 2003. She holds an undergraduate degree in French and Art History with a specialty in 19th-century art and literature, and pursued graduate studies in Art History at Paris IV La Sorbonne, writing a thesis on popular imagery and caricature in Revolutionary and Napoleonic Paris. Her research was published in the journal European Comic Art. She also writes exhibition reviews and features. Her writing has been published in Apollo Magazine, the TLS, Condé Nast Traveler and WSJ Magazine.
Reviews can only be left by Context customers after they have completed a tour. For more information about our reviews, please see our FAQ.
We had a great day at Versailles with Laurent. He did a great job focusing on what we had asked for as the theme of the tour and taught us a LOT that we did not know. We would love to go to Versailles again with him on a different focus and I'm sure we would learn a lot more.
Sep. 24, 2021
All was super!
Nov. 28, 2019
I took this tour because I knew I wouldn't get enough out of Versailles with just a guidebook or audio guide. Now that I've done my full day tour with Laurent, I realize I had no idea what I've been missing in my travels! This tour exceeded my expectations. Laurent shared his encyclopedic knowledge in a way that held my attention and made Versailles even more interesting to me than I thought it would be. If I was traveling for longer, I'd be seriously looking into what other docent-guided tours you had available.
Nov. 26, 2019