Tour Details
Tour Description
The terms tequila and mariachi have become synonymous with the image of Mexico itself, but what's really behind the formation of these famous art forms and how did they become so globally familiar?
Tequila and Mariachi Night Tour in Mexico City
On this authentic 2.5-hour Mexican music and drink tour with an expert guide, we dive deep into the origins of Mexico's most famous expressions of merry-making: mariachi and tequila. But we also look beyond these icons to discover what else this diverse country hears and tastes. We'll walk around Mexico City's legendary Garibaldi Square as we discuss the mariachi greats and then tour the Tequila Museum, ending with a sunset tasting of tequila and mezcal on its rooftop restaurant. This is an off-the-beaten-path experience that is best done with an expert who knows the area.
Garibaldi Square at Night
We'll begin our investigation with a discussion of the history of Garibaldi Square, also known as "Mariachi Square" for its dozens of wandering bands for hire who inhabit the plaza daily. The square itself was renamed​ in 1921 after José Garibaldi (grandson of the famous Italian Prime Minister Giuseppe Garibaldi), who fought during the Mexican Revolution. We'll take a few minutes to stroll the mariachi musicians hall of fame to discuss greats such as Pedro Infante and Juan Gabriel before sitting down in an authentic pulqueria, where we'll taste tequila's little-known cousin pulque, also made of agave but fermented rather than distilled, and hear the fascinating story behind its fall from fame and recent rebirth in popularity. We may also have a chance to hear live regional music from other areas of Mexico such as Son Jarocho from Veracruz or Corridos from the north and compare them with typical mariachi rhythms dominating the square.
Tequila, Mezcal and Mariachi Tour
Now having gained a context of other popular music and drinks of Mexico, we'll turn our attention to tequila, mezcal, and mariachi itself as we explore the Tequila Museum. On the museum's second floor we'll dive into the details of agave and maguey farming, harvesting, distilling into alcohol and distribution. Then we'll learn more about the history of mariachi music from its origins in Jalisco to its popularity throughout the country and finally the world. At the rooftop restaurant we'll taste tequila and mezcal side by side, to compare the drinks' similarities and points of distinctions firsthand.

Take Aways
By the end of our time with our expert guide, we'll have a better understanding of not just the famous traditions of tequila, mezcal, and mariachi music, but an underlying context of their histories and sister art forms that help us formulate a fuller picture of the Mexican people and their culture.

FAQ
What is included in the tour?
You'll notice there is a 200 MXN fee per person added to your cart during checkout. This covers the cost of your entry tickets to the museum, a drink and snack around the square, and a few songs from live mariachi musicians.
Where You'll Start
Tour Experts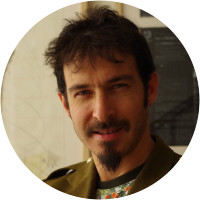 Born and raised in Mexico City, Julio Pastor is a proud pedestrian of his native city. He completed a BA in Fine Arts at UNAM. In 2008, he moved to the Netherlands where he completed his MFA, specializing in the Urban Landscape. After seven years, he returned to Mexico and turned the focus of his art production to the city that he roams every day. His art production is thoroughly inspired on what he encounters during his everyday walks, but also by a great deal of reading on topics related to architecture and urbanism. When not working at his art practice, Julio can be found teaching undergraduate drawing courses in the architecture department at the Universidad Iberoamericana, or enjoying the city with his wife and two children.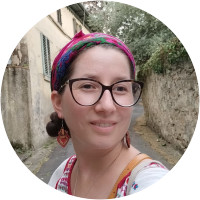 Right now Raquel Del Castillo is the editor-in-chief of Menú (the food issue) at El Universal newspaper and writer at 7 Caníbales. She has been a food journalist since 2000, writing for publications such as Forbes online, Munchies (Vice Mexico), chilango.com, and the national newspaper Milenio. She studied culinary arts and Communication at university. Now she mixes this knowledge of cooking and writing in her everyday work. She loves teaching recipes and leading tours to the local markets of Mexico City. She thinks that the best way to know the flavors of Mexico is to walk through these public places and go to the restaurants to see how chefs prepare the ingredients for the numerous traditional Mexican recipes, some of them published in her three recipe books.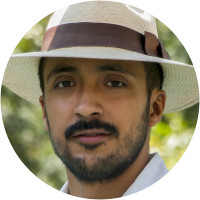 Gustavo spends more hours and days per week in the historic center than in any other place, either taking photos, planning and producing cultural activities or just walking around, searching for the best place to relax and have a drink. With an academic formation in the Arts (BFA and MFA, UNAM) he has been able to develop a creative and particular approach to the city. In addition, his passions include music, food and drink and are creative outlets for alternative research and experimentation. Gustavo plays frequently as a DJ in various venues all over Mexico City, and as a food & drink lover, he is currently involved in the creation of his own locally crafted gin brand.
Reviews can only be left by Context customers after they have completed a tour. For more information about our reviews, please see our FAQ.
Gustavo was great and the evening was interesting. However, this tour seems overpriced. The museum was disappointing and should have been a free admission event. With that in mind it was a lot of money for two mariachi songs, a pulque, and two shots of tequila.
May. 11, 2023
Julio is knowledgable and had great willingness to humor our stupid comments and questions!
Dec. 8, 2022
Gustavo is very personable and knowledgeable, especially about distilling alcohol. We learned a lot about Mexican alcoholic beverages and mariachis. It was an entertaining evening. However the tour could benefit from better organization, such as a description at the outset of where we would go and why. It was a little hard to follow.
Feb. 16, 2022