Tour Details
Tour Description
Armani, Prada, Marni—these are just some of the many fashion houses that call Milan home. During this three-hour Milan Fashion Tour led by an insider, we'll explore the places to visit in Milan for the fashion-forward, including the Quadrilatero D'Oro—'Golden Quad'—and smaller shops known for Milanese trends. We'll talk about Milan's rise to fame in the fashion world, the top brands behind this modish narrative and we'll visit a number of different glamorous designer stores as we stroke luscious silks and steal glances at sartorially inclined Milanese. We'll discover why all the top designers have established their headquarters here and what this means for world fashion.
Milan Fashion Tour
Since the beginning of the 20th century, Milan has symbolized the concept of "Made in Italy" and evolved into a mecca for fashion lovers, trendsetters, and fashion businesses. We'll start near the Emporio Armani as we begin our Milan Fashion Tour together, kicking off things by talking about this important figure in Milanese (and global) fashion history. As we wind our way through the heart of Milan's fashion district with a local insider, we'll look at the history of fashion in Italy, how it evolved from something for the elite during the Italian monarchy to the democratization of boutiques and department stores today. According to the interests of the group, our focus can shift to particular designers, trends and includes both men's and women's fashion.
Montenapoleone, Via Sant'Andrea and Via della Spiga
In the company of our local expert, we'll continue our Milan Fashion Tour through Milan's renowned fashion hubs of Montenapoleone, Via Sant'Andrea, and Via della Spiga, a compact area in the heart of the city where all the big names of Italian fashion reside. Our guide will share with us many anecdotes and illustrative episodes to describe Milan's rise to fashion prominence. We'll talk about the 1950s to today using shops such as Versace, Valentino, and Loro Piana to show how fashion has developed. We may have a chance to talk to store designers as they describe the new collections and describe the various intricacies of running top brand stores in Milan.
History of Garments in Milan
As we leave the 'Golden Rectangle' behind us, we may head in a number of different directions. We might walk to the Galleria Vittorio Emanuele II as we admire it's numerous stores, including the original Prada store dating from 1913. This particular shop, in the heart of the prestigious glass-covered walkway, became a favorite destination for the aristocracy and the more elegant members of Europe's upper classes. Using this as a thread, we may well talk about the diversification of fashion and the rise of the 'ready to wear', attainable fashion that we see in Milan today. We'll learn about the transition of this company as the women in the Prada family started to have a role in the business and moved away from trunks and handbags to other luxury items.
Beyond Top Brands
Milan has more than designer brands on show. Our group may move away from the main fashion district to another neighborhood, such as the charming district of Brera. Brera is occupied by smaller independent designers and lesser-known Milanese brands. It houses a combination of artisanal goodness - home to leather and smaller shops as well as vintage and retro. We might spend the latter portion of the tour strolling in this neighborhood–which still retains some of its Bohemian spirit and has developed into a center for fashion.
Take Aways
This walk is designed for fashionistas and neophytes alike. It provides an excellent overview of Milan's status as fashion capital of the world, and allows us to dig in deeper into the ins and out of styles and trends today.


Note: For private tours, with advance notice and during specific times of the year, we may be able to arrange visits to private ateliers and encounters with designers. We can also arrange personal shopping with a stylist. On request only, please get in touch via italy@contexttravel.com.
FAQ
Where do we meet? Where does it end? The walk takes place within the fashion district (Via Monte Napoleone), and may stay within a relatively concentrated area or end in Brera. Your confirmation email will have the exact meeting point details along with a map, and 24/7 phone number.


What if it's raining? Tours operate rain or shine, but in the case of inclement weather, your expert will modify the tour so more time is spent indoors. It never hurts to have an umbrella on hand.


Is this tour walking intensive, and/or wheelchair accessible? Please let us know your requirements and we may well be able to adjust the tour for reduced mobility.


Is this tour appropriate for children? This walk is not a part of our official family program. That said, we may be able to arrange a visit with a family-friendly expert. Please contact us.
Where You'll Start
Tour Experts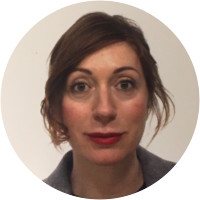 After graduation in Foreign Languages and Literatures in 2000 Federica began her career in the Fashion field. She collaborated at the beginning with small multibrand showroom in Milan and soon after she had the chance to work for Prada Group and Miu Miu as a sales account during the selling campaigns. This famous label gave her the possibility to establish collaborations with the most important and fascinating leaders in fashion like Giorgio Armani, Dolce e Gabbana, Moschino, Valentino, Tod's and Loropiana. Today, after 17 years of passion for fashion and love for Italian style recognized all over the world she is very happy to work for an iconic brand symbol of 'made in Italy', excellence and quality like Loropiana. She is also very grateful for living in one of the most exciting and trend setter city like Milan where tradition, innovation, fashion, art, culture and good food walk together never ending to surprise tourists from all the world.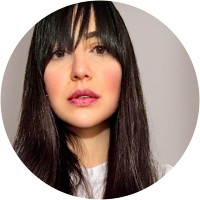 Thea is a Milanese freelance fashion designer and docent. She has a lifelong passion for fashion. She gained her BA in fashion design at the prestigious Istituto Marangoni in Milan where she studied for three years. Since graduating, she has worked as a fashion designer in many design offices such as United Colors of Benetton and Jil Sander. Thea is currently pursuing her career in fashion working on a number of different projects such as fashion illustration and fashion collection. She is also a fashion collection, fashion illustration and trend analysis lecturer at the Istituto Marangoni in Milan. She's truly fond of her city and admires the continual possibilities and various cultural attractions it offers, from fashion to art and contemporary design up to the classical and best-known food, wine, history and Italian traditions.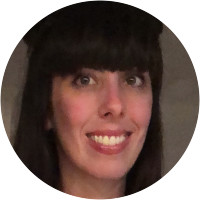 Leilane has been working, researching and teaching in the fashion field in Brazil, Italy and Japan for more than 15 years. She contributed to some of most reputable fashion educational institutions in San Paolo, Brazil before moving to Milan 2 years ago. As well as a Fashion Designer, she has worked for brands such as Vicunha, André Lima and Jogê. From 2004 to 2006 she was the creative director and the head of her namesake brand Lane Rigatto which was traded in San Paolo, Brazil and Tokyo, Japan. She has been a finalist as both a designer and an artist for Fashion Week and Sculpture contests in San Paolo. After various degrees in Fashion Design and another in Educational Practice she moved to Italy to finish her PhD in Fashion Design at Politecnico di Milano. She finished in June 2018.
Reviews can only be left by Context customers after they have completed a tour. For more information about our reviews, please see our FAQ.
Thea knows and loves fashion, she was a great insider to Milan fashion world.
Oct. 28, 2021
Federico was superb! She is so much fun, totally involved in the fashion industry given her background and her many colleagues who we encountered among various major brands. Enjoyed the afternoon tremendously and my husband really did also. He was engaged and while he teased us a lot, he did think he learned much about the fashion industry and Milan generally.
Oct. 14, 2019
Federica has both an encyclopaedic knowledge of Italian fashion but also a fantastic openness and lack of pretension. She proved an exceptional guide to everything shoe-related (which was my main goal for the tour) and the three hours passed on a flash.
Oct. 1, 2019