Tour Details
Tour Description
Unsure of what to do in Munich? In addition to our pre-designed
Munich walking tours
we can craft a wide-range of customized and personalized private tours of Munich. Drawing on our carefully vetted network of scholars and experts, the limits of what we can do are circumscribed only by the bounds of our collective imagination. We can design the perfect tour to fit your trip.
Customized Tour of Munich
With a network of local experts on the ground we can design a private tour of Munich on a wide range of topics. However, before requesting a custom tour, you might want to take a look at our full list of
Munich walking tours
. Chances are that we've already thought about it. For example, if you're looking for a solid introductory walking tour of the city take a look at our
Munich Orientation Tour
or maybe our
Munich Food Tour
, which focuses on Bavarian cuisine. We also offer a
WW2 Nazi Tour
which dives into the darker side of Munich's history. First timers may be interested in our
Welcome to Munich Tour
.
"Context seems to want its customer to go away and say, "Wow, that was exactly what I needed/wanted to happen""
Something Else in Mind?
But, if none of these pre-designed tours tickle your fancy, then we'll be happy to work with you to develop a customized private tour of Munich. Below, in the notes section, let us know the following:
How many hours would you like the walk to be?
What are your main goals for the walk?
Which sites and museums would you like to prioritize? Do you want to just pass by or explore inside as well?
Give us one or two words to describe your group.
Here are some examples of custom tours that might be of interest:
Take a tour of Munich's best museums, such as the Pinakothek trio of museums in the company of a local art historian or expert.
Combine a 3 hour history tour with a food or beer tour.
Architectural-focused Munich tour, in the company of a local architect.
Day trip to Nuremberg with a local expert or historian.
Third Reich tour followed by an excursion on one of our Dachau Day Trips
In the company of a local gallery expert or artist look at a few of the most prominent art galleries in Munich along with atelier spaces.
Please note: at this stage we do not do tours to Neuschwanstein Castle.


Please note: we cannot purchase tickets for Oktoberfest.
FAQ
I know what I would like to do, but I don't see it in your regular offerings. Can you arrange it for me?
Please contact info@contexttravel.com with details of your request and we will be happy to look into the possibility.


Why is the price listed as $0?
When we know more about your time frame and expectations for your custom tour, we can work out the pricing. Pricing for a 2 hour tour begins at 285 euros.
Where You'll Start
Tour Experts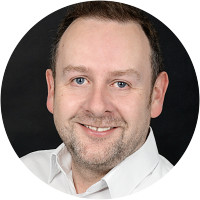 Brendan manages the English language branch of one of Munich's largest tour operators, and also has worked for many years as a guide for the Dachau Concentration Camp Memorial Site. He is experienced in introducing visitors to the full variety of Munich's culture, lifestyle and history, but likes to specialise in two areas in particular: the art on display in our wonderful galleries; and the darker aspects of 20th century history in the city that was the birthplace of Nazism. His academic background is in literature and history – with a first class degree from Liverpool University, and a past life as a tutor in the Department of Literature at Edinburgh University.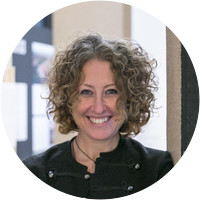 Ayca studied architecture in Istanbul, a city, which has always been her major inspiration. She moved to Munich in 2009 for Ph.D. in Byzantine Art and Architecture History at LMU. After she completed her studies, she worked as a lecturer and curator at TUM, in Architekturmuseum. The exhibition she curated "Francis Kéré. Radically Simple" was visited by 70,000 people in the Pinakothek der Moderne and was entitled as the most important architecture exhibition of the year by the Süddeutsche Zeitung. Since October 2017, she has been guiding and working on different art projects. She speaks English, German and Turkish. She travels very often and is addicted to surfing waves.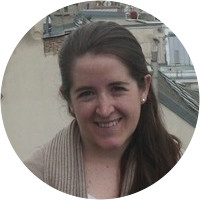 After travelling around her home country, Colombia, Camila lived in Washington, D.C., where she worked in the Natural History Museum. Later she moved to Barcelona to work in the Institute of Botany, Finally, she ended up in Munich to study biology, and immediately fell in love with the city and with Bavaria, especially with the amazing parks and green spaces. During her studies, she worked as an assistant in the Botanical Garden. Camila completed her studies with a Master's degree and thesis project about orchids in early 2016. To share her passion about the city, she then decided to become a tour guide, showing people around the city and the castle of Neuschwanstein. This combination of expertise in biology and tour guiding makes her an excellent connection if you want to get to know and appreciate the green spaces in Munich.
Reviews can only be left by Context customers after they have completed a tour. For more information about our reviews, please see our FAQ.
Great email with links to meeting location and photo of the guide. Brendan was a wonderful guide. He brought a binder of historic photos which really brought history to life for us as we toured the city. We couldn't ask for a better guide!
May. 13, 2019
Very informative and enjoyable walk. Theresa tackled some tricky and challenging historical issues with tact and honesty
Feb. 15, 2019
Thoughtful tour. Thank you
Oct. 12, 2018