Tour Details
Tour Description
Discover Munich in a day, with a local expert. We'll start in the morning walking through Munich's historical center as we trace the evolution of this Bavarian capital. We'll discuss monks and monasteries, the Bavarian Royal family, Hitler and the Third Reich, and Munich's current status today. We'll have a Bavarian lunch together before spending the afternoon strolling through the English Gardens and stopping in a local beer garden. Comprehensive and all-encompassing, this 7-hour itinerary has been crafted to help us make sense of this lively German city and understand its deep-rooted traditions and rich history.
Munich in a Day
We'll meet one another near the official historic center of the city since Munich's birth in 1158. We'll spend a portion near this area as we pass by sites such as the New Town Hall, Viktualienmarkt, Frauenkirche (Munich's cathedral), Hofbräuhaus beer hall, the Opera House, Feldherrnhalle, and the Royal Residence. We'll use these visual pointers and interesting architectural feats to talk about the Bavarian monarchy before moving onto the city's darker days, the rise of the Third Reich, and the impact of World War II. We'll stop for a local lunch (at own expense), using this time to explore (and taste!) some of the nuances in Bavarian cuisine. After lunch, we will spend the afternoon soaking up more of the city; this time the green urban space of the English Gardens. From here, we'll discuss the important role landscaping played in the development of the Bavarian identity. We'll close our time together from the setting of a traditional beer garden, with a local beverage in hand, as we discuss the significance of beer in Germany history, including its contribution to laws, Bavarian diet, its social status, and impact on global events.
At the end of our 'Munich in a Day' tour, we will have a more extensive grasp of Bavarian culture, history, and tradition. We'll have learned from our expert how Munich has changed over the centuries and where it stands today. We'll emerge with a deeper appreciation and background to this stylish and historic capital.


FAQS
What happens if it's raining?
Our tours happen rain or shine. Our guides are great at adapting their route during changes of weather. Please bring an umbrella.

I would like to start at a different time. Is this possible?
Please request this at the time of your booking and we can adapt the itinerary. Keep in mind this is a 7-hour tour.

What is included? Will there be any costs to cover on the day?
A local snack/refreshment is included. You will be expected to cover the cost of your lunch and any additional refreshments.

Where does the tour end?
This may vary according to your expert however we usually end in the English Garden.

Can I request a car service?
We find this tour best suited on foot as everything is within walking distance. If you require a car service for mobility reasons, please let us know in your clients notes and we can arrange it for you.
Where You'll Start
Tour Experts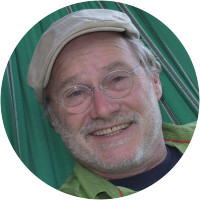 Thomas studied history and political science in Munich, London and Berlin. He has worked as a journalist for German Newspapers Radio and Television. Thomas has travelled extensively in Europe, the US and Latin America. He has published three books on Latin America as well as TV travel documentaries on many countries.Thomas has lived in London the US and various Latin American countries. However, for most of his life he has lived in Schwabing in Munich.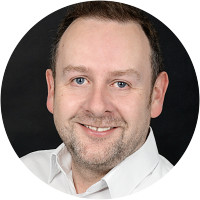 Brendan manages the English language branch of one of Munich's largest tour operators, and also has worked for many years as a guide for the Dachau Concentration Camp Memorial Site. He is experienced in introducing visitors to the full variety of Munich's culture, lifestyle and history, but likes to specialise in two areas in particular: the art on display in our wonderful galleries; and the darker aspects of 20th century history in the city that was the birthplace of Nazism. His academic background is in literature and history – with a first class degree from Liverpool University, and a past life as a tutor in the Department of Literature at Edinburgh University.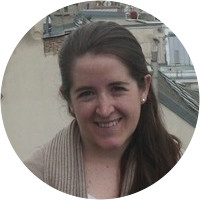 After travelling around her home country, Colombia, Camila lived in Washington, D.C., where she worked in the Natural History Museum. Later she moved to Barcelona to work in the Institute of Botany, Finally, she ended up in Munich to study biology, and immediately fell in love with the city and with Bavaria, especially with the amazing parks and green spaces. During her studies, she worked as an assistant in the Botanical institute. Camila completed her studies with a Master's degree and thesis project about orchids in early 2016. To share her passion about the city, she then decided to become a tour guide, showing people around the city and the castle of Neuschwanstein. This combination of expertise in biology and tour guiding makes her an excellent connection if you want to get to know and appreciate the green spaces in Munich.